BLOG: Don't Blow It During Your Job Interview
by Deon Daugherty
|
Rigzone Staff
|
Thursday, April 20, 2017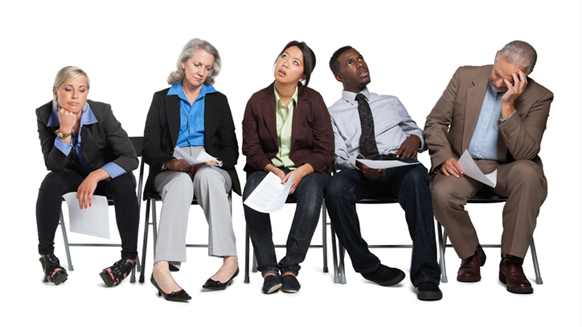 The oil and gas industry is beginning to ramp up its workforce, and these tips can save you from common interview mistakes when you score face-time with hiring managers.
After a long job drought in the oil and gas industry, companies – especially in oilfield services – are beginning to hire again. And folks all over the internet have various dos and don'ts for the crucial first interview.
We've perused several sites to offer you the best tips to save yourself that sinking feeling of realizing too late that you blew it.
Some points should be pretty obvious. Proper hygiene is crucial. Dress like a business professional. Be on time. Don't bring your kid. But there are a few that warrant a friendly reminder. So here goes:
Prepare. Don't show up early, dressed the part and smelling like a rose – but ignorant as to whether company is a powerhouse in the Permian or a start-up pressure-pumper. Take copies of your resume to deliver personally. Have a ready answer for standard interview questions, such as the aspirational, 'Where do you want to be in five years?' as well as the ridiculous, 'What are your greatest weaknesses?'
Demonstrate passion for the work – but don't be a know-it-all. Ask insightful questions – this goes back to knowing something about the company – and take notes in a handy-dandy notebook you bring to the meeting. You'll want to come across as knowledgeable, but don't interrupt the interviewer. Check your ego at the door.
Conquer the first impression. Make eye contact. If you've got a limp, clammy handshake, toughen it up and put a tissue in your pocket. Show poise: Don't cross your arms or slouch, as if to present yourself as a sloppy – or angry – teenager.
Radiate a positive, can-do attitude. Be pleasant and respectful to everyone you encounter, from the doorman to the CEO. How you treat other people matters and folks will notice. Don't talk smack about a previous employer – or anything else. You can display that sharp wit once you get the job and know the company culture.
Scrub your social self. If you think a potential employer won't see those Spring Break pictures or the unhinged rant you posted during the 2016 election on Facebook, you're wrong. While we're talking during the electronic age, turn off your cell phone. And send a thank-you email to everyone who took time out of their lives to participate in your interview.
Keep in mind that there are some things you cannot control. Maybe management thought you were great, but the corporate culture is laidback and you're a hard-charging Type A perfectionist who would be miserable within a week. Or perhaps you're overqualified for the job at-hand and the hierarchy calls for an apprentice sort of employee.
This is by no means a comprehensive list, and I'm by no means an expert interviewee. But I figure that by sharing with you the best strategies we find, perhaps your next job interview will be less daunting.
Generated by readers, the comments included herein do not reflect the views and opinions of Rigzone. All comments are subject to editorial review. Off-topic, inappropriate or insulting comments will be removed.