ExxonMobil, SABIC Pick Corpus Christi Area for Ethane Cracker
by Rigzone Staff
|
Wednesday, April 19, 2017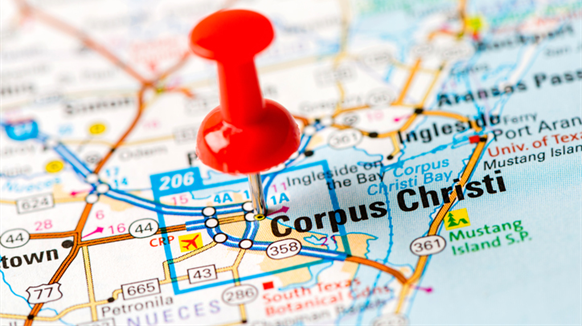 Corpus Christi-area project would create more than 4,000 direct and indirect jobs during operations, according to ExxonMobil.
ExxonMobil Chemical Co. and SABIC have selected a site in San Patricio County, Texas, for their potential development of a new world-scale U.S. Gulf Coast petrochemical complex.
"This decision represents a significant milestone for both the local community and the state of Texas," said Neil Chapman, president of ExxonMobil Chemical, in a company statement. "We wish to thank local and state officials who have been instrumental in the site selection process, as well as everyone in the community who attended meetings to learn more about the project and provided us with constructive feedback."
One of 11 proposed projects that ExxonMobil announced in conjunction with its 10-year, $20 billion Growing the Gulf initiative, the Corpus Christi-area complex would include an ethane steam cracker capable of producing 1.8 million tonnes per year of ethylene, ExxonMobil stated. The cracker would feed a monoethylene glycol unit and two polyethylene units, the company added.
"We are focused on geographic diversification to supply new markets," stated SABIC vice chairman and CEO Yousef Abdullah Al-Benyan. "The proposed venture would capture competitive feedstock, capitalize on the growing global demand for ethylene-based products, and reinforce SABIC's strong position in the value chain."
According to ExxonMobil, the project would create "thousands of jobs" during construction and 600 new, full-time jobs and 3,500 indirect jobs during operations. In addition, the company projects more than $22 billion in economic output during construction and a $50 billion-plus economic impact during the first six years of operations.
Having chosen the site for the proposed ethane cracker, ExxonMobil and SABIC will now apply for required air and wastewater permits from the Texas Commission on Environmental Quality. Each company will make a final investment decision after the necessary permits have been granted, ExxonMobil said.
ExxonMobil has stated that its broader Growing the Gulf initiative should create more than 45,000 jobs, 12,000 of which will be full-time positions paying an average salary of $100,000 per year. The 11 separate investments include chemical, refining, lubricant and liquefied natural gas projects throughout coastal Texas and Louisiana.
Generated by readers, the comments included herein do not reflect the views and opinions of Rigzone. All comments are subject to editorial review. Off-topic, inappropriate or insulting comments will be removed.
MORE FROM THIS AUTHOR
Rigzone Staff
e-mail us at news@rigzone.com