Wind Powered Oil Recovery Project Completes First Phase
by Rigzone Staff
|
Wednesday, April 19, 2017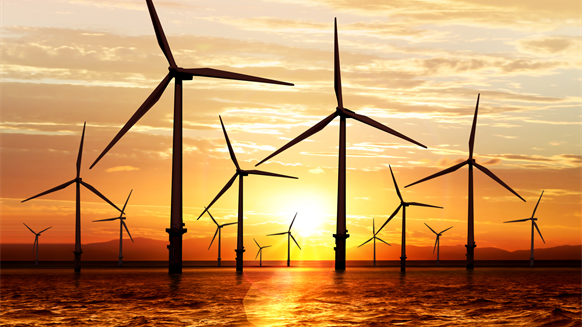 A wind powered oil recovery project, led by DNV GL, completes its first phase and moves into phase 2.
A wind powered oil recovery project, led by DNV GL, has completed its first phase and is currently moving into its second phase, which includes refining and testing electrical systems, and investigating possibilities for broader applications.
The first phase of the The WIN WIN (WINd powered Water INjection) project determined the concept is technically feasible, capable of meeting performance targets, and cost-competitive with conventional water injection solutions, according to DNV GL. The second phase will focus on extensive physical lab testing of the electrical systems at the DNV GL power laboratories in Arnhem, the Netherlands.
The WIN WIN concept includes a floating wind turbine, which supplies power to a typical water injection process that includes pumping and basic water treatment.
"We aim to instil confidence in the industry that the system and components in this configuration will perform well over time with a variable power input," Project Manager Johan Slätte said.
"The second phase of WIN WIN is expected to run over the course of one to two years and will result in an application guideline document for the industry. If all tests are successful, a realistic timeline for a first full scale prototype could be around 2020," he added.
The project's partners comprise DNV GL, ExxonMobil and ENI Norge – all part of the first phase – and the Norwegian Research Council – a new participant for the second phase.
Generated by readers, the comments included herein do not reflect the views and opinions of Rigzone. All comments are subject to editorial review. Off-topic, inappropriate or insulting comments will be removed.
MORE FROM THIS AUTHOR
Rigzone Staff
e-mail us at news@rigzone.com