So You Want To Start Your Own Oil Company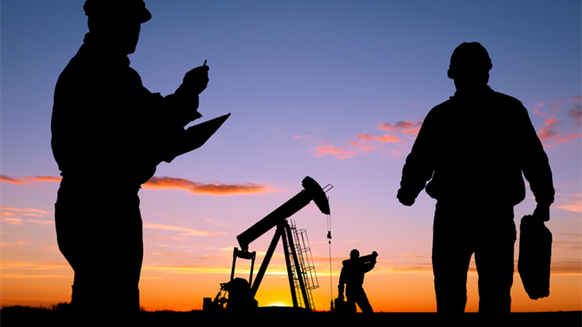 Not everyone is cut out for the high risk, volatile reward stakes of an oil and gas start-up, but for those willing to take the bet, now is a good time to try.
Low interest rates. The promise of a friendlier regulatory environment. Billion-dollar private equity investors on the prowl. These factors are lining up to build a boom in oil and gas start-ups.
And with oil prices holding steady in the low $50s, now is a good time to get into the game, said Carl Larry, president of Oil Outlooks and Opinions LLC.
"This might be one of the most opportune times to take advantage of low interest rates in the foreseeable future. We know that rates are probably going to get higher by the end of the year and probably even higher than that over the next few years," he said. "It's an opportunistic time if you have the smarts to do it – if you understand what goes into it and around it."
When the industry is booming with high oil prices, people probably leap without looking more often, said Michael Hurst, a partner at the Lynn Pinker Cox Hurst law firm.
"When prices are low, people are a lot more scrutinizing. And I think you've got – at this point in time – a lot more people that know what they're doing, as opposed to people that just say, 'Hey, oil prices are high, I want to get into the business.'"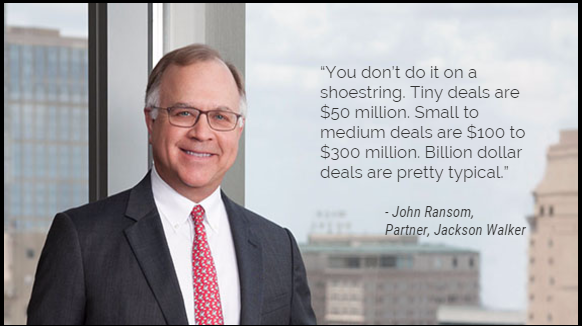 Start-up Capital
But to get started, the upstream business requires a significant investment from the beginning.
"You don't do it on a shoestring," said John Ransom, a partner in the Houston office of Jackson Walker. "Tiny deals are $50 million. Small to medium deals are $100 to $300 million. Billion dollar deals are pretty typical."
Once you start building capital, it becomes easier to obtain more, Larry said. In addition to angel funding and private equity, banks can be amenable to funding a start-up, especially in the Southwest where oil is a way of life.
"When you go to a community bank around Texas or Louisiana or Oklahoma, they understand what you're trying to do. In a city like New York or Chicago, they understand restaurants or hotels," Larry said. "But here in the Southwest, we understand when you're talking about oil production."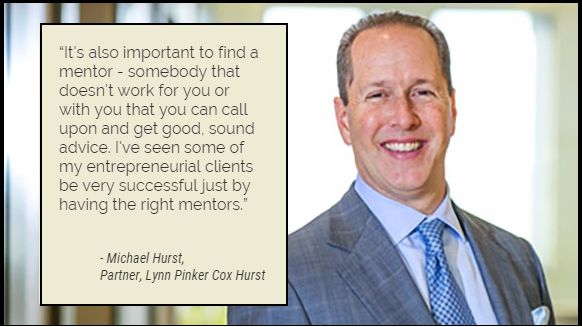 Building An A-Team
Putting the right team into place is crucial, Larry said, especially in the eyes of private equity lenders.
"The people you put together for these projects are more valuable than the money you can get," Larry said. "Having people who have experience, the smarts and who understand technology, as well as people who understand the kind of drilling and/or operations that have to be built out around all of this – that's number one."
It doesn't have to be a large team to be successful, he said. But your company will start with its people, and outside your company, solid industry contacts count in your success.
1
2
View Full Article
Generated by readers, the comments included herein do not reflect the views and opinions of Rigzone. All comments are subject to editorial review. Off-topic, inappropriate or insulting comments will be removed.