Blackstone Bets Gas Money Will Be Made in the Oil Patch
by Bloomberg
|
David Carey & Jim Polson
|
Tuesday, April 18, 2017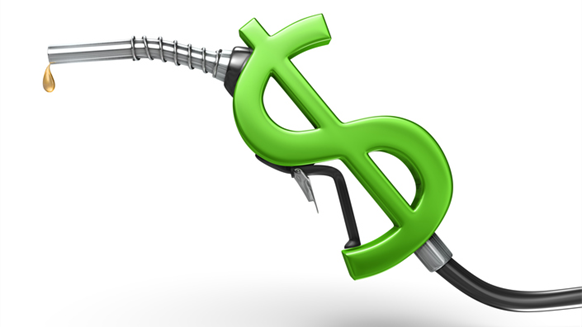 The oil boom in the Permian Basin, America's most prolific crude play, has become a gas boom.
(Bloomberg) -- The oil boom in the Permian Basin, America's most prolific crude play, has become a gas boom.
With its $2 billion takeover of EagleClaw Midstream Ventures LLC, Blackstone Group LP on Monday became the latest company to bet on natural gas in a basin better known for its oil reserves. Its interest lies in "associated gas" -- a term used to describe fuel that comes out of an oil well along with the crude. Gas volumes will rise fivefold in five years on the EagleClaw system, said David Foley, chief executive officer of Blackstone Energy Partners LP.
Gas output from the Permian, which accounts for more than a quarter of America's oil production, has risen to a record every month this year, government data show, spurring deals in the region. In just the past three months, Targa Resources Corp. took over gas pipelines in the Permian from Outrigger Energy and Western Gas Partners LP exchanged assets for a stake in a gas-gathering system there.
Drilling for Permian oil is covering a bigger area and moving south, boosting gas volumes, Foley said.
"We've got beachfront property, basically," Foley said by phone. "And the beach is continuing to extend. We've already got, existing or under construction, three-quarters of a billion cubic feet per day of processing capacity" for gas.
The Permian has more than just booming production going for it. Blackstone says it's targeting the play because supplies there are linked to global prices. In contrast, natural gas prices in eastern U.S. basins, such as the Marcellus shale, have been weighed down by a regional glut of supply.
Easy Exports
Permian gas may be easily exported to Mexico via pipeline and as liquefied natural gas from terminals on the Gulf of Mexico, Foley said. Texas gas also sells at less of a discount to the benchmark Henry Hub in Louisiana, compared with Marcellus supplies, according to data compiled by Bloomberg.
"Export is the single biggest source of growth in natural gas demand in the U.S.," he said, "and this asset is next door."
Kinder Morgan Inc. is taking non-binding bids through April 20 for as much as 1.7 billion cubic feet per day of new capacity on its proposed 430-mile (692-kilometer) Gulf Coast Express Pipeline from the Permian, company spokeswoman Melissa Ruiz said by phone Tuesday. DCP Midstream LP agreed to participate in the project, the companies announced last week. Terms weren't disclosed.
Deliveries would arrive at Agua Dulce, Texas, which is emerging as an export trading hub because of connections to cross-border pipelines and gas liquefaction projects, Sheetal Nasta, an analyst at RBN Energy LLC, wrote in a Feb. 9 research note.
Blackstone has invested extensively in energy since the late 1990s, raising $7.4 billion since 2011 for two funds focusing on the segment. Its bigger energy investments include a joint venture with Cheniere Energy Inc. in Louisiana to export liquefied natural gas and a deepwater drilling project in the Gulf of Mexico.
Through the end of last year, Blackstone's first energy fund, a $2.4 billion vehicle that began investing in 2011, had delivered a 13 percent annualized return after fees, according to a company report. The second fund, which closed in early 2015 and which had deployed less than 13 percent of its $5 billion, had posted a 36 percent annualized return on invested capital.
To contact the reporters on this story: Jim Polson in New York at jpolson@bloomberg.net; David Carey in New York at dcarey13@bloomberg.net To contact the editors responsible for this story: Lynn Doan at ldoan6@bloomberg.net Jim Efstathiou Jr., Susan Warren
Generated by readers, the comments included herein do not reflect the views and opinions of Rigzone. All comments are subject to editorial review. Off-topic, inappropriate or insulting comments will be removed.
RELATED COMPANIES
Company: The Blackstone Group L.P. (Blackstone)
more info