Want To Make The Most of OTC? Ask A Pro
by Deon Daugherty
|
Rigzone Staff
|
Thursday, April 20, 2017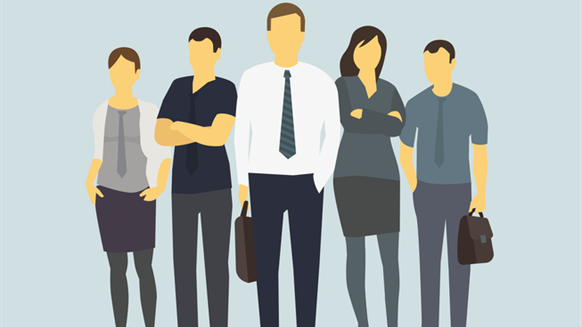 BP SVP and OTC board member Cindy Yeilding shares her top tips for having a successful OTC experience.
If you want to make the most of your time at the Offshore Technology Conference this year – or any year, really – you should talk to a pro first. It's an enormous, important conference filled with experts and innovators, and it can be overwhelming for the initiated.
Here, a veteran with decades' worth of OTC attendance, Cindy Yeilding, a senior vice president and BP Plc and a member on the OTC board of directors, shares her strategy for a successful experience.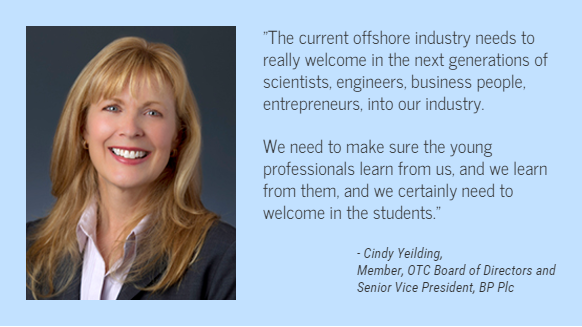 Rigzone: How long have you been attending OTC?
Yeilding: I went to OTC in the early 1990s–that was my first session, and I've been going ever since.
One of the career benefits I've taken from OTC is the ability to look across the value chain. A lot of times, as a geologist, I'm head down working in the subsurface. And OTC gives me a few days every year to look across advances in major projects, in regulation, and to look outside and see what's happening in the rest of the world.
Rigzone: What are the rookie mistakes that newcomers should avoid?
Yeilding: One of the biggest rookie mistakes that I've made myself is going there and being overwhelmed by the breadth of the program. So I think it's good to go with a few targets in mind and a few to-dos during your day to make sure you don't get lost in the magnitude of OTC.
Rigzone: What are the must-sees?
Yeilding: For me the most pivotal experience of OTC is walking the exhibit floor and seeing the equipment – at scale - standing next to it and realizing just how amazing and highly technical our industry is. As a geologist, I have worked offshore, for about three years, but there have been so many advances in the equipment and the technology that to walk the show floor and actually see how things have evolved is overwhelming and really amazing. I love going to the Department of Commerce Breakfast. This year, we're going to feature panels and dignitaries from the greater Caspian area, and then we will also have a panel on the emerging new plays in Mauritania and Senegal. I think those will both be really exciting and really informative.
Rigzone: How do you plan your time?
Yeilding: I hope to sit down and immerse myself in a couple of great technical sessions and panels, just to soak in the emerging technology and lessons learned from industry experts. I really appreciate the OTC app; it really helps to organize and put a little strategy behind this vast and overwhelming program that sits in front of us. One of the things that OTC has published this year is how to get a year's worth of training in a week … and some guidance on selecting a couple of core technical sessions, a few industry breakfasts, to learn about the Gulf of Mexico, or some new emerging play areas.
Certainly a young professional would want to partake of The Next Wave, which has keynote speakers and panels and takes place on Monday this year. Also I think a young professional could really benefit by going to some of the networking events, and finding some folks with experience and sharing the young professionals' insights with the folks with experience and also hearing some of their stories. I would definitely go to the OTC Energy Challenge, which takes place Wednesday morning. This is our opportunity to hear from some of the future scientists and engineers, high-school age, who have been working in teams to address specific offshore challenges, and you'll be amazed at some of the things they've come up with.
Rigzone: What are your top three tips to make a successful OTC experience?
Yeilding: My top tip is to use the OTC app. And plan your visit to really focus on the areas that you think will be the most beneficial. I would also set out to meet a couple of people who work in your field. You go and query them. If you're an engineer who's working on a well with expandable casing, go find some of the industry leaders; learn from them–what's next in technology and how they apply technology today.

Tips For Making The Most of OTC
Feel free to join the conversation by leaving your comments on Rigzone's social media channels.
Generated by readers, the comments included herein do not reflect the views and opinions of Rigzone. All comments are subject to editorial review. Off-topic, inappropriate or insulting comments will be removed.