The 2016 DownstreamToday Top 20 Countdown: Nos. 5 to 1
DownstreamToday Staff
|
Friday, December 30, 2016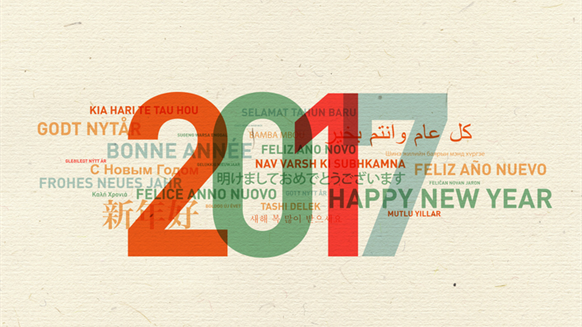 Here are the five most popular articles on DownstreamToday for 2016!
Some of the top DownstreamToday articles for 2016 include discussions about predicting the future, regulatory compliance and adding natural gas pipeline capacity from Texas to Mexico. To learn more about these and other topics that were most popular among DownstreamToday readers, check out the list below.
(EDITOR'S NOTE: The list featured in this series comprises the top DownstreamToday articles as of Dec. 20, 2016.)
5. Shell Scores 'Victory for U.S. Manufacturing' in Pennsylvania
The culmination of a five-year review, Shell Chemical Appalachia, LLC in June made the final investment decision to build a world-scale ethylene cracker and polyethylene derivatives unit along the Ohio River approximately 30 miles northwest of Pittsburgh, Pa. The complex, which will use low-cost ethane feedstock from the Marcellus and Utica shale plays, will be Shell's fourth major petrochemical complex in the United States and first such facility in Appalachia. The project should create up to 6,000 construction jobs and 600 permanent positions. Shell expects to begin operations early next decade.
4. Mexico's Power, Industrial Projects Drawing More US Natural Gas
Exports of natural gas from the United States to Mexico surged in 2015 and, as this article from early January pointed out, the trend was expected to continue in 2016. As a natural gas analyst with Genscape noted, new pipelines from West and South Texas would contribute to the export growth for 2016.
3. OPINION: Predicting 2016 for the Downstream in 11 (Actually 12) Words
Beginning with phrases about the future from a Danish physicist and U.S. baseball legend, this article offers predictions about 2016 from various prominent figures in the downstream oil and gas industry. Some of the words used to encapsulate expectations for the new year included "Innovation," "Solid" and "2015 Reloaded." For the rest, you'll need to click on the link above.
2. Taking Compliance Beyond a 'Checklist' Mentality
Complying with various laws and regulations is a given for refiners and petrochemical manufacturers, and it is not an inexpensive endeavor. Relegating compliance to "just making checkmarks on a checklist" can lead to far greater costs for a company's employees and stakeholders. In this article, a compliance expert with Witt O'Brien's offers suggestions on how companies can avoid taking such a complacent approach.
1. What Can We Expect for US Downstream Hiring in 2016?
In this, this most popular article in DownstreamToday from the past year, representatives of Sasol and AirSwift offer insights on the transferability of skills from the upstream to the downstream and the return of retirees to the workforce. Moreover, the article features a list of in-demand downstream jobs.