'Tip of the Iceberg' for RIN Fraud Prosecutions?
|
Monday, November 14, 2016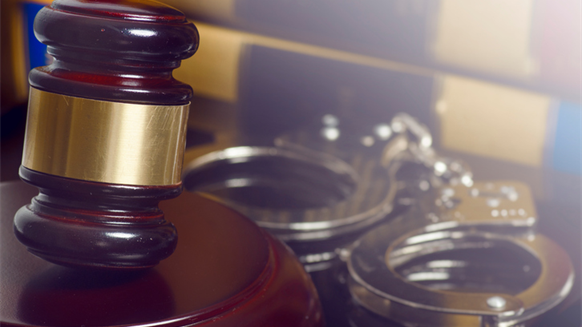 U.S. regulators will increasingly target fraudulent transactions tied to federal biofuels mandates, Texas attorney tells DownstreamToday.
Renewable Identification Numbers (RINs) are "credits" that refiners and importers of gasoline or diesel must purchase to comply with the U.S. Environmental Protection Agency (EPA) Renewable Fuel Standard (RFS) program, which mandates the use of biofuels in the country's gasoline supply. Under the system, makers of corn ethanol and other renewable fuels assign a 38-digit RIN to each physical gallon of biofuel. An "obligated party" – a refiner or importer that must buy biofuels – uses those RINs to prove to the EPA that it is meeting its RFS requirement.
The RFS has been the object of criticism by oil and gas industry groups such as the American Fuel and Petrochemical Manufacturers (AFPM) and the American Petroleum Institute (API), who have called the system unworkable and RIN trading opaque. One prominent downstream investor has flatly called the multibillion-dollar RIN market "rigged."
Corruption in the RIN market has garnered considerable attention in recent weeks. In early October, the EPA and the U.S. Justice Department reached a $6 million settlement with an Iowa biodiesel producer to resolve allegations that it generated more than 36 million invalid credits. Also last month, owners of an Indiana biofuels plant pleaded guilty to a $60 million-plus scheme to fraudulently produce biofuel credits.
"Fraudulent transactions involving renewable fuel credits … continue to be a concern and a focus of federal regulators," according to Aileen Hooks, Firmwide Deputy Chair of the Environmental practice with international law firm Baker Botts L.L.P. In fact, Hooks thinks that cases such as those noted above may represent just the "tip of the iceberg" and that RIN fraud prosecutions will become more commonplace.
DownstreamToday recently interviewed Hooks about the outlook for RIN fraud prosecutions. Listen to the audio clip below for her insights.

AUDIO CAST
Baker Botts' Aileen Hooks chats with DownstreamToday Senior Editor Matthew Veazey about RIN fraud.