How to Get Noticed by Young Recruiters
by Matthew V. Veazey
|
DownstreamToday Staff
|
Tuesday, October 11, 2016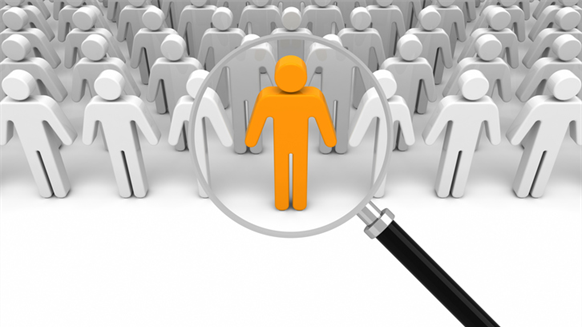 A public relations blogger offers tips for seasoned pros in her industry. How well do they apply to downstream oil and gas candidates?
Are you an industry veteran with decades of experience who's looking for work? Are you finding it harder to get noticed by recruiters who perhaps weren't born when you took home your first paycheck?
Although Millennials now comprise the largest single group in the U.S. labor force, mature candidates can improve their chances of getting recognized by making several tweaks to their job search strategy, according to Katie Harrington, an Ireland-based content creator for international public relations firms who also maintains a PR blog called "Wilde Words." A recent blog post targeted toward seasoned PR professionals caught my attention, and I was curious to see how relevant the points made by the author – a member of Generation Y – were to job seekers in downstream oil and gas.
Matthew V. Veazey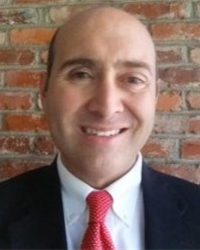 Senior Editor, DownstreamToday
To better grasp the blog list's relevance to downstream oil and gas, I turned to Carol Wenom, a prominent recruitment executive with the firm Whitaker Technical who has helped place candidates in midstream and downstream roles for more than three decades. Below is a list of the main points (quoted in bold) Harrington originally made, along with Wenom's insights regarding their applicability to seasoned downstream pros as well as some additional context from the blogger.
1. "Don't apologize for your experience – highlight it"
Acknowledging that there are plenty of "young people" in public relations, Wilde notes that seasoned "mentors and managers" are needed to guide them when crises occur. As a result, it's smart to highlight one's years of experience in a job search, she points out.
Wenom strongly agrees with the importance of highlighting one's experience, explaining that recruiters can easily spot gaps in one's employment history. "I can get on a big soapbox about people who are counseled to only put the last 10 years of experience on the resume," she told me.
"It's critically important that you include ALL of your experience on the resume and account for all of your years of experience from education forward," she continued. "I tell candidates that if a hiring manager knows that you've left out THIS piece of information, it's only logical to think 'what else is he not telling me.'"
2. "Use your contacts"
A public relations job seeker who's been in the industry considerably longer than younger candidates will likely know more people affiliated with the industry such as former clients, trade journalists and others. If you've maintained a good relationship with these contacts, don't be afraid to catch up with them and ask for help in landing interviews or identifying new opportunities, Wilde says. In addition, she encourages candidates to take advantage of industry networking events as well as online networking via social media channels.
Wenon agrees with Wilde on this point as well. "The 'who you know' network is vitally important," she said. "Having someone vouch for you and talk about your ability to be hands-on, have relevant knowledge and skills and have a 'mentor' personality is invaluable."
Although she encourages people to "network everywhere," Wenom added a caveat. "It's important not to randomly send resumes without someone who can help make an introduction on your behalf and help 'package' your skills based on what is called for in the position description," she explained. "This is where having a relationship with a professional recruiter can make all the difference."
3. "Rewrite your resume focusing primarily on the last 10-15 years"
At first glance, some may interpret this as a recommendation to exclude any positions that you held more than 15 years ago. That is not the case, Harrington told me. Instead, she said to include all roles that in some way correspond to the position you're seeking and to concentrate on describing those roles in your resume.
"Assuming you're applying for a role at senior levels, your most recent roles should be far more relevant and should be given more space and prominence," she explained. "If you have a HUGE win from 1997, like saving the company a million dollars, by all means include that – but you don't need to go into the nitty-gritty of all past roles. Bear in mind you've got a maximum of 30 seconds to make an impact."
When I asked Wenom for her take on this recommendation, she said that it aligns with the first point above. "The caveat to this is that if what you've done in the last 10 to 15 years isn't as much in demand as what you did prior in your career, you could be shooting yourself in the foot not including all the pertinent information," she explained. "I counsel people to think in terms of giving the most 'word space' in the resume to positions that are the closest to the type of job you're seeking."
"If your last couple of jobs aren't as relevant to what you want to do next, don't let those descriptions take up more space on the resume than a job a few years ago that is more closely related in experience to what you want to do," Wenom added. "The interviewer's eye will naturally travel to where there's the most verbiage."
4. "Don't fight technology"
You don't need to become a social media guru, but you should at least grasp the basics of good practices for creating online content and build an online presence via blogging and/or on social media channels such as LinkedIn and Twitter, advises Harrington. You already possess a wealth of industry knowledge that a "digital native" Millennial does not. Why not leverage social media to relay that knowledge, build an online following and – most importantly – get noticed?
"Use technology to your advantage," Wenom said, noting that internal and external recruiters alike continually seek talent on LinkedIn. "I believe that LinkedIn is still the most powerful tool for job networking. The key here is to make your profile say all the appropriate things so that you can be FOUND."
Also, try to put yourself in the position of a hiring manager when creating your online profile, Wenom noted. "If your profile doesn't say what you are qualified to do in terms that a hiring manager would typically write in a job description, you won't make that technology work for you," she said. "There are lots of classes, books and Internet articles about building a LinkedIn profile. No excuses."
(I would be remiss to neglect mentioning that Rigzone Jobs and Downstream Jobs are very useful online tools for finding jobs specific to the oil and gas value chain.)
5. "Invest in your development continuously"
If going back to college for another degree is a viable option for you, go for it, Harrington advises. If not, take advantage of continuing education opportunities such as regular seminars and conferences, she adds. Moreover, she encourages readers to devote time each day to following relevant industry developments on blogs and other sources.
In the context of downstream oil and gas opportunities for industry veterans, Wenom said that adding certifications – such as obtaining additional API/ASME or PMP credentials – might be a better choice. "Going back to school for an additional degree will only qualify you to make entry-level salary in that degree field," she explained. "However, demonstrating that you're taking additional courses or professional training to enhance the education and experience you already have could get your foot in the door and help command a higher salary."
6. "Consider all your options"
Here, Harrington advises readers who have become accustomed to working as a full-time employee to consider the possibilities as a consultant doing contract work. Although it may seem a less secure path, consulting can be a good move if you're able to land several steady clients, she says.
A number of potential downstream clients are interested in hiring industry veterans to help transfer institutional knowledge to their younger peers, Wenom said.
"Going back to the idea of being a 'mentor' to junior engineers, many companies are open to discussing bringing in this kind of talent on a contract basis for a couple of years – perhaps long enough to groom someone internally to move up to a next position," she explained. "Be open to this type of arrangement. Any work experience, even contract, is better than no work at all."
7. "Money matters: Be upfront and realistic about your expectations"
In this final point, Harrington states that some companies are reluctant to hire seasoned candidates simply because they assume they'll command much higher compensation than their less experienced peers. She encourages industry veterans to concentrate on realistic salary expectations based on the going rate for the job they're seeking – not necessarily the number of years under their belt.
Flexibility is key in this situation because being paid appropriately for a particular position – even if the compensation is considerably lower than what you're used to – is better than the lack of a paycheck that comes with unemployment, said Wenom. However, she pointed out that industry veterans need to honestly assess what their "minimum acceptable" salary is and be ready to justify it if the interview process leads to a discussion of compensation.
"This is a 'Catch-22' of sorts," she explained. "Many companies are hesitant to pay someone a lot less than what they've made recently, even if the candidate is entirely willing. You have to have a good reason why it makes financial sense for you to do so. Otherwise the company's expectation is that you'll leave the minute a higher-paying job comes along."
Matthew V. Veazey has written about the oil and gas industry for more than 15 years. Email Matthew at mveazey@rigzone.com. Twitter: @The_Mattalyst