Tolling Deals in Indonesia: A New Downstream Trend?
|
DownstreamToday Contributor
|
Wednesday, October 05, 2016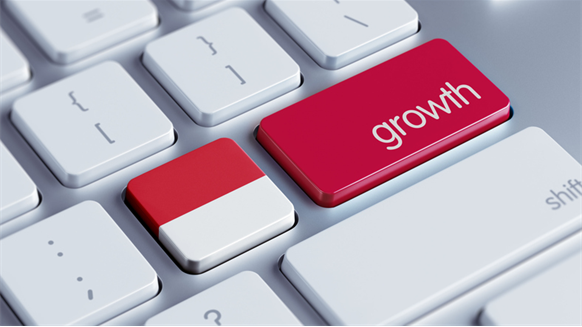 Refining projects may be adopting a practice common in the LNG sector.
Indonesian state-owned oil and gas firm Pertamina and Russian state-owned oil giant Rosneft signed a framework deal in May to build an oil refining and petrochemical hub that could change Indonesia's downstream sector.
The $12 billion complex will be built at Tuban, in East Java, Indonesia. It is designed to process 300,000 barrels per day (bpd) of crude oil.
As part of the deal, the two energy companies will conduct a feasibility study as well as develop a joint venture company for the project's implementation. A final investment decision on the proposed complex will be made once the feasibility study, basic engineering design and front-end engineering design for the project conclude.
Rosneft beat several other oil heavyweights to win the deal, including the world's largest and second-largest oil companies by revenue: Saudi Aramco and Chinese state-owned oil major Sinopec, respectively. Other contenders included Kuwait Petroleum and a consortium made up of Thailand's PTT Global Chemical and Thai Oil.
The complex will open up the Asia-Pacific region, which has been dominated by Organization of the Petroleum Exporting Countries (OPEC) members (particularly Saudi Arabia), for Rosneft. Last year, Indonesia rejoined OPEC as it sought to boost cooperation with the 14-country oil-exporting cartel and possibly source more crude oil from Saudi Arabia.
"The geographical location of Indonesia, at a crossroad[s] between two oceans, the Pacific and Indian, opens…the way for turning [the country] into a global transportation and energy hub which could become a critical point for global economic growth," stated Rosneft at the time of the signing.
Pertamina, for its part, could also participate as a shareholder in future upstream projects in Russia, Rosneft has said.
However, Western sanctions placed on Russia's energy sector over Moscow's 2014 annexation of Crimea, which includes restrictions against Russian energy companies raising funds in U.S. dollars, could stand in the way of the refinery deal.
Antonio Della Pelle, managing director of data provider and energy consultancy Singapore-Enerdata, asked if Rosneft can really fund the project given current sanctions. "It's still a big question mark," he told DownstreamToday. "Can Rosneft really do it?"
Other Russian energy projects have had considerable trouble obtaining financing in dollars or euros, including Novatek's $27 billion Yamal LNG project in Russia's Arctic. Novatek and its partners eventually secured funding from Chinese and Russian banks as well from the Russian government.
Indonesia's refining sector woes
One reason that Indonesia needs the Tuban refinery comes from its inability to meet its own domestic demand for refined fuel products. Because current refining capacity is inadequate, Indonesia is forced to rely on imports to meet much of its needs. In addition, the country's need for refinery upgrades – no new refineries have been built there since 1992 – puts the country in a bind.
Indonesia has also struggled to attract sufficient investment to meet growing domestic energy consumption because of inadequate infrastructure and a complex regulatory environment that often causes international oil companies to pull out of project proposals. It remains to be seen if these hurdles will also impede the recent Pertamina-Rosneft deal.
Though Indonesia needs foreign direct investment for its energy sector, the government also wants to protect Pertamina's domestic market share. Consequently, operating decades-old refineries and relying on half of its finished oil products from imports leads to high operating costs for Pertamina.
Where are the jobs?
The Tuban refinery would help Indonesia meet domestic demand for finished oil products; however, it likely won't produce as many local jobs as anticipated.
Della Pelle said the project doesn't really need a feasibility study because the technology used will be 100-percent Russian. Likewise, manufacturing will also be Russian, he added.
"Of course they are partnering with an Indonesian company, but if Indonesia will see some increase in jobs from the oil refining hub, they must be thinking in terms of making more steel for the project," Della Pelle said. "But the key equipment and reactors will be from Russia. Some people will be involved in construction of course, around 5,000, but it will be short-term."
Tolling: a new downstream trend?
"Another hit on domestic jobs will come if Pertamina secures tolling agreements," Della Pelle said. "No need to have specialized skills in the energy country if you have tolling agreements."
"If you build your own refinery you need 500 to 1,000 workers to run the refinery with the right skills, and you need more engineers and also need to train people, but if tolling agreements are reached you don't need those skills," continued Della Pelle. "With tolling agreements you need a smaller group of people, mostly buyers and marketing staff, plus it's cheaper since they often work on commission."
Della Pelle is referring to a new trend that may be underway in the downstream sector. Instead of building massive capex-intensive refineries, oil companies can sign tolling agreements with other companies to refine crude. Tolling agreements are common with liquefied natural gas projects but rare in the downstream oil industry.
Pertamina signed a tolling agreement with a Shell refinery in Singapore in June to process around 1 million barrels per month of Iraqi crude. In late August, the Jakarta-based company said it was looking to process up to 1.2 million barrels per month of crude from Algeria and Malaysia at an overseas refinery to save costs.
According to a local media report, Pertamina's quest for oil-processing capacity abroad stems partly from a lack of investor interest in building domestic refineries because of investment disincentives set by the government.
"If a company did sales on gas sold, it's x plus y and costs and staff, etc., but if they just sell gas they only need one to two staff," Della Pelle said. "But in thinking about job opportunities, tolling is not as good."
"Another downside [with tolling agreements] could possibly be security of supply," concluded Della Pelle. "But on the other hand I think supply security, given long-term contracts, and the ongoing oil supply glut would be easy to obtain."