New US Pipeline Law to Require More Maps, Models
by Matthew V. Veazey
|
DownstreamToday Staff
|
Monday, September 19, 2016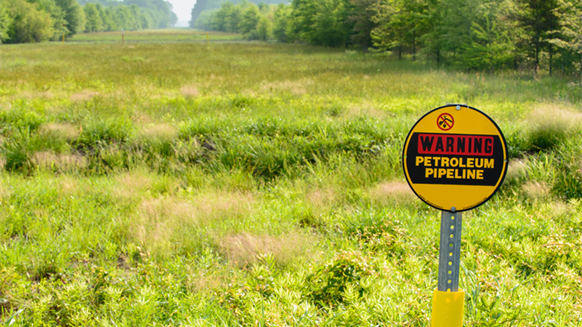 Exec discusses geospatial implications of PIPES Act of 2016.
On June 22 of this year, President Obama signed the PIPES Act of 2016 into law. In addition to reauthorizing the safety program outlined in the 2011 Pipeline Safety Act, which expired last year, the new legislation – also called the SAFE PIPES Act – gives the U.S. Department of Transportation's Pipeline and Hazardous Materials Safety Administration (PHMSA) new regulatory authority over operators of the United States' nearly 3 million miles of petroleum pipelines. Specifically, the PIPES Act allows PHMSA to require pipeline companies to provide the regulator with various certifications, data management, testing and mapping of their facilities.
"The PIPES Act is intended to further refine protection, safety and operational efficiency of the energy pipeline infrastructure," said Todd Porter, president of energy solutions with Pennsylvania-based Geospatial Corp., which creates three-dimensional maps and models of underground energy infrastructure. "This includes societal and environmental exposure as part of the overall risk management."
What others have said about the PIPES Act of 2016
"Pipeline safety took another step forward with passage of bipartisan legislation."
-Andy Black, President and CEO, Association of Oil Pipe Lines (AOPL)
"Members of the interstate natural gas pipeline industry are already hard at work building on Congress' efforts to enhance the nation's pipeline through an aggressive safety program, anchored with an overarching goal of zero pipeline incidents. This legislation … will complement our efforts."
-Don Santa, President and CEO, Interstate Natural Gas Association of America (INGAA)
"The SAFE PIPES Act will help ensure the safety of America's pipeline network by building upon the success of legislation from 2006 and 2011 and reauthorizing the Pipeline and Hazardous Materials Safety Administration through 2019 thereby allowing them to promulgate and implement existing mandates. Congress acted unanimously to enact legislation that carefully considered how to effectively enhance safety moving forward and the President affirmed their efforts. America's natural gas utilities are encouraged by this process and applaud all of the leaders involved in this effort for their action on behalf of the more than 177 million Americans that enjoy the benefits of clean natural gas."
-Dave McCurdy, President and CEO, American Gas Association (AGA)
"This legislation supports industry's progress toward our goal of zero incidents and gives pipeline operators regulatory certainty for the next three years."
-Jack Gerard, President and CEO, American Petroleum Institute
"The law includes many provisions that will help us address emerging risks associated with the growth of natural gas and impacts to our energy infrastructure. The Act strengthens the Pipeline and Hazardous Materials Safety Administration's (PHMSA) safety authority, including a new tool to address industry-wide safety concerns through emergency orders. It supports action already underway by PHMSA to strengthen safety standards for natural gas storage and increased Federal and state oversight."
-Marie Therese Dominguez, Administrator, PHMSA
The 2016 legislation will require pipeline companies to produce detailed maps and models that accurately reflect the positions of their assets and completely characterize them, continued Porter He pointed out the more detailed information about gathering, transmission and distribution systems will enable PHMSA to complete a set of 42 directives initially set forth by the 2011 act.
According to PHMSA, it has implemented just 29 of the 42 directives that Congress mandated five years ago. PHMSA contends that some of the incomplete mandates rely on "reports and data collection that are currently in progress."
"The PIPES Act of 2016 ensures the agency completes the requirements, though a more dynamic and data-driven approach," said Porter. "The expected changes will impact data management, sharing and demand – which, in addition to pipelines, will include facilities."
Read on for more insights from Porter regarding the new law's geospatial implications for pipeline companies.
DownstreamToday: A company such as yours creates 3D digital maps and models of underground pipelines and other infrastructure. How will the PIPES Act change what pipeline companies and utilities demand from you and your peers?
Todd Porter: In order to effectively manage assets and reporting requirements, accurate position (coordinates) are essential. Not only horizontal position to present on a map, but elevation and depth of burial. The ability to not only locate underground pipes, but identify utility conflicts is the key to damage prevention and reduced risk. The industry is demanding data that is accurate and complete, and in order to acquire this level of quality, a number of technologies may be required to get meaningful results.
DownstreamToday: What are some emerging trends in regard to mapping and modeling infrastructure data? In other words, how are the capabilities of companies such as yours changing?
Porter: Emerging technologies in aerial, aboveground and in-pipe modes continue to arrive in the marketplace. An important element for success is combining these complementary technologies with a "smart stack" approach. In some cases, a single technology may not be definitive and another viewpoint is required. This requires service companies to take a more programmatic approach to assessment and configuration of the best bundle of technology, to yield the expected results. Near real-time and continuous data refresh is becoming common practice, with collection of data through mobility apps and development of WEB based reporting for any/all to view.
DownstreamToday: Regarding the above trends, what will pipeline companies and utilities, in turn, be able to do with this new information?
Porter: This information is not new but is up to date, complete and accurate. The benefit to business and regulatory requirements will be more informed decisions and reduced risk.
DownstreamToday: The U.S. Federal Aviation Administration recently enacted operational rules for drones in certain commercial applications. Will this have a significant effect on how a company such as yours helps oil and gas clients to comply with the PIPES Act? If so, how?
Porter: Geospatial is in the business of attaching sensors to various platforms that allow us to gather accurate positional and conditional data on various utilities. The emerging of drone technologies adds another dimension of platforms to more efficiently collect data in certain situations.
Screenshot showing the global positioning system (GPS) point under a highway. SOURCE: Geospatial Corp.
Screenshot depicting pipeline project management. SOURCE: Geospatial Corp.