Chem Regs Report: A Possible Blueprint for EU Rulemaking?
|
Tuesday, August 23, 2016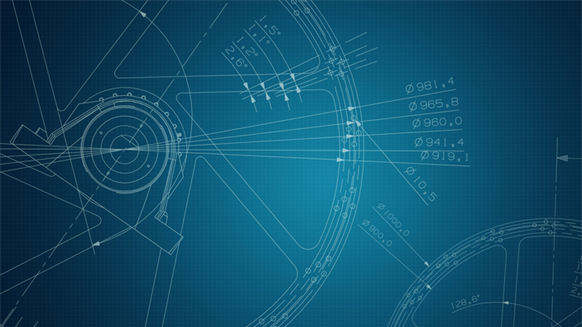 Might a "revolutionary" EU report on chemicals regulations represent a turning point?
From 2004 to 2014, the European Union enacted a number of laws that affected the region's chemical companies. A recent European Commission study concludes the new laws – promulgated via several legislative packages – imposed nearly 10 billion euro per year in additional regulatory costs borne by the companies during that time frame. According to Brussels-based Petrochemicals Europe, that equates to a doubling of regulatory costs for EU chemical producers over the span of a decade.
The steep increase in the cost of regulatory compliance is not news to Dorothee Arns, executive director of Petrochemicals Europe, which is the petrochemistry unit of the European Council of the Chemical Industry (Cefic). After all, her organization's membership roster includes a who's who of chemical producers that must comply with the new laws. Nevertheless, she sees the new European Commission report as a positive – even "revolutionary" – development that could serve as a sort of blueprint for future EU rulemaking. To find out why Arns considers the study a milestone, keep reading.
'Brexit' Effect on EU Petchems?
One need not peruse the 171-page European Union (EU) Commission study for long to appreciate the regulatory complexities of running a chemical company in the region. An emerging factor that will also affect EU chemical producers' business plans is the United Kingdom's eventual withdrawal from the presently 28-country EU – the result of the June 23, 2016, "British exit (Brexit)" referendum.
What will be the ramifications of Brexit for the EU petrochemicals industry?
"At this point in time it is too early to comment on the consequences of the Brexit vote on the petrochemical industry," Petrochemicals Europe's Dorothee Arns told DownstreamToday. "The Brexit itself has not even been declared yet, let alone that its terms and conditions have been spelled out between the EU and the UK."
The present uncertainty notwithstanding, Arns expressed optimism that her industry is ready to navigate the Brexit-related changes that lie ahead.
"Since petrochemicals are a global business and Europe's producers are used to adapting to an ever-changing business environment – just think of the impacts from the Middle East or the U.S. shale gas revolution – I am confident that European producers will also take and manage this challenge," she concluded.
DownstreamToday: From Petrochemicals Europe´s standpoint, what were the most surprising findings in the study?
Dorothee Arns: First of all, Petrochemicals Europe appreciates the EU Commission´s initiative to take a deeper look into the topic of regulatory burden and costs in the framework of their Better Regulation process. The findings themselves did not come as such a big surprise to industry because producers in Europe feel the effects of complex, costly regulation every day.
However, concrete figures have never been published before, and so the new, revolutionary aspect of this cost assessment exercise is that with the help of companies all figures were put on the table. The report summarizes facts, not opinions, and illustrates the dimensions of regulation and their effect on the profitability of European chemical producers.
DownstreamToday: How would Petrochemicals Europe propose addressing items of concern to chemical producers?
Arns: Well, the report covers the period 2004 to 2014, which means those developments and shortfalls cannot be changed ex post. However, the results will hopefully help to draw the right conclusions for future regulation – that is, to identify possibilities to do it better, smarter and more cost-efficiently to avoid additional burdens for European producers in the future.
One step towards this goal could be, for example, to review and possibly harmonize reporting obligations for companies in order to reduce administrative costs; another step could be to streamline EU and national regulations to avoid duplication of work.
It is important to emphasize that talking about the lessons learned from the report does not mean lowering standards or eliminating regulation. All chemical companies in Europe are firmly committed to complying with legislation. The question is only whether we can reach the same target with less costs and burden to safeguard the competitiveness of European producers and to (re-)attract more investments to Europe.
DownstreamToday: Given the fact that the EU Commission itself conducted the study, does Petrochemicals Europe interpret this as a sign that EU regulators and legislators are open to taking steps that could provide petrochemicals companies with some relief from escalating costs and help boost competitiveness?
Arns: As a matter of course it is good to see that the topics of better regulation and industrial competitiveness have moved up in the agenda of the EU Institutions. However, this approach also needs to find its way into the discussions about big regulatory pieces. If we take the most recent example – the Emission Trading Scheme (ETS), which is currently under review – there is rather the threat of substantial further increases in regulatory costs again, if the carbon leakage list is shortened or tiered as some stakeholder groups propose.
For the petrochemical industry alone, tiering would mean additional costs of roughly 500 million euro per year. This would imply another competitive disadvantage from regulation for European producers, which have already more than halved their greenhouse gas emissions since the early 1990s and provide the innovative, sustainable solutions for all the societal mega-challenges to come, including the transition towards a low-carbon economy. No windmill blade, no solar panel would exist without petrochemicals – something which is often unknown in the broad public.
Hence, if Europe wants to maintain its traditionally strong industrial backbone and domestic innovation potential while achieving its climate targets, it is high time to find a well-balanced approach between economic, environmental and regulatory necessities – and this study could be an important tool for it.
DownstreamToday: Petrochemicals Europe points out that the study identifies only some of the costs that EU regulations impose on Europe's chemical companies. What are some of the other, non-identified costs?
Arns: Well, the costs identified in the study are only those related to European legislation up to 2014; legislation from other sources which also pays its effect and major and complex European legislation like the Energy Efficiency Directive (EED), which became effective after 2014, were not taken into account. Moreover, the regulatory costs contained in energy prices were not taken into consideration in quantitative terms, and they also constitute a huge cost block.
Just three of the seven EU legislative packages affecting chemical producers that were enacted from 2004 to 2014 account for nearly 90 percent of annual direct compliance costs, according to a European Commission study. SOURCE: European Commission.