How to Sell Trades Careers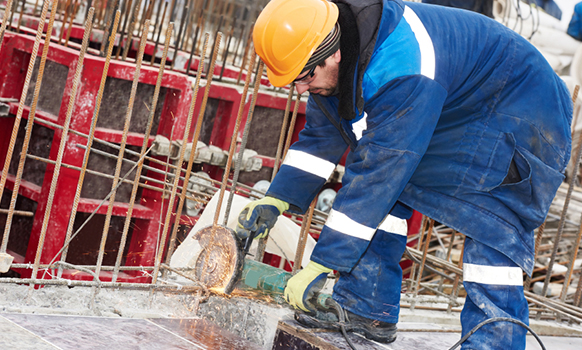 It's often a family affair, say two well-placed sources.
Learning about career opportunities in the trades is often a family affair, according to Craig Beskid of the East Harris County Manufacturers Association (EHCMA) and Kevin Smith of the Associated General Contractors of Northwest Ohio. Although college turns out to be the right path for many recent high school graduates, a large minority of these individuals in the United States do not complete their tertiary education within six years, according to a recent National Student Clearinghouse report cited in a previous DownstreamToday article.
Beskid and Smith recently shared some of what they've learned in terms of relaying facts to students, parents and others about the spectrum of opportunities available in the trades. Read on for their perspectives on overcoming misconceptions about these careers and more.

Selling Trades Careers
DownstreamToday: What preconceived notions about the trades do you typically hear from students?

Kevin Smith: Students often do not think of jobs in the construction trades as careers. It may be the result of working with your hands or the misguided notion that construction employment is a temporary job by its nature. The fact is, working with your hands is a skill that leads to careers where two-thirds to three-fourths of construction trades are full-time employees.
Craig Beskid: Often, students are unaware of the options available to them in the field. If they are aware, typically they don't think they need training and higher education to enter into them. There is a perception that a relative or friend can "get you" a job, instead of needing to enter into formal training programs.
Students often don't know that petrochem is a growing sector, and that's creating a lot of opportunity in the trades. The growth of the sector combined with the retirement of a large amount of the workforce has opened up the possibility for students to have long, successful careers with salaries that can equal or surpass those of jobs you get from "traditional" four-year degrees.
Another misconception encountered is that the opportunities in the trades are only available to, or best suited for, men. In reality there are many opportunities in the field for anyone with the proper training and a willingness to work hard.

DownstreamToday: How do you get through to the kids in terms of selling them on the idea of trades careers, and what's usually the biggest hurdle to overcome?

Beskid: Typically, the fastest way to get through to kids on the opportunities available is to talk salary. Money is universal, and it attracts their attention when they learn that there are lucrative options. The biggest hurdle to overcome to get students interested in trades is the notion that they are mainly for men, and dirty work. Once students learn otherwise, they come to understand that careers are high tech, well-paying and highly educated positions.
In the Gulf Coast Region, it's becoming easier to interest students in the trades but there is still a need to educate them about the training and formal education needed to become eligible for these positions.
Smith: The best way to inform students about careers in construction is to get them early, in seventh and eighth grades, and to have an organized approach to work with the area school systems. Hurdles include the perception that all kids at-risk academically are pushed to the vocational curriculum. Two other hurdles: drug testing requirements and transportation to and from job sites.

DownstreamToday: Based on your experience, what are some tips about informing parents about trades opportunities?

Smith: It has to be a holistic approach. Job fairs, websites, open houses at training centers. The problem is parents who don't commit to being actively involved in their children's educational and school activities do not become involved, no matter how much information is available for the children's career opportunities. Most parents are assuming all high schools are college prep schools and that their kids will be afforded the opportunity to attend and graduate from a typical four-year university. Most parents do not understand that apprentices in the building trades receive college credits for coursework successfully completed during their apprenticeships. Many graduating apprentices receive an associate's degree in their respective trade from local community colleges.
Beskid: The best approach is to paint the picture that a position in the trades is challenging, safe and stable – and provides opportunities for career advancement. Parents and students need to hear from colleges offering the necessary training and certification programs, but it's also important that people working in the trades are available to talk to them.
There are many tools for exploring these opportunities, such as job fairs, school presentations and parent/teacher meetings. The EHCMA Workforce Development Committee has done career presentations to thousands of high school students across the region and works with Junior Achievement and many other local organizations to continue to share the message with local students.
In pursuit of the goal of educating the community about the trades, EHCMA recently partnered with the Council for Adult and Experiential Learning (CAEL) and JPMorgan Chase to develop an interactive website to help candidates research and plan a career in the trades. Petrochemworks.com has information on positions across the industry, and also has a matching feature that allows users to identify occupations that best fit their skills, interests and desired work environment. This is a great option for informing parents and students about the opportunities because it allows them to discover for themselves everything that's available, with data contributed from companies across the industry.

DownstreamToday: Who do you think is typically the best-placed person to sell students on trades careers? Who's in a good position to sell parents on the idea?

Smith: The best people to sell construction careers to both students and parents are the tradesmen. The tradesmen who work in the field and the ones who have had the desire to progress into management such as superintendents, estimators, project engineers and project managers. Also included are the tradesmen who have started their own construction contractor companies.
Beskid: The process of educating students on trades takes a village. Parents and students can envision a future in the trades when they see the big picture, so it's important to hear from multiple voices. Local colleges are a great place for the conversation to start, but it should also include people currently in the trades, career and technical education staff, high school counselors, local industry representatives and the local chambers.
Ideally, young professionals from the trades would also be included in the conversation, as they can be viewed as peers and have a high impact.
Petrochemworks.com is a useful tool to use in the conversation. The site has
career pathways
for over 50 industry occupations, showing opportunities at all levels and information about companies within the industry, salary ranges and career trajectories.

DownstreamToday: What do you consider some of the most exciting, and perhaps under-appreciated, opportunities in the trades?

Beskid: A career in the trades can offer a lot of exciting opportunities. Notably, it gives a lot of people the opportunity to travel and meet people from diverse backgrounds. Definitely under-appreciated are the opportunities available for women – the perception of the trades being too manly, or dirty, or hard for women is a widely held misconception, and it just isn't true.
There is a lot of excitement around process tech and logistics jobs right now, and those both hold potential to be great careers for candidates. The industry is also forecasting a shortage in instrument techs, so there's an exciting opportunity in that position.
Smith: Technology is playing an ever-more important part in construction. BIM (Building Information Management) software builds projects before shovels hit the ground. Environmental concerns have led to the green building movement - utilizing materials, processes and recycling to enhance sustainability.

DownstreamToday: What are some of the most dramatic turnarounds you've seen in attitudes about the trades?

Smith: In my more than 30 years in the trades, one of the most dramatic changes has been in the diversity of the workforce. Decades ago, construction workers and apprenticeship programs were generally sustained by families. If your father was a mason contractor, you became a bricklayer. You worked with your uncles and your cousins and nepotism was customary. Nowadays, with the changes in the demographics of the workplace the old nepotism system cannot suffice in supplying the necessary skilled workforce. Talented people regardless of race, ethnicity or sex have the opportunity to create a successful career in a construction trade. Also, the previously mentioned usage of technology and sustainability are major new components of an ever-evolving construction industry.
Beskid: The most dramatic turnaround would be the increase in enrollment at local community colleges for technical programs and degrees that educate towards trades, and significant investment from our partners at those colleges to prepare their students to be successful in these positions.