Sources: Trades Career Exploration Should Include Mom & Dad
|
Wednesday, June 01, 2016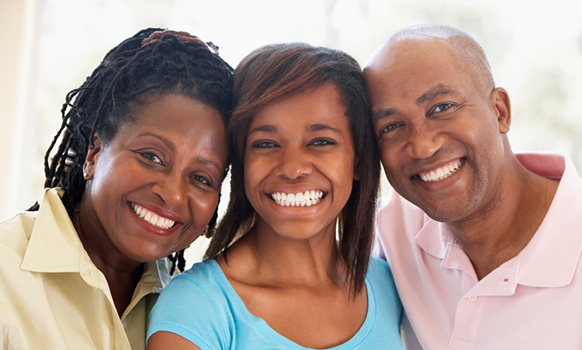 An estimated 47 percent of young adults in the U.S. who start college don't graduate within six years. Perhaps they aren't considering enough career pathways.
Based on data and projections from the U.S. Department of Education (DOE), more than 3.3 million students graduate from U.S. high schools in a given year. Additional DOE statistics reveal that roughly two-thirds of recent high school graduates will soon enter a two- or four-year college. However, figures from a November 2015 National Student Clearinghouse report show that just 53 percent of students finish their post-secondary studies within six years.
Students leave college without graduating for a variety of reasons. Some find the challenge of financing their education too onerous. Also, family commitments such as caring for an ill parent or the birth of a child may interrupt one's college career. Others may simply discover that the college classroom is not the right learning environment for them.
The fact that nearly one-half of recent U.S. high school graduates who start college will not earn a degree within six years suggests that many young people should explore a broader array of career options before they set foot on campus. Some of these alternative career paths exist in the trades – and they typically pay well, according to NCCER's 2015 Construction Craft Salary Survey. Moreover, although many of these craft careers do require classroom training, students often develop skills on the job and can join the full-time workforce sooner than they would via a more traditional college program. In addition, the Build Your Future website reports demand is healthy for trades positions throughout the United States and should remain so for at least the remainder of this decade. Finally, many craft career opportunities exist in the downstream oil and gas industry.
Overlooked opportunities
If the trades represent a relatively untapped alternative for some, why are these opportunities often overlooked? In many cases, the students' parents – intentionally or not – encourage them to only consider collegiate educational programs, say two individuals with deep knowledge of opportunities for craft professionals.
"When hesitation around entering the trades is still encountered, it's usually around the idea that students shouldn't pick a career in high school and need to attend a four-year college," said Craig Beskid, executive director of the East Harris County Manufacturers Association (EHCMA), which represents refiners and petrochemical manufacturers with facilities along the Houston Ship Channel.
Parents' own connection to craft careers goes a long way in determining their openness to having their children explore these opportunities, added Beskid. "In the Gulf Coast Region especially, if parents are already in the trades it's an easy conversation," he said. "With parents that aren't in the trades, or aren't familiar, it's a harder conversation."
Kevin Smith, CEO and general counsel of Toledo-based Associated General Contractors of Northwest Ohio, noted the attractive total compensation that often comes with a career in the trades – particularly when one is also a union member – can often be a selling point for reluctant parents.
"Parents often don't understand the benefits of union compensation," said Smith. "When many learn that most trades offer two pensions, excellent health and welfare packages with medical reimbursement plans and free training, they wish they had as good a benefit program as the construction trades do."
More important than compensation is ensuring that workers return home at the end of a shift, and Smith stressed that safety is paramount across the various trades. "I would like to tout the safety record of union construction," he said. "Every apprentice coming out of apprenticeship programs has completed a 30-hour Occupational Safety and Health Administration (OSHA) training certification program and are required throughout their careers to have updated safety training."
"As the organized part of the construction industry, union contractors and tradesmen devote a significant amount of time, effort and financial support to ensuring the safety of all people working on a construction project," he added. "It is one of our primary focuses."
Beskid agreed with Smith's observation that parents, like their children, often face a learning curve in exploring trades careers.
"Often the traditional focus on a four-year college and concerns for students' safety are a challenge, but once parents are educated about the trades, it's a much easier sell," he said. "Parents often view the positions as settling, so showing them that good, stable and well-paid careers are available in this region and industry is key."
"Recently, parents have done a bit of turnaround," he concluded "Whereas, previously, it was expected that students attend a four-year college out of high school, parents are moving toward the idea that entering the trades can be a path towards a successful career for their children. Often, parents associate the oil price with career viability in petrochem and the trades, and especially in times like today that's a challenge to overcome."
(Tomorrow, Beskid and Smith will present tips on selling students – and their parents – on the merits of careers in the trades.)