Coming to Mexico's Roadsides: A More Visible Sign of Oil & Gas Reform
by Matthew V. Veazey
|
DownstreamToday Staff
|
Monday, April 18, 2016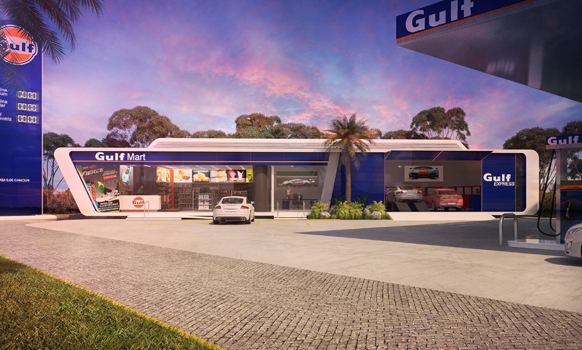 Gulf Oil International is seizing first-mover advantage in a more open Mexican fuel retail environment.
In 2014, Mexico's government enacted landmark legislation ending the monopoly that Petroleos Mexicanos (Pemex) held on the country's oil and gas industry for 76 years. The law allows private and foreign investors to enter into joint ventures with Pemex with the aim of modernizing Mexico's energy sector. Although Mexico has been implementing its energy reform program for some time now, perhaps the most visible symbol of its evolving oil and gas industry will become evident to Mexicans this year as fuel stations bearing the famous Gulf brand begin appearing on roadsides.
"I believe the acceleration of the reforms for competition in the retail fuel space is very important as an outward symbol of the implementation of the reforms overall," Steven Otillar, Houston-based partner with international law firm Akin Gump Strauss Hauer & Feld LLP, told DownstreamToday. "For the Mexican people, they will not likely see Talos or ENI rigs offshore, but they will take note when they see their first gas station that is not the traditional green, white and red of Pemex."
"From a practical standpoint, price controls will remain in place until January of 2018, and imports will take some time, so that most retail suppliers will still initially be purchasing fuel from Pemex affiliates," Otillar added.
Gulf Oil International announced in March that it is lining up franchisees to operate existing retail locations (currently operating under the Pemex brand) that will be re-branded as Gulf stations. The retail locations should begin opening their doors this summer, and the Gulf Mexico unit estimates on its local website (in Spanish) that up to 100 filling stations could be re-branded the end of this year.
A spokeswoman for Gulf Mexico told DownstreamToday that targeting existing retail locations allows the company to include existing station owners in its business model and help them to differentiate and, potentially, better position themselves in the market. Moreover, she said that Gulf Mexico may buy or rent existing retail outlets or build new locations in underserved areas. In the near term, Gulf Mexico expects to largely source petroleum products from domestic (read: Pemex) refineries. However, in the longer term it will focus on maximizing imports.
Steven P. Otillar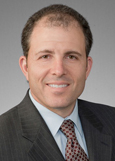 SOURCE: Akin Gump Strauss
Hauer & Feld LLP
Otillar, who specializes in domestic and international energy projects and has represented clients in public tenders in Mexico for various downstream projects, recently shared his perspective with DownstreamToday on the potential risks and rewards that Gulf faces as the first private-sector mover in Mexico's fuel retailing sector. Read on for his insights.
DownstreamToday: Out of all service station operators based outside of Mexico, does it surprise you that Gulf Oil decided to enter the Mexican market first? Why or why not?
Steven Otillar: The entry of Gulf into the market is not surprising if you take note of the fact they were acquired by the private equity firm ArcLight Capital Partners last December. The first entrants into the upstream sector were also U.S. private equity backed players. I believe they have the risk appetite to enter into the market, and the ability to move quickly. Early entrants tend to have a higher risk appetite and can consolidate market position as a first mover if successful.
DownstreamToday: What are the key challenges Gulf will have to overcome in Mexico?
Otillar: The market is completely untested. Will customers show loyalty to Pemex as the local company, spurning foreign competitors? I believe that Gulf can win consumers by providing lower prices, innovation and other products and benefits that customers perhaps have wanted, but been unable to achieve under the previous state monopoly. Apart from customer preference, I think the greatest challenges will be in logistics. Moving products within the country will be extremely complex and require substantial investment and planning on the part of Gulf.
DownstreamToday: Is there room for other outside retailers to carve their own niches in the Mexican fuel retail market? Where are the greatest opportunities, and which retailers might be best positioned to enter the market next?
Otillar: The market is wide open for competitors in the retail fuel market, and price controls only set the maximum amounts that can be charged. Efficient companies that can find economies of scale and minimize costs should be very successful. There will likely be the ability to acquire stations from Pemex as well as developing greenfield sites. There will likely be premium blends and other products that can be marketed along with the fuel in an effort to provide product differentiation. Fuel costs, along with other retail and related offerings, can help companies separate themselves from competition, including multi-purpose facilities which capitalize on tying new fuel brands with known existing restaurant chains and other franchises.
DownstreamToday: As the first mover into Mexico, Gulf Oil will no doubt be closely monitored by other fuel retailers contemplating entering that market. If you were one of these other retailers, what would you be paying particularly close attention to as you assess Gulf's rollout?
Otillar: I think they will focus on the development costs. Constructing new facilities, even retail fuel, in Mexico will be more costly than the same station in a more developed market. Also, the process outlined in the reforms for obtaining permits, and the substantial periodic reporting, will have growing pains as new regulators figure out how best to manage the industry.
DownstreamToday: How do you see Pemex responding to competition in fuel retailing and perhaps changing how it does business? What built-in advantages can it leverage in this new environment?
Otillar: Pemex is going to be required to provide open access to third parties to its pipeline infrastructure. However, trucking and other modes of delivery will not be treated the same. Pemex should still be able to leverage its distribution network and logistics operations to ensure timely and lower-cost delivery of fuel, enabling its stations to favorably compete with private companies. Pemex also has the most powerful brand, one that many Mexicans still associate with the ideals of the revolution and the patrimony of the State. Pemex should be able to leverage this position, and not only remain competitive, but thrive in a competitive market. Historically, Pemex's hands were tied with price controls and little incentive to increase amenities and services for its customers.
DownstreamToday: What impact do you expect a new, private-sector entrant such as Gulf Oil will have on state-owned Pemex's fuel outlets?
Otillar: Pemex will have to at least provide the basics – cheap fuel, retail conveniences and available fuel inventory at its locations. Presumably, Gulf Oil will provide additional amenities, focus on capturing revenue outside of only fuel sales, and demand its employees focus on customer satisfaction. Pemex has historically not been obligated to do so, although many stations throughout the country are well managed, clean and certainly places consumers would want to buy fuel. However, historical transgressions such as faulty fuel meters, attendants accused of improperly charging and overcharging, and even the inability to use credit cards for purchases, will not be tolerated by customers that now will have a choice of where to buy their fuel.
DownstreamToday: Would you like to add any comments?
Otillar: The ability of the government to accelerate the opening of the retail sector not only shows the commitment for the full implementation of the energy reforms, but also demonstrates the administrations' commitment to transparency and ensuring a competitive market. Pemex is being compelled to provide access to its infrastructure, and should emerge as a more competitive enterprise in the long run.
MORE FROM THIS AUTHOR
Matthew V. Veazey
Senior Editor | Rigzone