Taking Compliance Beyond a 'Checklist' Mentality
by Matthew V. Veazey
|
DownstreamToday Staff
|
Tuesday, March 08, 2016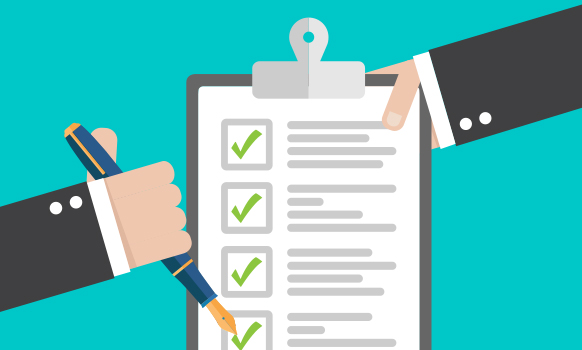 Compliance should be ingrained throughout a downstream organization, attorney and consultant tell DownstreamToday.
For refiners and petrochemical manufacturers, complying with an expanding number of water, air and safety laws and regulations promulgated by various government entities is an expensive, often cumbersome proposition. These statutory and regulatory requirements are not going away, but a downstream company can make them less burdensome by making compliance a prominent part of its corporate culture and strategy, according to Houston-based compliance experts.
Laws and regulations governing the refining and petrochemicals industries largely exist to protect people and the environment, said John Carroll, vice president of compliance services with the crisis and emergency management consultancy Witt O'Brien's, LLC. Although compliance does affect a downstream company's bottom line, Carroll warns that relegating compliance to "just making checkmarks on a checklist" can exact greater costs later on. In a recent Witt O'Brien's blog post, he pointed out that taking such an approach can jeopardize the safety of a business' employees and stakeholders, harm its finances and damage its reputation. He told DownstreamToday that the "checklist" mentality stems from a lack of leadership within an organization.
Evolving regulatory regime
Compliance is an increasingly complex topic for downstream companies. Here are summaries of two prominent U.S. regulatory initiatives – one recently enacted and another pending – that will affect refiners, petrochemical manufacturers and others.

Petroleum Refinery Sector Risk and Technology Review (RTR) and New Source Performance Standards (NSPS) rule:
Issued during the fall of 2015, this regulation requires refineries to monitor emissions at key sources within their facilities and around their fencelines. This U.S. Environmental Protection Agency (EPA) fact sheet provides an overview of the rule. The American Fuel and Petrochemical Manufacturers' "Petro Primer" blog presents that organization's perspective on the rule.

Clean Water Act Regulations to Address Potential Hazardous Substances Releases:
Currently, the U.S. Clean Water Act (CWA) includes provisions governing how companies handle, store, transport or process oil. Under these anticipated new CWA regulations, such spill-prevention provisions would extend to the much broader group of "hazardous substances."
An attorney with the international law firm Hogan Lovells recently wrote an article discussing the implications of the pending regulations. According to the environmental advocacy group Natural Resources Defense Council, which supports the broader mandates, the changes will affect "tens of thousands of industrial facilities nationwide."
'A value system'
"Compliance, and conforming with compliance, is a value system that has to come from management on down," Carroll said. "A lot of times we'll see organizations get fined or have a series of safety mishaps and they'll hire a position to fix those (problems), but then those positions aren't supported by upper management so there's actually not anything done. For these things to be successful in the industry, they have to be supported by upper management."
Carroll also cautions against addressing compliance-related problems on an ad hoc basis. He said that implementing solutions for the long term, rather than relatively inexpensive quick fixes, create the most value for a company from a compliance standpoint. Scheduling plant maintenance provides an excellent opportunity to deploy a long-range compliance plan, he said. For instance, he pointed out that staggering project schedules to make the best use of maintenance workers' time as well as not deferring projects can minimize safety and environmental compliance risks.
"Be cognizant of deadlines required by regulations, and combine resources to make the most of your money," Carroll said. "Don't let things go by the wayside. There's a misconception that you can get away with doing something cheaply. You'll most likely have to come back and do it again."
'Looking down the road'
Matt Kuryla, environmental partner in the Houston office of global law firm Baker Botts L.L.P., echoes Carroll's sentiment that compliance goes beyond doing the minimum to keep regulators satisfied.
"In the downstream energy industries, environmental compliance means more than just implementing the rules on the books," said Kuryla. "Compliance means looking down the road to new and emerging requirements and trends, and developing solutions that achieve environmental goals while maintaining strong economic performance."
Taking a forward-looking approach to compliance is, in fact, nothing new to refiners and petrochemical manufacturers, continued Kuryla. For example, he pointed out that Houston-area refining and petchem players in the early 2000s took it upon themselves to create a program to lower local ozone levels by reducing their emissions of the most photochemically reactive compounds. This action yielded a better result than "a more costly program that would have been less effective," Kuryla said. "The result has been a dramatic air quality improvement while maintaining a robust local economy."
Although the ozone-reduction initiative has paid off, downstream companies in Houston and elsewhere need to remain vigilant, Kuryla continued.
"The most significant environmental challenge facing downstream companies is to stay abreast of the cascade of environmental regulatory requirements," he said. "Despite substantial, measured improvements in the quality of local air, water and land in the communities in which they operate, downstream companies face an unrelenting march of ever more complex environmental regulations."
Although a compliance program is meant to help a downstream company operate safely and responsibly and prevent incidents from happening, it should also prove its worth when one does occur, added Kuryla.
"One key thing for people involved in compliance to remember: they owe a duty of responsiveness and candor to their regulators and their local community," he concluded. "When, despite best efforts, a release or other event happens, the regulated community is expected to respond decisively and speak frankly."