What Can We Expect for US Downstream Hiring in 2016?
|
Tuesday, February 09, 2016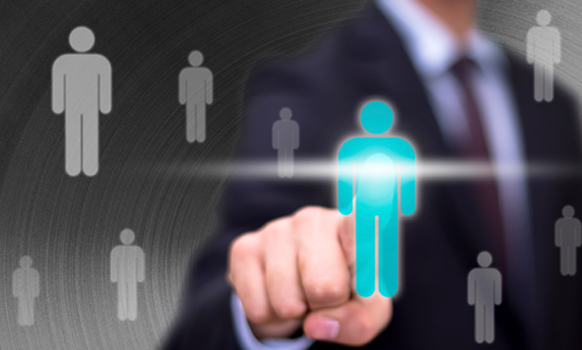 Opportunities exist for new entrants, displaced upstream workers and even retirees, but an undercurrent of caution might become more evident.
Thanks to the slowdown in the upstream oil and gas industry, downstream employers along the U.S. Gulf Coast saw a larger pool of available professional, technical and trades talent during 2015 – a trend that bodes well for hiring companies as well as job-seekers with varying backgrounds. One downstream player seeking experienced talent and supporting training opportunities for new entrants is Sasol, which is developing an $8.9 billion ethane cracker and derivatives complex near its existing facility in Lake Charles, La.
"Sasol anticipates hiring more than 500 full-time positions for our ethane cracker and derivatives complex, with the majority of the hiring during 2016 and 2017," Sasol spokesperson Russell Johnson told DownstreamToday. "We are committed to hiring Louisiana workers first."
Although their talent pool is growing, downstream employers are also treating seasoned industry veterans as an important resource, added Janette Marx, chief operating officer with the global energy, process and infrastructure placement firm AirSwift.
"We saw a number of retirees being brought back in 2015," Marx explained. "As with most companies, there is an age gap with talent and the 'Baby Boomer' generation. That gap, coupled with the reduction in workforce across the industry, creates an opportunity for companies – and sometimes the only option – to bring back highly skilled retirees to fill the gaps and even provide training to the younger generations."
Read on for additional insights from AirSwift and Sasol regarding downstream hiring.
Some In-demand Downstream Jobs
instrument electrical technicians
pipe fitters
welders
construction managers
project superintendents
general foremen
foremen
journeymen crafts
quality inspectors
planners/schedulers
field personnel with brownfield construction experience
project engineers
DownstreamToday: What are some of the key trends you saw in downstream hiring throughout 2015?
Russell Johnson: With tens of billions of dollars in proposed projects, the Southwest Louisiana area is facing significant investment and growth creating a huge demand for petrochemical workers. The state of Louisiana has already taken measures to address this issue by investing more than $20 million into a training facility at SOWELA Technical Community College. Sasol will use this facility to support our workforce needs.
We're also seeing a trend of Louisianians working elsewhere wanting to return home. We are happy to offer them the opportunity to come home to great jobs.
Janette Marx: As we've all observed in the last few years, the U.S. has produced an incredible amount of natural gas. The refining and petrochemical operators have been in a race to expand and construct new plant operations to take this readily abundant and low-cost feedstock and create methanol, ethane and ethylene. Billions in capital expenditures have been shifted to downstream budgets and the resources needed to construct these new operations. The highly skilled and technical production workforce demand has surely shifted to this side of the industry. Alongside those needs, regularly scheduled maintenance and turnaround projects are taking place, creating an even larger need for manpower within the downstream sector. Another sustainable demand in the downstream sector is the race for refiners to upgrade their plants to meet upcoming regulations and consumer needs. For example, Tier 3 gasoline grades where lower sulfur content is required are driving refinery upgrades. Emission regulations are driving refiners to stay ahead of the game and carbon recovery projects are being planned, and some are already underway.
This is a great time in the industry for refiners; however, the slow recovery of oil has had its effect on the downstream sector as well. The industry as a whole is using caution with capital expenditure but we are optimistic that scheduled projects will carry forward, allowing continued opportunity for our global workforce.
DownstreamToday: Which downstream positions do you anticipate to spend most of your time filling in 2016? Which specialties are in greatest demand?
Marx: Project controls for turnaround and capital projects. This means planning/scheduling, cost control, but also project engineers. We see an increased demand for I&C (instrumentation and controls) and E&I (electrical and instrumentation) engineering positions as well as field operators, and construction and infrastructure positions.
Johnson: In Louisiana, Sasol is focused on hiring engineers and craftspeople, especially laboratory analysts, millwrights and electrical technicians. At our North American Headquarters in Houston, we are hiring professionals in the areas of accounting and finance, customer service, information management and account management.
DownstreamToday: The exploration and production side of the oil and gas industry has had to cut thousands of workers. How has this affected the downstream talent pool? Have you been able to hire a significant number of displaced upstream workers with transferable skills?
Johnson: The slowdown in the upstream energy sector has increased the pool of highly qualified technical and professional candidates. It has also increased the pool of skilled crafts workers because some projects are being delayed or shuttered.
Marx: Yes, we are seeing that, primarily for candidates who have spent a large part of their career with integrated energy companies. Those that have had exposure to the upstream and downstream areas will find this to be an easier transition. Other candidates in the industry with a more narrowly focused skill set in upstream will find it more difficult. Health and safety, construction and project controls professionals are finding the shift to downstream successful with their transferrable skills.
For turnaround and project control groups we are providing permanent and contract talent for roles such as planners/schedulers, estimators, project controls, inspectors, engineers, project management, construction reps and managers – just to name a few.
DownstreamToday: What do you see as the biggest variable that could upset the 2016 downstream hiring outlook?
Marx: This is a great time of change in the industry for most refiners; however, the slow recovery of oil has had its effects on the downstream sector as well. The industry as a whole is using caution with capital expenditure, however we are all optimistic that in time scheduled projects will carry forward.
There have been some changes in regulations that are requiring upgrades/modifications to existing structures, which have deadlines attached to them. This could definitely impact the hiring needs for those companies in order to get the necessary work completed in time.