Inland Marine Exec: Talent Pool Low for Wheelhouse Jobs
|
Thursday, February 04, 2016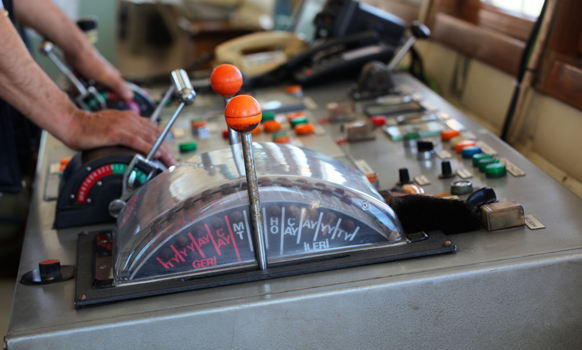 Inland marine towing companies provide a link between refineries and terminals.
As a third-generation owner of a successful 89-year-old South Louisiana-based company that continues to grow, Arlen "Benny" Cenac is in a position to provide career opportunities to new entrants to the workforce. Moreover, many of the jobs available through businesses such as his pay well and offer good advancement opportunities. Like his peers in the inland marine towing sector, however, Cenac finds it difficult to fill these rewarding albeit challenging positions.
"Many young people today are seeking desk jobs, leaving the talent pool low for the maritime industry," said Cenac, CEO of Houma, La.- based Cenac Towing Co. "It's interesting, though, because the wheelhouse personnel are actually in the top 3 percent earners in the country."
The "wheelhouse personnel" to which Cenac refers include water transportation occupations including boat captain, relief captain, wheelman/pilot and steersman/mate roles necessary to guide tugboats and barges through inland and coastal waterways. "We move crude oil and liquid petroleum products from well and tank farms to the refinery," Cenac said of his company, adding that it serves both the upstream and downstream with a fleet of approximately 40 push boats and 70 barges. "Once refined and processed, we then move the products to different ports and terminals across the U.S."
Cenac pointed out that there is a clear path to advancement in the wheelhouse. "As a steersman/mate, you train for a minimum of 3 years to become a wheelman/pilot," he explained. "After an additional training period, the wheelman/pilot can apply for their master's license" to become a captain, he said.
Working in the wheelhouse is not for everyone. It involves exposure to the elements, long hours and days or weeks away from home. However, those who aspire to become captains, mates and pilots throughout much of the U.S. can expect above-average earnings and good growth potential, according to the U.S. Bureau of Labor Statistics (BLS) based on May 2014 figures. Also, one can prepare for various water transportation occupations through formal and/or on-the-job training, the BLS states.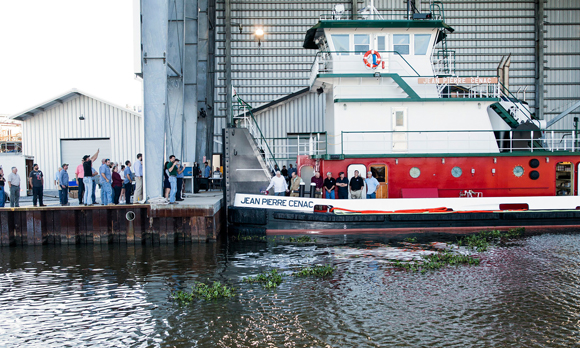 On Dec. 9, 2015, Cenac Towing christened the Jean Pierre Cenac. The 2,000–horsepower push boat will be used to transport two, 30,000–barrel tank barges up and down U.S. waterways carrying liquid petroleum products.
SOURCE: Cenac Towing Co.
Consolidation and other trends
Cenac Towing employs approximately 400 people, and the company last year positioned itself for future growth by acquiring the Houma-based tugboat construction firm Main Iron Works. The addition enabled Cenac Towing to become a player in the vessel construction and repair side of the business along with its longstanding role as an inland marine fleet operator. It also reflects a trend within the maritime industry: consolidation.
"Today's market is saturated," Cenac explained. "Therefore, the only growth opportunities for us moving forward will likely be through an acquisition."
Aside from consolidation, inland marine players also continuously strive to operate more safely and efficiently, added Cenac. "As an entire industry, we are learning to operate under more stringent safety regulations," he said. "At Cenac specifically, we take the time to run through very thorough training and simulation seminars that focus on operations. These seminars help us achieve zero accidents and zero spills."
Vessel utilization is also an ongoing concern in the inland marine industry. Looking beyond the impact that normal business cycles have on how many push boats and barges are operating, Cenac said that he and his peers pay attention to potential longer-term changes in what powers personal vehicles and what they could mean for their industry.
"While the discovery of a mass-adopted alternative energy source is at least a generation away, it's always in the back of everyone's mind that new innovation could diminish the industry," he concluded. "However, as long as automobiles are moving on gas, so are we."