New LNG Supply to Create Structural Changes in Asia-Pacific Gas Market
|
DownstreamToday Contributor
|
Monday, December 14, 2015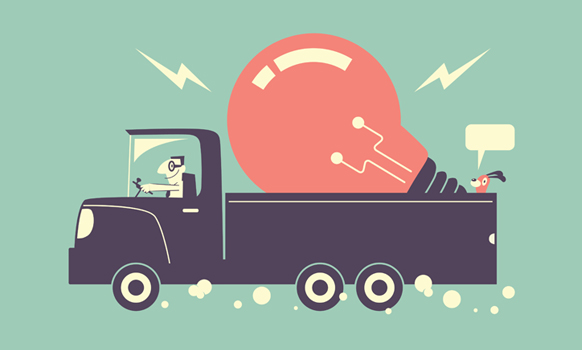 A new LNG market is unfolding.
Last month, Goldman Sachs cut its forecast for next year's liquefied natural gas (LNG) prices in Asia by 13 percent, stating that LNG prices will likely drop a further 23 percent by 2018. The Wall Street investment bank lowered its 2016 spot market price forecast in Japan and South Korea, the world's top two LNG importers, to $6.13 per million British Thermal units (MMBtu). Goldman forecasts that prices will fall further to just $5.19 per MMBtu in 2017 and a dismal $4.75 per MMBtu in 2018 and 2019. In September, FGE chairman Fereidun Fesharaki forecasted even lower prices; he called for LNG to drop to only $4 per MMBtu in 2017.
Spot LNG prices in the Asia-Pacific region have already dropped from just above $20 per MMBtu in February 2014 to around $7.30 for January delivery. These price plunges stem from several developments. First, there is slower LNG growth demand from Northeast Asia as warmer temperatures in the Northern Hemisphere cut electricity consumption and the corresponding need for LNG. The Asia-Pacific region accounts for about two-thirds of global LNG demand.
Second, LNG prices in Asia are usually oil-indexed. Global oil prices have plunged from $115 per barrel in June 2014 to new lows. For the week starting December 7, NYMEX-traded West Texas Intermediate (WTI) prices hit fresh seven year lows, dropping under $40 per barrel, while global benchmark Brent crude saw prices fall below $40 per barrel for the first time since the financial crisis in 2009.
New supply will overwhelm the market
The third shift in LNG markets is the ongoing supply glut. Early next year, two factors will exacerbate the excess supply situation: more LNG will hit the market from Australia and Cheniere Energy will export its first cargo from its Sabine Pass terminal on the U.S. Gulf of Mexico.
In its November report Goldman states, "a wave of new supply from Australia to the U.S. is deepening a glut of the fuel, raising the risk of losses for exporters and prompting some buyers to look at breaking contracts with suppliers."
Australia will add the bulk of this new supply. The country currently has five operating LNG projects with another five under construction, with many more LNG project proposals; however, those proposals will likely never materialize considering current market dynamics. By 2017, when all of Australia's ten projects are operational, the country will have a total liquefaction capacity of 85 million tonnes per annum (mtpa), accounting for 35 percent of current global LNG demand. With 10 projects on-stream Australia will bypass Qatar's 77 mtpa and become the top LNG exporter in the world.
Supply and demand equilibrium
There is a difference of opinion as to when demand will finally outpace supply. Platts said on December 8 that forecasted demand will surpass volume again in 2020; others think it will take longer. Leigh Bolton, managing director of UK-based Holmwood Consulting Ltd., told DownstreamToday that over-capacity depends on whether you are bearish or bullish but could continue to the mid-2020s.
"Most think it's a blip in a 20-year cycle, but it's a structural change because in the past LNG found demand and built liquefaction to meet demand," he explained. "Now, more competition is in the LNG sector and producers have to go out and find demand."
The impact from plunging LNG prices and a supply glut will potentially hit Australia the hardest, but its severity depends on who you ask. Ludovic Aldersley, a London-based LNG analyst at energy consultancy ICIS, told DownstreamToday that all of the Australian projects' contracts have been sold since 2010 so they should not be affected. Antonio Della Pelle, managing director of energy consultancy Singapore-Enerdata, told Breaking Energy in June that most of the Australian projects coming onstream this year and next year – approximately 70 percent – have secured long-term contracts and are prepared for the low oil price period.
However, even though most LNG is locked into long-term contracts, these contracts are often indexed to a moving average of crude oil prices. As a result, a change in oil prices can hit LNG prices three to six months later. Moreover, as oil prices plunge, buyers are already seeking to renegotiate these contracts for better prices and more flexible terms. In an Australian Broadcasting Corp. (ABC) interview on December 8, FGE's Fesharaki said that that higher oil prices can save these projects and help them get a proper return; but, he added that they might have to wait until as long as 2019 for that to happen.
Other developments that could potentially help soak up excess LNG supply came in mid-November when China announced that it would lower the price of wholesale gas by nearly 25 percent in efforts to spur domestic demand. Bolton said that while the move may spur natural gas demand in China, it will have a limited impact on LNG markets in Asia.
"They [China] lowered the price of wholesale natural gas because imported gas was too expensive and to stimulate gas usage," said Bolton. "But most of their gas is pipeline gas from Russia and Turkmenistan, which makes up most of the volume. LNG is still expensive for them, so China lowering gas prices will have a small impact on soaking up extra LNG supply."
"The Chinese are clever buyers, if pipeline gas is cheaper they will buy pipeline gas and if LNG is cheaper they will buy LNG," added Bolton. "China has the supply side option whereas buyers like Japan do not."
With more supply entering the market and forecasts for prices to be repressed for the next several years, a new LNG market is unfolding and new projects will be hit the hardest. "New projects will have a harder time securing financing," Bolton said. "They will have higher interest rates and lengthened pay back times, plus investors will require project sponsors to put up more of their own money."