Now May Be the Right Time to Join the Gas Pipeline Business
by Matthew V. Veazey
|
DownstreamToday Staff
|
Tuesday, November 24, 2015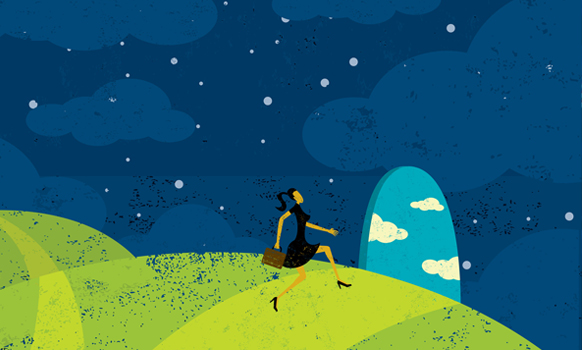 Stricter regulations have prompted utilities to launch broad gas pipeline replacement programs. Utah-based consultant sees plenty of opportunities for engineers, others.
According to the American Gas Association (AGA), 2.1 million miles of local utility distribution pipelines deliver natural gas to more than 177 million Americans. Pipelines are widely regarded as the safest means of transporting natural gas. However, high-profile incidents such as the deadly 2010 explosion of a Pacific Gas & Electric (PG&E) natural gas pipeline in a residential area of San Bruno, Calif., reveal the potentially tragic consequences of an inadequate pipeline integrity management program.
After such events occur, policymakers often seek to correct integrity management shortcomings by enacting stricter regulations. "Often, it takes an incident like this one to force change," former U.S. Pipeline and Hazardous Materials Safety Administration head Brigham McCown told The Wall Street Journal shortly after the San Bruno incident.
"Those (changing federal and state) regulations mean that pipeline operators – distribution and transmission – must now do more research for material failures, evaluate risks and natural hazards and do more evaluation of corrosion risks," said Pete McDonough, a Layton, Utah-based veteran pipeline engineer whose firm, Duhallow Consulting, serves natural gas industry clients. "That has led to a lot of replacements, particularly of older pipelines."
Distribution infrastructure investments
In recent years, gas utilities have launched large-scale projects to upgrade and expand their distribution infrastructure. In fact, a recent study conducted for the American Gas Foundation observes that the natural gas industry spends roughly $19 billion a year to improve the integrity of gas distribution and transmission pipelines throughout the United States. Thirty-nine states and the District of Columbia have instituted programs to replace pipe no longer fit for service, an AGA spokesman told DownstreamToday.
Judging from a 2013 American Society of Civil Engineers (ASCE) report that gave U.S. electrical and pipeline distribution infrastructure a "D+" grade, gas utilities' investments are overdue. Moreover, the fact that utilities will be performing these upgrades and expansions for years means that there are plenty of career opportunities for recent graduates and others new to the workforce, noted McDonough.
"I've been in the pipeline business for 44 years and I've never seen the opportunities as great as they are," McDonough told DownstreamToday. "In general, I think for probably the next several years, it's going to be a really good time to get into the business."
Learning the business
McDonough noted that new entrants need mentors who can provide guidance in pipeline engineering because few, if any, colleges and universities offer it as a freestanding major. Degrees in disciplines such as civil and mechanical engineering are two common avenues to entering the pipeline engineering profession, he explained. In addition, he pointed out that over the past decade the required skill set for a pipeline engineer has expanded. Increasingly, pipeline engineers need to know the latest computer applications, understand directional boring construction methods and integrate seismic work on a regular basis, he explained.
ASCE recently launched an initiative that aims to effectively match the next generation of pipeline engineers and other utility professionals with mentors: the Utility Engineering and Survey Institute (UESI). Unveiled in late August at an ASCE conference in Baltimore, UESI will be the first national organization of its kind for utility and pipeline infrastructure engineering and surveying professionals, according to ASCE. The institute will establish "standards and manuals of practice that reflect state-of-the-art engineering practices including planning, design, construction, operations and asset management for utility infrastructure and surveying," ASCE stated in an Aug. 24, 2015, press release. It will "provide a home for pipeline and utility infrastructure engineers and surveyors where they can collectively work to strengthen the two professions," the association added.
McDonough said that he welcomes ASCE's efforts to make utility and pipeline infrastructure engineering more accessible. "I can see that it could have a lot of value, particularly in filing voids on continuing education," he concluded. "Most engineers come into the business and really don't know a lot about natural gas distribution engineering. Most is learned on the job. ASCE can offer much more broad-based learning."