Two Different Regions, One Shared Goal
|
Monday, November 09, 2015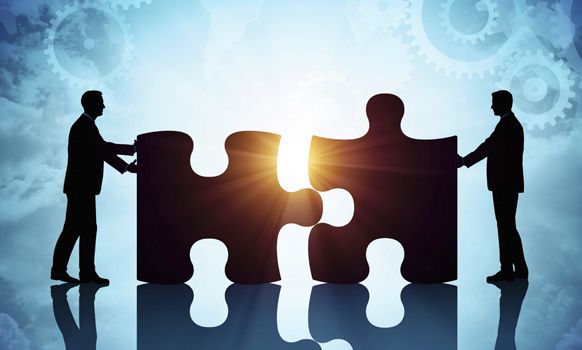 From Appalachia to the Texas Gulf Coast, petchem career opportunities are getting a higher profile.
This opinion piece presents the views of the author.
It does not necessarily reflect the views of DownstreamToday.
As a recent map from Ohio's Department of Job and Family Services shows, the unemployment rate in Monroe County – located in the Buckeye State's southeastern corner – stands out among Ohio's 88 counties. As of this past September, no Ohio county's jobless rate exceeded Monroe's 8.4 percent. As DownstreamToday reported that same month, the county is missing out on a significant investment that would create hundreds of jobs and help to diversify its economy: a smaller-scale ethane cracker project.
Ironically, developer Appalachian Resins, Inc. (AR) put the project on hold because it does not believe it can find enough qualified people to build and staff the plant. Proposed larger ethane cracker projects in Ohio and Pennsylvania would contribute to a "severe manpower draw" in the region, AR President Bob Mifflin told DownstreamToday shortly after his company decided to shelve the project.
Appalachia has increasingly become an important source of natural gas feedstocks for ethane crackers and other facilities in recent years, but it trails far behind the U.S. Gulf Coast in terms of actual petrochemicals manufacturing capacity. As a result, the construction and operations personnel familiar with the nuances of these specialized plants are concentrated in Texas and Louisiana. Moreover, they are already quite busy in their home base given the tens of billions of dollars earmarked for new ethane cracking capacity along the Gulf Coast. For AR, the challenge of competing for talent against larger companies with deeper pockets is simply too formidable at this point.
Three States are Better Than One
Fortunately for aspiring developers of ethane crackers and other petchem facilities in Appalachia, governments, businesses and educational and philanthropic entities in the region are taking steps to address their concerns about workforce availability. During the inaugural "Tri-State Shale Summit," held Oct. 13 in Morgantown, W.Va., the governors of Pennsylvania and West Virginia and the lieutenant governor of Ohio signed an unprecedented agreement under which the three states will collaborate as a "super-region" to lure petrochemical investments to Appalachia.
The tri-state deal calls on three economic development organizations – Pennsylvania-based Allegheny Conference on Community Development, Ohio-based TeamNEO and West Virginia-based Vision Shared – to market the Appalachian Basin as a hub for ethane cracker investments as well as petrochemical supply chain manufacturers and plastics fabricators. In addition to marketing and promotion, the regional cooperation agreement focuses on:
supporting transportation and infrastructure investments
encouraging research to broaden end uses of natural gas and natural gas liquids
fostering closer relationships between the region's training providers and energy and manufacturing employers.
In regard to the latter component of the agreement, Laura Fisher, senior vice president for workforce and special projects with the Allegheny Conference, told DownstreamToday that it will spur greater consistency among various training programs at secondary and post-secondary schools in the region.
"It's less an issue of gaps (in existing workforce training programs) at the present than an issue of lack of connectivity and mapping of what's out there in terms of anticipated job demand," she said. "There are lots of great, individual programs at various technical and community colleges. What we don't know in the aggregate is are there seamless pathways (to petrochemical industry careers). The idea is to connect the dots in existing programs, understand the gaps and then address them."
"Connecting the dots" will entail having the three states align their certification protocols for curricula that prepare students for petrochemical careers. Moreover, the states will share data about how well training providers see students through vocational programs and help them find jobs relevant to their training. "Currently, there are no programs in place for sharing data," explained Fisher. "If we're doing lots of training and we're not seeing wage data, we're not doing a good job."
A Lone Star Re-examination
A re-think of how schools prepare students to join the petrochemicals industry is taking place beyond Ohio, Pennsylvania and West Virginia. In fact, Texas – already home to tens of thousands of petrochemical workers – has been implementing its own changes. In 2013 the Texas Legislature passed House Bill 5, which expands high school graduation requirements to include more vocational and experiential learning options as alternatives to the traditional college-bound pathway. Two of the five new graduation program "endorsements" are "STEM" and "Business and Industry," which can help students to build a foundation for careers in the petrochemicals industry.
"For a long time, we've de-emphasized the trades," said Mike Meroney, spokesman for the Texas Chemical Council (TCC), which supported House Bill 5 and whose member companies have helped to introduce students in local school districts to petrochemical opportunities. "We're not arguing against college prep, but education is not one-size-fits-all. We have to have a flexible, scalable education system that relates to students and their interests."
Meroney noted that TCC members have taken it upon themselves to inform students – and their parents – that "blue-collar" jobs with good pay and benefits exist in fields such as welding and process operations technology. Moroever, he added that individuals can attain these positions without building up a "mountain" of student loan debt.
"A lot of these jobs are very technical," he said. "What we have to do as an industry is work on the perception side."
Texas' petchem employers are working to challenge long-held beliefs about working at a chemical plant by staying visible in junior high, high schools and community colleges located near their facilities, Meroney said. Beyond simply informing students about career opportunities, petchem professionals collaborate with instructors to help develop course curricula and offer students field trips to their sites and other opportunities to better understand the industry, he explained. For instance, he said that TCC members partner with educators at the Pasadena Independent School District's state-of-the-art Dr. Kirk Lewis Career & Technical High School near Houston. He added that companies' commitment extends beyond the classroom. For example, he pointed out that BASF's Freeport site and other plants clustered near the coast south of Houston regularly hire graduates of welding and other programs at Brazosport College in Lake Jackson.
Appalachia and the Texas Gulf Coast are two very different regions in terms of petrochemical industry maturity. However, key decision-makers in both regions recognize that a growing and sustainable petchem sector offers a full spectrum of opportunities for young adults – many of whom are in serious need of career inspiration. Let's not forget that the U.S. civilian labor force participation rate has been on a steady decline since mid-2008, according to the U.S. Bureau of Labor Statistics. Moreover, as the U.S. Department of Education's National Center for Education Statistics reports, unemployment rates are alarmingly high for young adults ages 20 to 24 who do not have at least some post-secondary education.
To be sure, it will take much more than capital investments by a single industry to reverse such sobering trends. Nevertheless, the concerted efforts by numerous players highlighted above deserve a hearty round of applause and ongoing support.
Matthew V. Veazey is Senior Editor of DownstreamToday and can be reached at mveazey@downstreamtoday.com. His Twitter handle is @The_Mattalyst.