Talk of Reform Spurs Guarded Optimism in Nigeria's Downstream
by Faraz Shams
|
DownstreamToday Contributor
|
Monday, November 02, 2015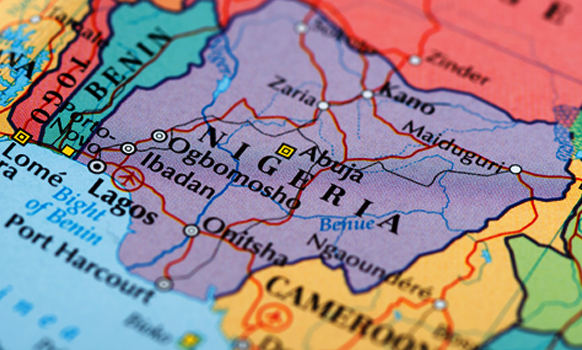 Early actions from new leadership are encouraging, but much more needs to be done.
Nigeria's energy industry has been abuzz with talk of a shakeup ever since the new government led by President Muhammadu Buhari came to power earlier this year.
As a matter of great urgency Buhari has set his sights on reforming the ailing oil and gas industry and strengthening the fundamentals of the sector, which accounts for more than 90 percent of his country's income. For starters, Buhari has dismissed and reconstituted the management board of the state behemoth Nigeria National Petroleum Corp. (NNPC). NNPC, a major player across the oil and gas value chain that regulates Nigeria's oil and gas industry, has been dogged by allegations of corruption and inefficiency.
Major overhaul needed
The rot in Nigeria's downstream runs deep. "Over the past 20 years we have seen the withdrawal of international oil companies from retail/distribution operations such as Shell (now Conoil), BP (now Forte Oil), Chevron (now MRS) which are unlikely to return to the sector," Gary Still, executive director of consultant CITAC Africa Ltd., told DownstreamToday. "Only ExxonMobil and Total have remained in this sector."
Nigeria ranks poorly in terms of ease of doing business. The Buhari-led government has vowed to change that, with big reforms in the offing focused particularly on the oil and gas sector. While the upstream sector and crude oil exports have kept the Nigerian economy running amid a corruption-ridden energy sector, the downstream needs a major overhaul.

The problems start with the refining sector. In stark contrast to Nigeria's position as a leading crude exporter, the country must import 70 percent of its petroleum products requirement.
"Nigeria's three refineries at Warri, Kaduna and Port Harcourt have combined capacity of 445,000b/d, the second-largest refining capacity in Africa after South Africa," Still said. "However, utilization remains low (13 percent in 2014) and is forecasted to be lower still this year." Furthermore "both Port Harcourt and Kaduna have two crude oil distillation units (CDUs), but only one CDU at each of these refineries is in use," he added

"Though all of the refineries are complex and equipped with fluid catalytic crackers, the one at the Kaduna refinery has barely functioned since construction," continued Still. "All of the refineries struggle to keep their key upgrading units operational which resulted in a 22 percent yield of fuel oil in 2014. The refineries in Nigeria compare poorly with their global counterparts. The refineries' below-par performance compares to typical throughput rates of over 80 percent in Europe and 90 percent in the U.S."
There is also a critical shortage of adequate infrastructure in the midstream and downstream sectors, Still said. "All of the refineries are supposed to be supplied with crude oil by pipeline, but these are currently offline," he explained. "As such, the facilities are struggling to source necessary feedstock, leading to operational disruptions."
Initial steps in the right direction
The Buhari government faces a formidable task with regard to reforming NNPC; only then would NNPC stand a decent chance of adding refining capacity. It has already taken the proactive steps of reconstituting the company's entire management board and appointing former ExxonMobil manager Emmanuel Kachikwu at the helm.
"The main priority for the existing NNPC refineries is to improve operational rates, which it aims to do through an ongoing program of maintenance and rehabilitation of existing facilities, with no official plans for further expansion," said Still. "In fact, there is talk of downsizing capacity by writing off non-functioning units."

The government is keen on promoting efficiency and halting leakages in the system, but the private sector remains the only hope for the downstream sector in the short- to medium-term.
"Elsewhere, new private refining projects are in the pipeline, notably the 650,000 b/d Dangote refinery," continued Still. Also, a planned chemicals and fertilizer complex in the Lekki free trade zone has garnered the attention of industry observers seeking news of procurement of long-lead items and any crude contracts, he added. Moreover, Still pointed out that Chevron is constructing a 33,000-b/d gas-to-liquids facility in Escravos – although it has experienced repeated time and cost overruns.
The crash in crude prices has also dented the Nigerian downstream sector. "The low price is hitting the availability of dollars in the Nigerian banking system which is hampering product import finance, particularly for smaller local players looking to import, that has necessitated the continued use of offshore processing agreements," Still noted.
Another Nigerian government priority is the vexing proposition of neutralizing the terrorist organization Boko Haram. A suicide attack on a supply depot in Lagos last year sent ripples across the oil and gas industry. Many companies prefer to conduct ship-to-ship operations offshore Lomé, Togo rather than Lagos given Nigeria's heightened piracy risk.
Buhari seems to be serious about reform, himself assuming the role of oil minister and designating Kachikwu a junior minister.
"The new leadership certainly has the potential to improve transparency across the industry through key reforms such as the recent revision of offshore processing agreements, scrapping of crude-for-product swap deals and the recent tender field production equity allocations," said Still. "However, such changes mean that the traditional power brokers have been excluded and their political powerbase should not be underestimated."
Then there is the longstanding Petroleum Industry Bill (PIB), which has been marred by disagreements among the shareholders since its 2008 introduction. There is talk of breaking the PIB into smaller bills, said Still. "By removing the contentious parts on upstream production sharing agreements, there could be more movement on downstream initiatives, such as removal of gasoline subsidies and the privatization of the NNPC refineries," he explained.
It remains to be seen whether the new government injects new life into Nigeria's oil and gas sector. Recent Buhari government initiatives hold much promise, but their level of effectiveness will become evident in the longer term. "One recent trend we have seen is the arrival of traders in the downstream sector – Vitol recently purchased a stake in Oando, while Mercuria recently purchased a stake in Forte Oil," said Still
Successful implementation of Nigeria's proposed oil and gas industry reforms could go a long way toward transforming the country into an African economic powerhouse.