Process Separations: Rising to the Occasion
by Matthew V. Veazey
|
DownstreamToday Staff
|
Tuesday, October 20, 2015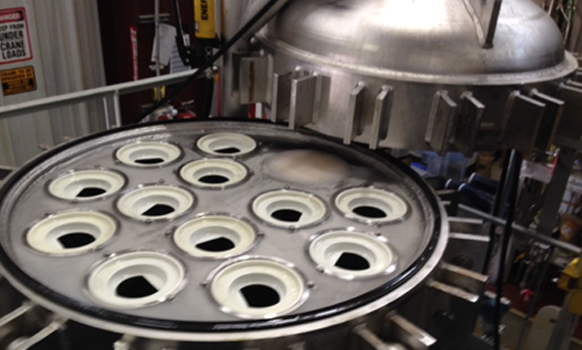 Changing feedstocks, tighter economics, higher utilization rates elevate the importance of optimizing process separations, say flow and filtration pros.
Oil refining and petrochemical manufacturing processes demand certain levels of fluid purity, and technologies that separate liquids, solids and gases from crude oils, natural gas, refined products and chemicals help to achieve such thresholds.
When utilization rates are high at these facilities, separations are particularly important in maintaining product quality and ensuring normal plant operations, said Dave Kolstad, sales manager with Pentair Oil & Gas Separations, a U.S.-based provider of flow and filtration products and services.
"Many existing facilities are pushing the limits of throughput," Kolstad told DownstreamToday. "In principle, separation is the elimination of contamination from a process stream. If these contaminants are not captured early, they will cascade downstream and impair subsequent processes."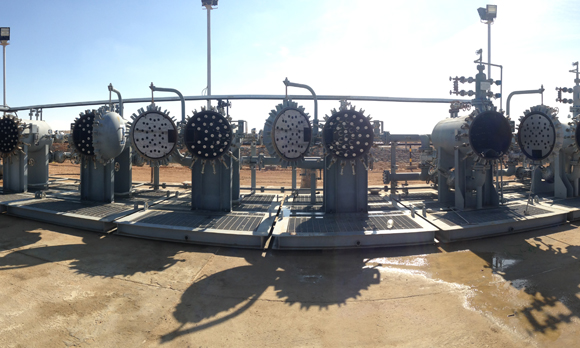 This two-step process technology is designed to provide petroleum producers, refiners and gas processors dramatically improved solids control and hydrocarbon recovery from process water and produced water streams relative to what is achievable by conventional approaches such as residence tanks, separators, hydrocyclones, walnut shell filters or induced gas flotation/dissolved air flotation (IGF/DAF). Photo courtesy of Pentair Oil & Gas Separations.
As plants push their design limits, facility owners increasingly need to upgrade existing equipment so that they can minimize capital costs and process more product, continued Kolstad. Alternatively, they can resolve process constraints by installing new equipment, he added. In either case, the role of separation appears to be gaining a higher profile, noted Carl Hahn, director of international oil and gas sales with Pentair.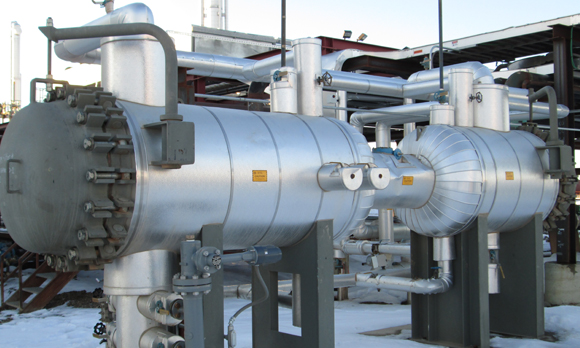 This solid-liquid separation technology is designed to capture solid contaminants ranging from sub-micron particulates as small as viruses to particles several hundred microns in size and liquids ranging from aqueous to hydrocarbon systems with viscosities up to 60,000 centipoise (cP). Photo courtesy of Pentair Oil & Gas Separations.
"In the past, separation has been an afterthought," said Hahn. Nowadays, facility owners are increasingly paying closer attention to optimizing process separations given changes in crude slates and other feedstocks as well as tighter economics, he observed.
"Separations that were good enough 20 years ago really are not optimal for squeezing that last dollar," he explained, adding that making significant process separation changes often aligns with a facility's capital budget realities.
"Many small, incremental changes can have a large impact on operating costs," pointed out Hahn. For instance, using a higher-quality filter element rather than a less expensive option and adjusting the replacement schedule might save the owner $1 million annually in the cost of operating a single process unit, he noted. Aside from removing more contaminants from a process stream, adding higher-efficiency separations technology such as finer coalescing filters can also minimize fouling and corrosion of equipment, he added.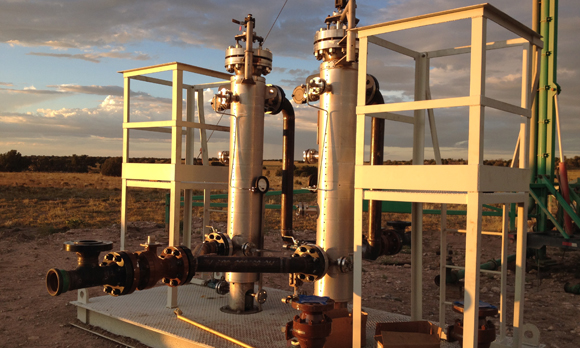 This gas/liquid separation unit provides high-efficiency bulk liquid and aerosol removal from process streams. Photo courtesy of Pentair Oil & Gas Separations.
Refineries running at high utilization rates on the U.S. Gulf Coast, in northwestern Europe and in other regions serve as prime candidates for optimizing process separations, said Hahn.
"We see opportunities for improved separations when you're running flat-out in a plant," he concluded. "Every additional gallon of throughput offers opportunities. At those very high utilization rates, you start to run out of bandwidth in your plant very quickly."
Matthew V. Veazey has written about the oil and gas industry since 2000. Email Matthew at mveazey@downstreamtoday.com. Twitter: @The_Mattalyst