Ohio Valley Labor Crunch Puts Ethane Cracker Project on Hold
|
Tuesday, September 22, 2015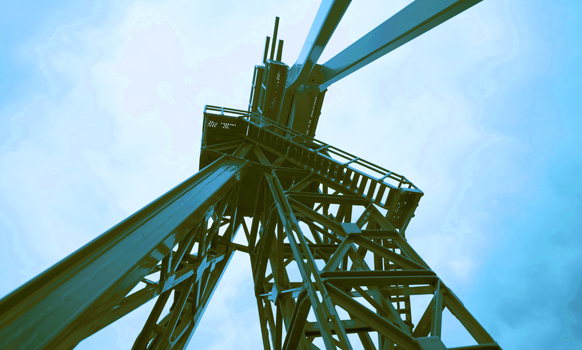 Possible "severe manpower draw" in region is too risky for regional ethane cracker developer.
The underlying economics are still good and the concept remains solid, but the prospect of finding enough qualified people to actually build and staff it is too daunting – at least for now. Such are the conclusions of Houston-based Appalachian Resins, Inc. (AR), whose board earlier this month decided to put its "less-than-world-scale" ethane cracker project in Monroe County, Ohio, on hold.
"Looking at the timing, we are not able to get ahead of the two other projects," Bob Mifflin, AR's president, told DownstreamToday.
The "two other projects" to which Mifflin refers are world-scale ethane crackers proposed by PTT Global Chemical (PTTGC) and partner Marubeni Corp. in Belmont County, Ohio, and Shell Chemical in Beaver County, Pennsylvania. Like AR, PTTGC/Marubeni and Shell have been considering building ethane crackers in Appalachia to leverage plentiful natural gas liquids (NGL) feedstocks from the region's Marcellus and Utica shale plays.
Mifflin explained that the larger, multibillion-dollar projects are on track to reach critical development milestones before AR. For instance, he noted that Shell has already secured its air permit and land for the facility. Consortia led by Bechtel Enterprises Holdings Inc. and Fluor Corp. are spearheading preliminary front-end engineering design work and cost estimates for the PTTGC/Marubeni project, President and CEO of PTTGC Supattanapong Punmeechaow, said Sept. 3, during the project announcement with Ohio Gov. John Kasich. Thailand-based PTTGC expects the project's feasibility study to conclude within the next year.
AR, meanwhile, has begun detailed engineering and might keep that process going. However, it has encountered delays in acquiring a lease for the approximately 50-acre site along the Ohio River that it has targeted for development. Moreover, it has not secured its environmental permits.
Mifflin pointed out that having at least three ethane cracker projects underway in the region would result in a "severe manpower draw." He estimates that AR's project would need 500 to 700 workers during construction while one of the world-scale projects would require approximately 1,500.
Jim Cutler, AR's chief executive officer, said that his company would be at a disadvantage compared to Shell and PTTGC/Marubeni – with their greater financial wherewithal and longer project time frames – in finding qualified workers who can properly build and staff a petrochemicals plant.
"Being project-financed, and an uncertain construction climate, puts pressure on AR to have a turn-key construction contract," said Cutler. "This requirement substantially increases project cost."
In addition, the numerous petrochemical projects underway on the Gulf Coast – a region with much deeper ties to the industry compared to Appalachia – will likely limit the number of skilled workers willing to move to a job upward of a thousand miles from home, Cutler noted.
Neither Shell nor PTTGC/Marubeni has made a final investment decision, but Cutler is particularly confident that the latter developer will build an ethane cracker in the Ohio Valley. Mounting political unrest in Thailand is motivating PTTGC, whose owner is the Thai government, to pursue foreign investments in safer havens, he explained.
"The PTT Global project unquestionably is good for Ohio and the region in general," Cutler said. "Both Governor Kasich and JobsOhio are actively supporting the project. Everything is moving fast-forward."
"A consequence that the PTT Global project may trigger is that it will tighten skilled labor availability in the Ohio Valley," continued Cutler. "This event could potentially increase overall construction costs in the region and could delay some projects."
Despite the decision to put its project on hold, AR might resume development of it "less-than-world-scale" ethane cracker once larger projects in the region – if they go forward – have passed peak construction and no longer need as many skilled workers, said Mifflin.
"There are a lot of unknowns right now," he concluded. "The concept of a regionally sized ethane cracker in areas that don't have a developed infrastructure was well-received. We are continually examining development opportunities and could reexamine moving forward in Ohio when conditions warrant."
Matthew V. Veazey has written about the oil and gas industry since 2000. Email Matthew at mveazey@downstreamtoday.com. Twitter: @The_Mattalyst