Indonesia's Refining Sector Needs FDI but Doesn't Want to Cede Market Share
|
DownstreamToday Contributor
|
Wednesday, September 16, 2015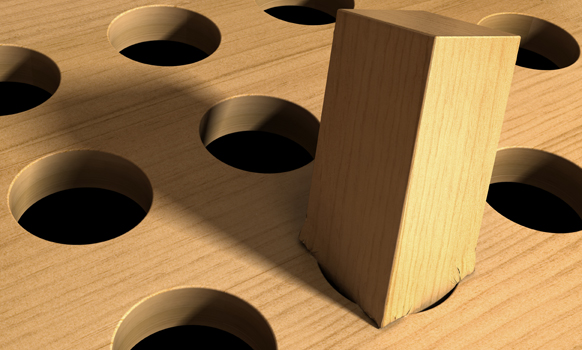 No new refineries have been built in Indonesia in more than two decades, and the need for refinery upgrades puts the country in a bind.
Despite their size and clout in global oil markets, three international oil majors are running into roadblocks in Indonesia, less than a year after signing deals with Jakarta-based state-owned oil and gas company PT Pertamina.
In December, Chinese state-owned oil major Sinopec, Tokyo-based JX Nippon Oil & Energy Co. and Dhahran-based energy giant Saudi Aramco signed memoranda of understanding (MoUs) worth $25 billion to upgrade Pertamina's six refineries. The project is estimated to take 10 years to complete. However, those plans are already floundering, according to media reports.
Pertamina president director Dwi Soetjipto told local media in Jakarta that the most difficult point in negotiations with its partners in the refinery upgrade plan stems from each party's rights and obligations –particularly because the partners demand the right to sell fuel in Indonesia's domestic market.
"The obstacle is that the partners want to enter the market," said Soetjipto. "We have to assess this thoroughly because Pertamina's upstream and midstream strength will be useless if we are not strong enough in the market."
The quandary for Indonesia's oil refining sector, however, isn't one of protecting domestic market share for its oil companies. Rather, it corresponds to aging downstream infrastructure, growing domestic demand and lack of foreign direct investment (FDI) due to a complex and often confusing regulatory environment.
In late 2013, Indonesia's total refinery capacity at its nine refineries was more than 1.1 million barrels per day (bpd), but its consumption reached more than 1.6 million bpd for this time period, according to the latest US Energy Information Administration (EIA) analysis of Indonesia's energy sector. Because current refining capacity is insufficient to meet demand growth, Indonesia is forced to import finished oil products.
Antonio Della Pelle, managing director of data provider and energy consultancy Singapore-Enerdata, told DownstreamToday that in the past Pertamina also signed MoUs several times that, for one reason or another, never materialized. The failure to execute these agreements has been a recurring source of weakness in Indonesia's refining sector, he said.
"On paper the three MoUs are extremely good because Indonesia will be able to partner with three different strategic partners, such as Saudi Arabia that can provide crude oil, Sinopec that can provide good technology at low prices, and JX Nippon that needs to burst its refining revenues to counterpart the difficult days of the Japanese refinery sector," Della Pelle said. He added that it's normal for a foreign investor to want to have the option to sell additional products at market prices, particularly in Indonesia if the government doesn't lift fuel subsidies.
Beni Suryadi, a Jakarta-based Association of Southeast Asian Nations (ASEAN) energy policy analyst, told DownstreamToday that Shell, Total and Petronas are three players that have already installed a number of gas stations in Indonesia – though Petronas has since left the market. "These foreign players haven't built refineries in Indonesia, which allows them to have a competitive advantage and it's the main reason why they sell better products with cheaper prices than Pertamina," Suryadi said. However, that advantage is a reason why Pertamina is reluctant to cede market share to Sinopec, Saudi Aramco and JX Nippon.
Indonesia's need for refinery upgrades – no new refineries have been built there since 1992 – puts the country in a bind. The country needs FDI but the government also wants to protect Pertamina's domestic market share. Suryadi said that having old refineries and relying on half of its products from imports leads to high operation costs for Pertamina. "At the same time it creates a heavy burden for the government as they are in charge for the distribution of subsidized fuel where the selling price is controlled by the government – far under the market price," he explained.
Dwi also said that if no deals are finalized by the end of the year, Pertamina will look to bring in new companies. However, these new companies might also want to market finished oil products. Perhaps in an effort to put pressure on stalled negotiations with Sinopec, Saudi Aramco and JX Nippon, Pertamina and Kuwait Petroleum Co. (KPC) on August 31 signed a MoU for a partnership in both the upstream and downstream sectors.
The terms of Pertamina's MoU with KPC encompass the upstream, midstream and downstream sectors, said Della Pella, adding that the much wider investment arena gives it a greater chance of succeeding compared to deals that are narrower in scope. He added that the MoU should be read not as an alternative to the other three MoUs but as a complementary one. Suryadi, for his part, said that Pertamina wants to build refineries by themselves while only having supply contracts with foreign players. Pertamina's limited financial and technical capabilities, however, serve as obstacles to achieving this goal, he added.
If it fails to attract FDI, will Indonesia still be able to expand and upgrade its refineries or will it have to continue relying on imports? Because Pertamina faces financing challenges ahead of 2017, when it is expected to take over Total's Mahakam gas field upon the Indonesian government's request, self-sufficiency would be very difficult for Pertamina to achieve, said Suryadi. "Taking advantage, however, of low oil prices, the current [government] administration is putting efforts to increase the national budget on infrastructure in all sectors, including refineries," he added. "So, building refineries is not only a matter of economic concern for the government, but also increases energy security, particularly for oil."
Della Pelle said that the best solution for Pertamina is to expand and upgrade its refineries with foreign partners. Such a move would allow the company to benefit from lower feedstock prices, lower technology costs and higher advanced optimization tools as well as boost throughput and efficiency. "The government's energy policy will need to attract foreign investors to be more active in the refining sector and the removal of subsidies should be seen as a catalyst for an in-flow of foreign funds that would support the country's GDP growth," he concluded.