Eastman Revamps Emergency Notification at Tenn. Facility
by Matthew V. Veazey
|
DownstreamToday Staff
|
Thursday, February 06, 2014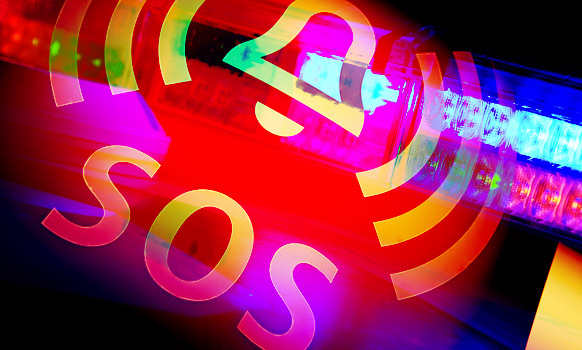 Eastman Chemical deploys a new system for informing employees and others about emergencies at its Tennessee Operations plant.
Approximately 10,000 employees and contractors work at Eastman Chemical Co.'s manufacturing site in Kingsport, Tenn. – one of North America's largest chemical plants. Producing chemicals, fibers and plastics, Eastman's Tennessee Operations encompasses 550 buildings on 900 acres. Moreover, an estimated 5,000 movements by railcars carrying feedstocks and finished products traverse 37 miles of onsite track during a typical week.
When such a complex industrial facility faces an emergency situation, notifying the right parties quickly and clearly is paramount to protect human life, the environment and property. Tennessee Operations has implemented an emergency mass notification system that integrates old and new communication technologies to target the right audiences at the right time.
"At Eastman, we needed to upgrade or replace our obsolete systems that were old and failing," recalled Keith Bennett, Eastman's area supervisor for plant protection services.
Examples of outdated communications technology included a single standalone pager system, a standalone phone system and a two-way radio system, he said.
"The main drawback of such outdated messaging systems at many facilities today is that they are standalone and, therefore, require their own activation, making alerting less efficient," explained Bennett. "Activating each individual device or modality on its own takes man-hours, money and excess time – which could potentially put lives at risk. The same goes for time-consuming, inefficient cascaded alerting methods, such as phone call trees."
In 2011, Eastman began an 18-month process to modernize and consolidate its mass notification system. The company sought a system that met a long list of requirements, Bennett said. Site-specific needs included:
A system based on a secure cloud computing network owned and operated by Eastman and inaccessible to third parties
The ability to initiate and send all emergency messages from within Eastman's network via its 911 dispatch center
Integrate legacy devices such as pagers and two-way radios into the new system
Deploy an Internet Protocol (IP)-based communications platform with the flexibility to support current and future technologies
Procure enough devices to contact all targeted employees and contractors
Use a sufficient variety of device platforms to ensure reliability and avoid depending on a single platform
Have the capability to send out emergency messages from any location on the Tennessee Operations site tied into the network and via remote access through the Eastman network
Allow Eastman to use the active network directory as its primary source of contact information but also be able to enter additional personal contact information as needed
Build message templates with customizable drop-down boxes to ensure concise and consistent message content
Give some users the ability to opt out of non-emergency messages
Include URL links that recipients can click for additional information and to build maps of hazardous vapor release (HVR) zones
Enable recipients to respond to Eastman to confirm message receipt or ask for help
"When an incident occurs in a specialty chemical processing facility, every second counts," said Bennett. "With all the advances that have taken place in how people communicate, alerting systems have fallen out-of-date and are not capitalizing on the opportunities this creates to enhance safety and security in the workplace."
After reviewing crisis communications systems from different vendors, Eastman selected the AtHoc Interactive Warning System developed by California-based AtHoc, Inc. AtHoc and Eastman completed their implementation of the system, branded and released under the name "Eastman Alert," last fall. The chart below outlines the types of messages and devices that Eastman Alert supports.
"All of these devices can be reached simultaneously through software that allows a single interface and delivers both text and audio messages, ensuring the same message is delivered to each device," said Bennett. "We also plan to integrate outdoor lights and sirens into the network-centric alerting system within the next year."
Eastman Alert sends out three types of notifications based on the degree of imminent danger they pose to employees, contractors and the surrounding community. The infographic below lists the message categories and examples of corresponding events for each type.
"At their Kingsport site, Eastman has an emergency response group that includes a 911 dispatch center operated 24/7," continued Bennett. "There is a team of 35 full-time emergency medical technicians/medics who are also qualified firefighters that staff the dispatch center. Any emergency can be reported by dialing 911 on any in-plant phone or on two-way radios. The dispatch operators are trained and authorized to send out the appropriate emergency messages based on the event or emergency."
Dispatch operators create emergency messages using one of several predefined templates, said Bennett. Alerts indicate the type of emergency, the event's classification based on severity/urgency and size, the location and impacted area, the requested response for the employee (such as shelter in place or evacuate), other pertinent information (such as warning duration, links to site maps and chemicals that might be involved).
"All messages are followed with a termination message after the event is over," Bennett said, adding that Eastman Alert has already been used to spread the word about events ranging from utility load reductions to severe weather and tornado-related alerts.
"We found that we have significantly improved our ability to notify our employees and contractors when there is an event," concluded Bennett. "I think the bottom line is it has been a successful project to ensure that our employees are kept safe."
Matthew V. Veazey has written about the upstream and downstream O&G sectors for more than a decade. Email Matthew at mveazey@downstreamtoday.com. Twitter: @Matthew_Veazey