British Columbia Getting Ready for LNG Workforce
|
Monday, January 20, 2014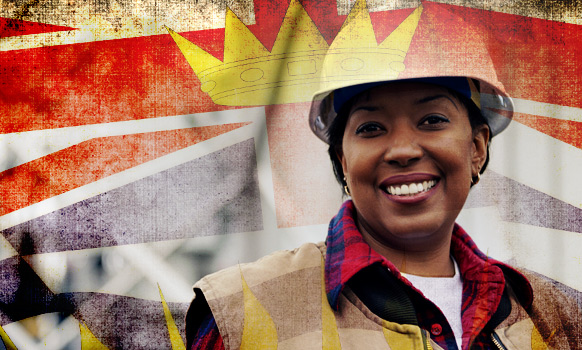 British Columbia could become a gateway for LNG exports to Asia, but it will need qualified people to work in an industry that's new to the province.
Boasting a direct sea route across the Pacific Ocean to lucrative Asian markets, British Columbia could become a major liquefied natural gas (LNG) export hub within the next decade. In fact, seven liquefaction projects representing tens of billions of dollars in capital investment have been proposed along the Western Canadian province's extensive coastline. Proposed British Columbia LNG export terminals, and their prospective developers, include:
The proposals are under different stages of review, and it remains to be seen how many of them will actually be developed. Nevertheless, stakeholders in British Columbia's workforce development efforts are already taking steps to ensure that enough qualified people are available to do the tens of thousands of potential jobs in the province's nascent LNG sector.
"We're on a very committed path to ensuring that we have the correct number of people with the right skills at the right time to satisfy this large LNG industry that's going to be coming to British Columbia," said Gary Herman, Interim CEO with the British Columbia Industry Training Authority (ITA), which is a governmental agency that manages the province's skilled trades training system.
In addition to setting program standards for technical training providers, ITA oversees provider credentialing and certifies that students are qualified once they have completed apprenticeships or other courses of study, Herman explained.
"We have about $48 billion of projected investment between 2013 and 2022 in the LNG sector of B.C. which is obviously a key component of the provincial economy," he continued.
The $48 billion investment scenario, which assumes that five of the proposed plants will become fully operational, calls for approximately 60,000 jobs during a 2016-2017 peak construction period and roughly 75,000 jobs during operations, Herman said. Examples of skilled trades that will be in demand during construction include mechanics, electricians, steamfitters, carpenters and heavy equipment operators, according to ITA. The need for many of these trades should extend into operations as well given the need to maintain equipment at liquefaction terminals, added Herman, pointing out that other hot operations jobs should include engineers, instrumentation technicians and drivers.
'Coming together at the same time'
British Columbia is anticipating a surge in LNG projects – and the requisite jobs – at a time when the province's more established industries are rebounding from the economic recession that began roughly 6 years ago, noted Herman.
"B.C. is a very resource-rich province so there's a lot of activity happening in mining, shipbuilding and the softwood lumber industry," he said. "All of these things are coming together at the same time."
Although ground has not yet been broken on any of the proposed export terminals, the LNG sector will be vying for a pool of skilled workers whose know-low likely will be coveted by various industries, Herman explained.
"It's a little early in terms of the actual competition, but everyone knows this is coming," he said. "Everyone is preparing so that we'll have skills on the ground. We recognize that LNG will be competing with other industries and we need to be sure that we have the correct number of trades there when they're needed."
In tandem with the British Columbia Ministry of Education, ITA is taking a multifaceted approach to stoking elementary- and secondary-level students' interest in career opportunities in the LNG sector. Beginning as early as Grade 5, ITA's school outreach efforts inform students about various career options in the trades, Herman noted. Formal trades training can begin at the secondary level through the province's Accelerated Credit Enrollment to Industry Training (ACE IT) program. Under ACE IT, students take trades training in high school and receive dual credit for their first level of apprenticeship training. Those who complete the ACE IT phase can then obtain on-the-job, paid Secondary School Apprenticeship (SSA) training through public colleges and private training providers
"Students can actually find an apprenticeship in high school and work full-time in apprenticeship credits while getting high school credits," Herman said of SSA. "We're very strong on promoting the trades in the school system."
Export terminal developers are also taking the initiative to entice British Columbians to careers in LNG. In one case, BG Group and Pacific Northwest LNG are supporting the Coastal Pathways Partnership at Northwest Community College in Prince Rupert, B.C. The partnership provides trades training for students in the province's Northern Coastal region, the area in which six of the terminals would be located (Woodfibre would be built in southern British Columbia). Also, BG Group is sponsoring a $5 million, 5-year partnership with the Canadian Youth Business Foundation (CYBF) that will support skills development and start-up funding for young entrepreneurs in the vicinity of its proposed Prince Rupert LNG Project site.
"We foresee industrial growth creating significant opportunities for the western Canada workforce," remarked Chris Finlayson, BG Group chief executive, in a Nov. 6, 2013, CYBF press release announcing the partnership. "Our relationship with the Canadian Youth Business Foundation represents an investment in the future – the young entrepreneurs who receive start-up funding today may well be serving a vibrant LNG sector tomorrow."
Matthew V. Veazey has written about the upstream and downstream O&G sectors for more than a decade. Email Matthew at mveazey@downstreamtoday.com. Twitter: @Matthew_Veazey