Industry Leaders Offer Predictions for 2014
by Matthew V. Veazey
|
DownstreamToday Staff
|
Tuesday, December 31, 2013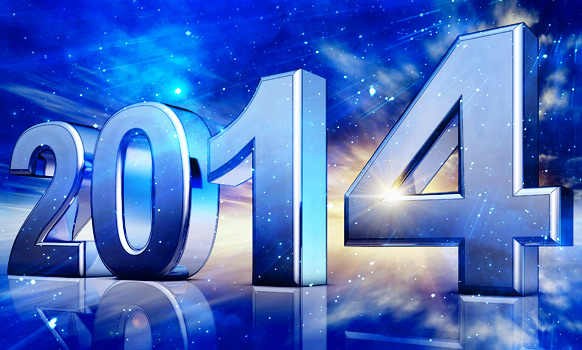 What do these six US oil and gas industry leaders see in their proverbial crystal balls for 2014?
Which federal law affecting refiners is due for major revamp or outright repeal in 2014? Will a segment of the oil and gas industry that is poised to spend an estimated quarter of a trillion dollars on new infrastructure finally find the right mix of legislative and regulatory certainty next year to advance these investments? What might the coming year hold in regard to pipeline safety?
DownstreamToday recently surveyed a panel of leaders in the U.S. refining and petrochemicals, gas processing, pipeline and liquefied natural gas (LNG) sectors for their predictions about key issues affecting the members of their respective organizations. Read on for their answers to the above question as well as other visions that they see in their proverbial crystal balls for 2014.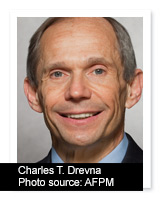 Charles T. Drevna, President, American Fuel & Petrochemical Manufacturers (AFPM)
This past year proved to be a watershed moment for the Renewable Fuel Standard (RFS) which was recognized as obsolete by a growing number of concerned organizations and policymakers. As we move into 2014, I believe there is strong bipartisan support for rectifying a law that is so fundamentally flawed that the only solution is to go back to the drawing board. Comprehensive reform, if not full repeal, would provide necessary relief from a set of mandates that place consumers at risk of high food and fuel costs, engine damage and environmental harm.
With the clock ticking down to 2016, AFPM is also bracing for a potential regulatory blitz as the president abandons his promise of an all-of-the-above energy strategy and the administration rushes to implement an anti-fossil fuel agenda that will put the United States at a competitive global disadvantage. One fall-out could well be the nation's burgeoning manufacturing renaissance now taking hold as a result of the recent shale gas boom that is feeding affordable and abundant raw materials to petrochemicals manufacturers which in turn, produce feedstock used to make thousands of consumer goods.
While more than $100 billion dollars in new manufacturing infrastructure has been announced to date, those investments could easily be halted if an onerous regulatory environment proves too costly.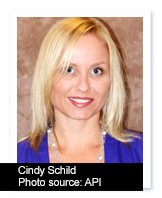 Cindy Schild, Senior Downstream Manager, American Petroleum Institute (API)
API will engage its 20 million and growing grassroots network during the coming election year on our key priorities. These include repealing the Renewable Fuel Standard (RFS) and defending fuel choices for consumers, protecting investment in energy development in America, approving the Keystone XL pipeline and creating more jobs. 2014 presents an unprecedented opportunity for fueling America's future, and we are in the midst of a game changing point in U.S. history. Our future success depends on the choices we make today, which can mean the difference between more jobs and investment in the United States or less, increasing or decreasing imports, and making the U.S. more or less energy secure.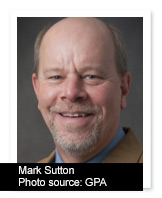 Mark Sutton, President and CEO, Gas Processors Association (GPA)
This is truly an exciting time to be in the midstream industry. The U.S. oil and gas industry is in the midst of a renaissance, which has been fueled mainly by the development of shale gas resources. A recent study by ICF International indicated that over the next 25 years, in excess of $251 billion will be required to build the needed midstream infrastructure. We have a prime opportunity to impact this country's energy independence, along with creating value and jobs, which I have not seen in my 30-year career.
With that said, there are still considerable challenges the industry faces in taking advantage of this golden opportunity. Legislative and regulatory certainty for our industry to build this much needed infrastructure is still a long way from what we experience today. Midstream companies need to have the infrastructure permitting processes expedited, cross-jurisdictional issues between permitting agencies resolved, and all the involved parties need to understand the huge benefits this opportunity offers each and every one of us. The midstream [sector's] future is burning bright, and our industry and our association are looking forward to some very exciting times.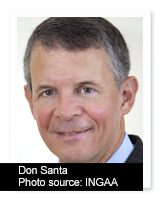 Don Santa, President and CEO, Interstate Natural Gas Association of America (INGAA)
Despite the partisan gridlock on Capitol Hill, there's now a widespread recognition of the significance of the shale revolution and the benefits it has created for the economy and energy security. As a result, I think we could see Congressional interest in finding ways to facilitate development of the nation's pipeline infrastructure, which links supply to consumers, and ultimately makes the shale revolution possible.
Next year, INGAA expects quite a bit of work on pipeline safety initiatives. The Department of Transportation's Pipeline and Hazardous Materials Safety Administration (PHMSA) will work to implement the 2011 Pipeline Safety Act, and we expect to see a major proposed rulemaking next year. Congress, meanwhile, will hold oversight hearings on PHMSA's progress and begin looking ahead to the act's reauthorization, slated for 2015.
At the Federal Energy Regulatory Commission (FERC), we expect further efforts to increase coordination between the natural gas and electricity industries. We will also be encouraging FERC and states to seek ways to promote development of new pipeline infrastructure to feed growing electric-generation markets and ensure electric reliability. FERC also will continue to review the many applications being filed to expand the nation's natural gas pipeline capacity to accommodate new shale supplies and growing markets.
Cybersecurity remains a key issue for INGAA in 2014, as does working with the Environmental Protection Agency on environmental issues, such as methane and other air emissions.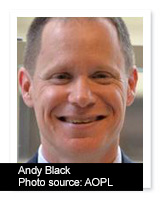 Andy Black, President and CEO, Association of Oil Pipe Lines (AOPL)
2014 promises to be another exciting year for midstream infrastructure, especially pipelines.
We are coming off a year where capital spending for oil and product pipelines and pump stations in the United States was estimated to be $23 billion, up from only $4 billion the previous year. We have new projects, conversions, reversals and expansions from south Texas to North Dakota, all racing to take advantage of our current energy production renaissance. Pipelines are the safest and most affordable way to ship that product to market, meaning the need for pipeline infrastructure will continue to grow.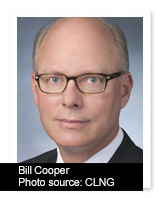 Bill Cooper, President, Center for Liquefied Natural Gas (CLNG)
2014 is a crucial year for the LNG industry. By moving swiftly and soon, regulatory agencies will enable the energy industry and the nation to realize many global opportunities that will strengthen our economy. The U.S. Department of Energy (DOE) permitting process will be critical to not only capitalizing on these opportunities, but staying in step with the Natural Gas Act and its own rules and regulations. Applicants deserve regulatory certainty and reasonable timing, and the DOE should deliver. In addition, 2014 will also likely see increasing focus with the process at FERC.
Matthew V. Veazey has written about the upstream and downstream O&G sectors for more than a decade. Email Matthew at mveazey@downstreamtoday.com. Twitter: @Matthew_Veazey