MOL Defends Against Looming HR Challenges with 'Full-Court Press'
by Matthew V. Veazey
|
DownstreamToday Staff
|
Tuesday, February 19, 2013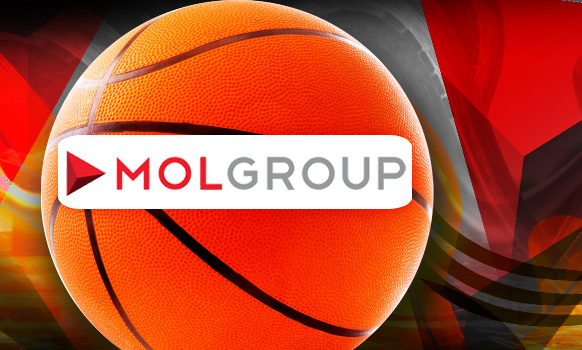 Hungary-based MOL Group is using a basketball defensive strategy in its downstream training and recruitment playbook.
In basketball parlance, the term "full-court press" refers to an aggressive and comprehensive style of playing defense. One of the leading oil and gas companies in Central Europe is using that strategy in its downstream training and recruitment playbook.
DownstreamToday recently spoke with Róbert Mwasaru, head of downstream planning and optimization with MOL Group, to discuss the Hungary-based company's approach to enticing younger generations representing diverse cultural backgrounds to consider downstream oil and gas careers.
MOL operates five refineries and two petrochemical plants in Hungary, Slovakia, Croatia and Italy. In addition, it owns more than 1,700 fuel retail outlets in 11 countries throughout Central and Southeastern Europe and operates a high-pressure natural gas pipeline system in Hungary. Mwasaru holds an M.B.A. and led revenue management and network planning for Hungary's national airline before joining MOL in 2007. In his current role, he oversees rolling planning and long-term planning of MOL's entire downstream value chain and leads the company's performance monitoring activities.
MOL's efforts to attract young people to potential downstream oil and gas careers span age groups and levels of educational attainment. The company cultivates up-and-coming talent via three programs: the "Freshhh" international industrial competition for college and university students, the similar "Junior Freshhh" competition for students in secondary schools and the "Growww" entry-level employment program for recent graduates. In all three programs, MOL seeks to capture the attention of a broad segment of its potential future workforce that might otherwise dismiss the downstream as a source of careers for a bygone era.
Below is a transcript of Mwasaru's interview with DownstreamToday about MOL Group's "full-court press" strategy of preparing for its workforce needs in the decades to come.
DST: If you had to describe today's downstream human resources (HR) opportunities and challenges in one word, what would it be and why?
RM: Imbalance! That is not much of a surprise considering the tectonic movements in the global downstream industry driven by capacity reallocation from developed to developing countries. Regions which heavily invest into downstream assets are in parallel building up their local skill base. Developing the "software", however, consumes more time than commissioning the hardware. The flow of senior experts towards these countries is a logical consequence. In the developed countries, on the other hand, we often hear the phrase "sunset industry" in discussions on oil downstream. Without judging the statement itself, it is unavoidable to face … the HR consequences. The industry is less attractive for the next generations when it comes to selecting a career path. All in all I assume for all downstream companies the challenge is the same: constantly maintaining the ideal age profile: balancing the seniors and the next generation.
DST: MOL Group is applying a "full-court press" human resources approach. How does this strategy differ from what other oil and gas companies are doing to recruit and develop downstream talent?
RM: Being the most influential company in three countries in Central and Eastern Europe (Hungary, Slovakia, Croatia), we have the opportunity and the obligation to constantly interact with all ladders of the education system and the labor market. To build a sustainable human capital base for the industry, our actions are planned with a 10- to 20-plus years outlook.
DST: What types of downstream jobs are expected to be in greatest demand in Central Europe? What factors are contributing to these opportunities?
RM: In the region -- just as in most of Europe -- the coming 10 years of downstream will most likely be characterized by cost competition and "asset light" strategies. For this, engineering skills enabling lean operation (less energy, less assets, less people, more automation) will be much looked after. In parallel, the overcapacity is increasing the relevance of trading. Building these skills will be essential for releasing surplus production or managing alternative supply options.
DST: MOL operates in a culturally diverse region under a variety of brands. Despite these differences, what are the cornerstones of MOL's "full-court press" approach to training and recruitment that are evident wherever MOL operates?
RM: MOL Group has recently been reorganized. The company is currently governed in a structure where Headquarters activities are clearly separated from the "Flagship" entities which operate under four different brand names -- MOL, Slovnaft, INA, IES -- and manage their respective markets, countries and subsidiaries. One benefit of the new structure is a coherent talent management framework with three distinctive stages. Our programs, which target different age groups still in the education system, have uniform methodology and in most of the cases are governed by the Headquarters. The intention here is pooling the best talents in the region and enforcing MOL Group's international identity. In the next phase career management and training programs for our employees are managed locally by the Flagship companies. For the top performers the opportunity opens for international rotation and education, which again are being organized and managed by the Headquarters.
DST: Mindful of the various cultural and brand differences targeted at different markets, what are some ways in which MOL has had to modify its downstream training and recruitment for different localities?
RM: In downstream, technologies and standards are the same everywhere so the training programs for "hard skills" have to be the same all around the Group. As for the "soft skills" we have to adapt to local needs due to inherent cultural differences and also because the Flagship companies are either in different stages of maturity or have different position in the local economies.
DST: What do you consider the greatest accomplishments of the "full-court press" to date?
RM: Due to our huge efforts we are making remarkable headway in channeling top students to engineering curriculums and to MOL Group. We started the Growww program (traineeship for young graduates) in 2007 with approximately 1,000 applicants. By 2012 we had more than 8,000 applicants. Our online simulation game Freshhh attracted approximately 700 teams in 2012. Contenders came from approximately 70 different countries on four continents. We are convinced that our reach to young generations builds a sustainable human capital pool for the future in spite of the increasing "brain drain" coming from developing countries.
DST: What are the most noteworthy challenges and opportunities on the horizon?
RM: Transportation -- the primary consumer of downstream products globally -- is going through a revolution. Fueled by demography and economic growth, developing countries will consume more whilst developed nations are set for a consumption decline. Alternative drive trains, alternative fuel sources, alternative transportation means, stringent energy policy measures could have (in fact they are already making) a striking impact on the demand for classic fossil fuels. I expect significant technological breakthroughs on all the mentioned fields which on their own pose risks to traditional oil downstream. On the other hand, I am confident that only the very same downstream or more broadly energy companies have the human and financial capital to enable such technological breakthroughs. Downstream companies may have to change their core technologies and also reshuffle the geographical location of their assets but will live on and will keep fueling the transportation!
All images courtesy of MOL Group
Matthew V. Veazey has written about the upstream and downstream O&G sectors for more than a decade. Email Matthew at mveazey@downstreamtoday.com. Twitter: @Matthew_Veazey