Legislation Would Change How EPA Sets 'Phantom Fuel' Volumes
by Matthew V. Veazey
|
DownstreamToday Staff
|
Monday, February 11, 2013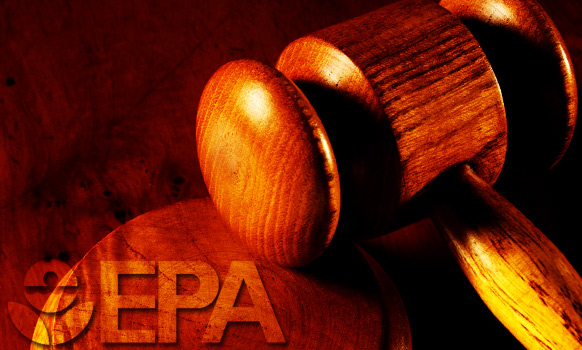 RFS opponent sees it as a step in the right direction. Prominent ethanol supporter calls it an RFS end run.
U.S. Reps. Gregg Harper (R-Mich.) and Jim Matheson (D-Utah) introduced a bill Feb. 6 requiring the U.S. Environmental Protection Agency (EPA) to set the Renewable Fuel Standard (RFS) cellulosic biofuel mandate based on actual production rather than EPA projections.
"This legislation simply requires the EPA to rely on actual industry production instead of bureaucratic predictions," according to a statement by Harper and Matheson about H.R. 550.
"This is a common sense bill that requires the EPA to take into account actual production numbers and protects business and consumers from unrealistic goals resulting in higher costs," noted Matheson.
Under the Clean Air Act, the EPA specifies a certain volume of cellulosic biofuels each year that it requires refiners to blend into gasoline based on "the projected volume available." Volumes of cellulosic biofuel that would enable refiners to meet the EPA threshold under the RFS -- 8.65 million gallons for 2012 and a proposed 14 million gallons for 2013 -- are not commercially available. As a result, the EPA has required refiners to buy credits to comply with the cellulosic mandate or face fines for noncompliance.
"Requiring industry to use millions of gallons of a substance that does not exist and in turn fining them for noncompliance is irrational and unfair," said Sen. Mike Crapo (R-Idaho).
Crapo and Sens. Jeff Flake (R-Ariz.) and David Vitter (R-La.) introduced companion legislation, the Phantom Fuel Reform Act (S. 251), in the Senate Thursday.
"The agency's current method for calculating these fuel standards leaves America's energy suppliers with two options: pay government penalties or buy government credits," stated Harper. "Either way, the cost is likely passed through to consumers who are already paying high gas prices."
American Fuel & Petrochemical Manufacturers (AFPM) called the effort to modify the RFS legislatively a "welcome common sense approach."
"EPA's actions make clear that only legislative remedies will constrain the Agency's haphazard and irresponsible implementation of this unworkable mandate," said AFPM President Charles T. Drevna. "The bill highlights and would solve just one of the many inherent problems with the RFS, and magnifies the need for Congress to repeal an unnecessary and costly law."
The leader of a key pro-ethanol organization took aim at efforts to modify the RFS.
"This is bad policy, plain and simple," stated Tom Buis, CEO of Growth Energy. "This is nothing more than a well-disguised end run around the RFS, attempting to eliminate the use of biofuels in the commercial marketplace. While supporters claim that this is fair and sensible legislation, all it is actually nothing but pandering to the wishes of the oil industry."
You can track the progress of H.R. 550 and S. 251 here.
Matthew V. Veazey has written about the upstream and downstream O&G sectors for more than a decade. Email Matthew at mveazey@downstreamtoday.com. Twitter: @Matthew_Veazey