EPA, Biofuels Groups Eye 'Next Steps' Following Court Decision
by Matthew V. Veazey
|
DownstreamToday Staff
|
Tuesday, January 29, 2013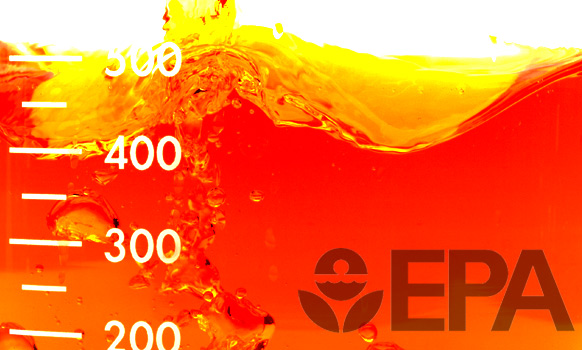 The United States Court of Appeals for the District of Columbia Circuit last week threw out the EPA's 2012 cellulosic biofuel mandate.
The United States Court of Appeals for the District of Columbia Circuit on Friday vacated the U.S. Environmental Protection Agency's (EPA's) 2012 mandate for refiners to use cellulosic biofuel.
"We are glad the court has put a stop to EPA's pattern of setting impossible mandates for a biofuel that does not even exist," commented Bob Greco, Group Downstream Director for the American Petroleum Institute (API), in a written statement. "This absurd mandate acts as a stealth tax on gasoline with no environmental benefit that could have ultimately burdened consumers."
API had petitioned the court to review EPA's January 2012 Renewable Fuels Standard (RFS) final rule, which projected that 8.65 million gallons of cellulosic biofuel would be produced in 2012. Under the Clean Air Act, the EPA must mandate a certain volume of cellulosic biofuels each year that refiners must blend into gasoline based on "the projected volume available."
API pointed out EPA's own data show that no commercial supply of cellulosic biofuel was available. The organization has recommended that EPA base its mandated volumes for a given year on at least two months of actual cellulosic biofuel production from the preceding year. API argues such an approach would more realistically gauge potential future production.
"This decision relieves refiners of complying with the unachievable 2012 mandate and forces EPA to adopt a more realistic approach for setting future cellulosic biofuel mandates," stated Greco. "The court has provided yet another confirmation that EPA's renewable fuels program is unworkable and must be scrapped."
In its unanimous decision throwing out the cellulosic biofuel mandate, the D.C. Circuit Court of Appeals noted the EPA exhibited "an unreasonable exercise of agency discretion." However, the three-judge panel did not accept all of API's arguments. For instance, the court rejected API's argument that EPA had to follow the U.S. Energy Information Administration's cellulosic biofuel volume projections in setting its own. Also, it rejected API's argument that EPA was not entitled to consider information from cellulosic biofuel producers in setting its projection.
Nevertheless, Friday's decision relieves refiners and importers of gasoline and diesel to pay more than $8 million for credits to cover the 2012 mandate of 8.65 million gallons of nonexistent biofuels, API stated.
The downstream oil and gas-focused association American Fuel & Petrochemical Manufacturers (AFPM) stated the decision questions the EPA's motives.
"The Court's decision provides welcome relief and puts EPA on notice that it must act as a neutral arbiter rather than a promoter of cellulosic fuel," remarked Charles T. Drevna, AFPM's president.
"Instead of facing the reality of zero cellulosic biofuel production under the Renewable Fuels Standards (RFS), EPA wrongly relied upon an inflated production capacity predicted by cellulosic biofuel producers," added Drevna. "This resulted in a cellulosic mandate that was impossible to meet and left refiners having to purchase waiver credits that act as a hidden tax on transportation fuels."
Drevna also said the ruling is particularly welcome given AFPM's pending petition for a waiver of the 2012 cellulosic mandate. AFPM bases its challenge to the 2012 mandate on an inadequate domestic supply of the biofuel.
"AFPM will continue to challenge what we believe to be arbitrary decisions by EPA and in fact, will move forward with litigation challenging the agency's denial of our 2011 cellulosic biofuels waiver request," Drevna said.
A coalition of six biofuel organizations did not see the D.C. Circuit's ruling as a total setback.
"[A]lthough we disagree with the court's decision vacating the 2012 cellulosic volumes, today's decision once again rejects broad-brushed attempts to effectively roll back the federal Renewable Fuel Standard," according to a joint statement by the Advanced Biofuels Association (ABFA), Advanced Ethanol Council (AEC), American Coalition for Ethanol (ACE), Biotechnology Industry Organization (BIO), Growth Energy and Renewable Fuels Association (RFA).
The biofuel lobbying groups also stated the decision allows EPA to reinstate the volumes that it had established as long as the information available at the time would support the agency's conclusion that those volumes were reasonably achievable.
"The court's decision does not now require, or permit, EPA to set volumes based on hindsight," the groups noted.
ABFA, AEC, ACE, BIO, Growth Energy and RFA said they are "reviewing the court's decision and assessing next steps in the matter."
"EPA is reviewing the decision and will determine next steps," the agency said in an email to DownstreamToday.
Matthew V. Veazey has written about the upstream and downstream O&G sectors for more than a decade. Email Matthew at mveazey@downstreamtoday.com. Twitter: @Matthew_Veazey