Europe's Downstream Leaders Shine Light on Weathering 'Perfect Storm'
by Matthew V. Veazey
|
DownstreamToday Staff
|
Monday, November 12, 2012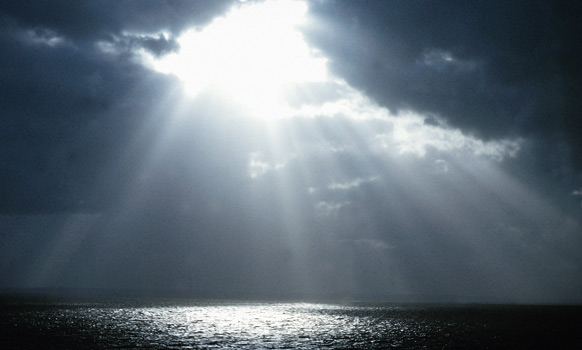 Scores of executives and senior technical personnel participated in illuminating albeit earnest discussions about the state of Europe's troubled downstream sector.
During much of GDS International's Next Generation Downstream Summit Europe last week, howling winds beneath gray skies buffeted the exterior of Turnberry Resort on Scotland's southwestern coastline. Inside the luxurious venue for the Nov. 5-7 event, however, scores of executives and senior technical personnel participated in illuminating albeit earnest discussions about the state of Europe's troubled downstream sector.
More than 60 delegates and sponsoring solution providers shared strategies for weathering a proverbial perfect storm of European Union regulations governing land use, emissions, fuel quality and renewables coupled with market pressures to shed excess refining capacity.
"I just think it's been the best opportunity to get the grown-ups of the downstream market together at a serious point in the market history," said Joe Thompson, head of Downstream Europe with GDS. Thompson said the event helps executives and senior technical personnel to "consolidate a lot of travel and time" and focus on finding ways to improve how they operate their businesses.
Two of these "grown-ups" from operating companies told DownstreamToday that they welcomed the timeliness and relevance of the information provided in various workshops and meetings throughout the summit. DownstreamToday was the exclusive media partner for the event.
Herman Van Roost, general manager for the Middle East and North Africa with Total Petrochemicals' Base Chemicals unit, praised the "high density of learning" that is packed into the event.
"Even companies that you think to know appear to be evolving rapidly and developing solutions in their domain which are beyond expectations," said Van Roost.
The general manager of Total and Lukoil's joint venture Zeeland Refinery complimented GDS for putting together a summit with "great discussions," which she considers valuable and highly relevant to what she deals with on the job every day.
"I think it's a very, very professionally organized event," said Nathalie De Muynck of the Netherlands refinery.
De Muynck said the summit's frank discussions regarding how downstream players are trying to influence European legislation so that refiners can get "a fair chance" were on point. In addition, she said that learning how her peers are developing arguments on the industry's behalf were particularly enriching for her professionally.
"That's something I can take back to the authorities in my company," De Muynck said. "It's an excellent format in my opinion, both for the sponsors/solution providers and the delegates," said Chris Hunt, director general of the U.K. Petroleum Industry Association (UKPIA).
Hunt, who also served as analyst partner and master of ceremonies, explained the summit is configured to keep participants engaged as they alternate between workshops and meetings.
"It gives the delegates a variety so they're not locked into eight hours of presentations [a day]," added Hunt.
Moreover, the UKPIA chief said that targeting the event to an upper-level managerial and technical audience allows for a more direct method for downstream operating and service companies to strike agreements. Also, he said the fact the GDS pays for travel and accommodations to a five-star venue relieves the pressure on delegates to budget for or obtain approval to attend the event.
"I know there's a huge amount of business done," said Hunt. "I think the whole package for me is probably the best out there right now of all the conference summit formats."
Martin Hunter, M-I SWACO's global business development manager, echoes Hunt's sentiments regarding the access to key downstream decision-makers that the summit provides.
"From my perspective the conference format that's offered by GDS in the NG Downstream Summit is perfect for us to promote to the people that matter in the industry," Hunter said. "It has given us quicker access than flying five people around the world from country to country to meet the very same people…We've been able to get into the networks from the top down rather as opposed to working our way from bottom up. It's much faster approach."
"For me to meet executives at this level across Europe would normally take a long time to do so," commented Lee Smith, president of process optimization specialist Flogistics. "This format really accelerates that process."
An executive with summit award winner Hydratight complimented GDS on making an already highly regarded summit even better.
"The workshops in 2012 in Turnberry were even more relevant than those in 2011 [at the inaugural NG Downstream Summit Europe in Bremen, Germany]," said Alain Wald, Hydratight's managing director for Europe, Middle East, Africa and India.
Ben Williams, GDS's director of Downstream Europe, remarked that Statoil, Total and other operators commented that "it's the best oil and gas event they've been to." Moreover, he said that solution providers Invensys, M-I SWACO, Emerson Process Management, Scopus and ABB echoed the operators' sentiments.
Williams also said that 95 percent of the sponsors have re-booked for the next event and that ABB has already agreed to take the top-level "Platinum" sponsorship when the NG Downstream Summit Europe re-convenes Oct. 14-16, 2013, at the Melia Milano hotel in Milan, Italy.
"Next year's just going to be bigger and better, the more targeted, the more specific to the needs of the operator," concluded Williams.
To see photos from last week's summit, visit DownstreamToday's Facebook page.
Click here for more details on becoming a delegate or sponsor at the NG Downstream Summit Europe 2013.
Matthew V. Veazey has written about the upstream and downstream O&G sectors for more than a decade. Email Matthew at mveazey@downstreamtoday.com. Twitter: @MatthewVVeazey