Bipartisan Bill Aims to Police RIN Program
by Matthew V. Veazey
|
DownstreamToday Staff
|
Friday, September 21, 2012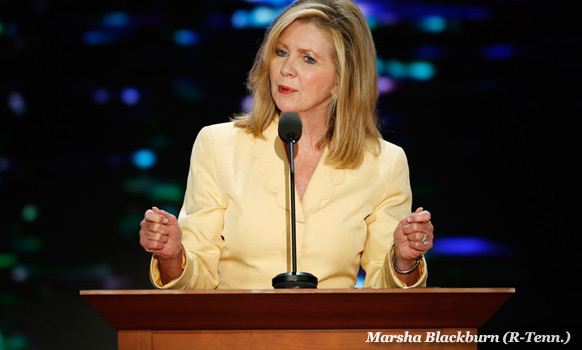 Newly introduced legislation would require the EPA to certify that renewable fuel serial numbers are valid and authentic before they are traded on the market.
Seeking to combat what they say is "rampant fraud" in a system for fuel producers and refiners to comply with the federal Renewable Fuels Standard (RFS), U.S. Reps. Pete Olson (R-Texas) and Marsha Blackburn (R-Tenn.) on Thursday introduced legislation that would require the U.S. Environmental Protection Agency (EPA) to certify that Renewable Identification Numbers (RINs) are valid and authentic before they are traded on the market.
Democrats Gene Green of Texas and Jim Matheson of Utah are also co-sponsors of H.R. 6444, the "Stop RIN Fraud Act of 2012." (You can search for the bill text here.)
"I oppose the RFS and support its repeal, but while it is in place, we should make it free of fraud," said Olson in a press release. "This legislation will ensure that EPA polices the program by certifying the validity and authenticity of RINs before they are traded on the market. EPA should not be turning a blind eye to the problem of fraud in the RIN program."
Under the RFS, refiners and importers of gasoline and diesel must blend at least 36 billion gallons of renewable fuel into their petroleum stocks annually by 2022. Renewable fuel producers and importers generate and assign 38-digit RINs for each gallon of biofuel produced. The "obligated parties" -- refiners and importers of gasoline and diesel -- each year must collect and submit to the EPA a sufficient number of RINs to demonstrate their RFS compliance.
According to American Fuel & Petrochemical Manufacturers (AFPM), the EPA has discovered 140 million fraudulent biomass-based diesel RINs; this figure equates to more than 6 percent of the market for biodiesel RINs. EPA subsequently discovered the credits were not valid and that the obligated parties had been victims of fraudulent biodiesel producers.
Although the refiners unknowingly bought the bogus RINs in good faith from EPA-registered producers on an EPA-administered website, the regulator issued notices of violations (NOVs) to the refiners and levied monetary fines. In addition, the refiners were forced to replace the invalid RINs through a massive repurchase mandate that AFPM estimates cost refiners an extra $200 million.
"I have seen firsthand through our oversight investigation into the RIN program that it has been ripe for fraudulent activity since its inception," stated Blackburn.
"Bad actors have taken advantage of weakness in the EPA's lack of oversight by generating and selling more than 140 million fraudulent RINs. This legislation will finally help ensure that the EPA or accredited third parties have systems in place that can verify RINs without placing the full oversight burden on refiners and importers."
"The commonsense approach embedded in the legislation would protect the innocent victims of fraud and aid in the restoration of confidence in the renewable fuels market," AFPM President Charles T. Drevna stated in a letter to the co-sponsors expressing his organization's support for the bill.
The legislation "would force EPA to establish a process for certifying RINs that would be valid for purposes of complying with the RFS," Drevna continued. "This logical solution would not absolve the industry of its responsibility to exercise due diligence or place unwarranted burdens on EPA, but would finally provide a fair solution."
The American Petroleum Institute (API) also supports the bipartisan legislation.
"This is a problem EPA could have, and should have, resolved by now," noted Jack Gerard, API's President and CEO. "EPA's failure to act quickly could raise the cost of making fuels in the United States, and it's time for Congress to provide a solution."
Ben Evans, spokesman for the National Biodiesel Board (NBB), told DownstreamToday the consensus from a House Energy and Commerce Committee hearing this past July was that stakeholders should continue to develop "practical, private-sector solutions" to the RIN fraud matter while working with EPA to update the regulation as quickly as possible.
"Clearly, legislation will not be quick and will only drag out this situation further," Evans said.
In addition, Evans said the NBB believes the bill could create new potential for fraud by removing all responsibility for due diligence from petroleum refiners to verify RINs.
"For these reasons, we are opposed to this bill, and we urge all stakeholders to remain committed to the EPA discussions that have been taking place for months," Evans concluded. "The EPA already has said it is working on an expedited basis to propose an updated rule by year's and, and we fully support that effort."
Matthew V. Veazey has written about the upstream and downstream O&G sectors for more than a decade. Email Matthew at mveazey@downstreamtoday.com. Twitter: @MatthewVVeazey