Federal Appeals Court Rejects E15 Challenges
by Matthew V. Veazey
|
DownstreamToday Staff
|
Friday, August 17, 2012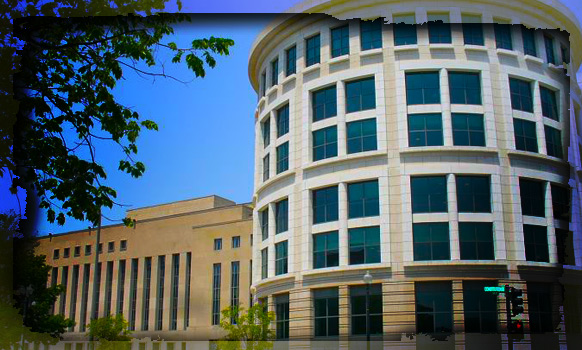 The 2-1 decision clears the way for E15 to be sold for model year 2001 and newer light-duty vehicles and all flex fuel vehicles.
In a 2-1 decision, the U.S. Court of Appeals for the District of Columbia threw out multiple legal challenges to a pair of U.S. Environmental Protection Agency (EPA) decisions allowing the introduction of E15: 15 percent ethanol blended with 85 percent gasoline. The court's dismissal of the petitions clears the way for E15 to be sold for model year 2001 and newer light-duty vehicles and all flex fuel vehicles.
"Today's decision is an important step forward in the nation's quest to diversify our nation's fuel supply," said Renewable Fuels Association (RFA) President and CEO Bob Dinneen in a written statement.
Groups challenging the EPA actions included American Fuel & Petrochemical Manufacturers (AFPM), American Petroleum Institute (API), American Meat Institute, National Pork Producers Council, National Turkey Federation, Alliance of Automobile Manufacturers, National Marine Manufacturers Association and Outdoor Power Equipment Institute.
AFPM expressed disappointment with the court's split decision.
"The court's ruling upholds EPA's irresponsible decision that puts consumers at risk," AFPM President Charles T. Drevna stated.
AFPM and its fellow petitioners had asked the court to review two EPA decisions waiving prohibitions against using E15 under the Clean Air Act. The decisions, one in early 2010 and the other in 2011, authorize the use of E15 ethanol fuel for model year 2001 and newer light-duty vehicles and all flex fuel vehicles. Refiners, automakers, fuel retailers and others have expressed concerns about the use of E15. They argue that the higher percentage of moisture-attracting alcohol in the fuel could lead to corrosion of automobile engines as well as fuel dispensing and storage equipment.
"AFPM members want to ensure that all fuels sold into commerce are safe for consumers, effective and reliable, but today's decision confounds our ability to do so," said Drevna. He said that vehicle testing has confirmed that E15 damages certain engines, and he noted that vehicle manufacturers have even included warnings on gas caps that E15 could void vehicle warranties.
AFPM also pointed out that the court dismissed the challenge based on procedural grounds rather than on its merits. The court found that none of the petitioners had standing to bring the action and subsequently dismissed all petitions for lack of jurisdiction. It concluded that the petitioners' arguments did not meet the legal-standing doctrine, which requires petitioners to show that they suffered injury linked to the E15 decisions. Moreover, the doctrine requires petitioners to show that a favorable court ruling would rectify that injury.
A top API official questioned the basis for the dismissal.
"It is astounding that the court does not accept that refiners, who must comply with the ethanol mandate, have standing to bring this case," commented Bob Greco, director of API's downstream division.
"Today's court decision is a big loss for consumers, for safety and for our environment," added Greco. "EPA approved E15 before vehicle testing was complete, and we now know that the fuel may cause significant mechanical problems in millions of cars on the road today."
API has sponsored research concluding that much of the retail station equipment in the United States is incompatible with E15. Other API-supported studies urging the EPA to exercise caution with E15 cite a higher risk of engine damage in millions of vehicles from the blended fuel.
In a July 2011 letter to EPA Administrator Lisa Jackson, Congressman James Sensenbrenner (R-Wis.) also presented statements from automakers confirming that view that E15 would adversely affect engine performance, vehicle warranties and fuel economy.
"This decision will harm every American who owns a car, truck or small engine equipment," remarked Drevna.
Growth Energy, an ethanol industry group that sought the E15 waivers, put a more positive spin on the court's decision and how it will affect American consumers.
"Today the U.S. Court of Appeals appropriately rejected multiple legal challenges to the introduction of E15 into the commercial marketplace," Growth Energy CEO Tom Buis said in a written statement. "This decision is a win-win for both the American consumer and our nation."
"Adding an E15 option alongside E10 and higher ethanol blends allows consumers to make the fuel decisions that work best for them and their vehicle," said RFA's Dineen, who praised the decision as a victory for consumers, job seekers and innovators.
"Allowing for additional ethanol use will help lower prices at the pump, create domestic jobs, and accelerate the commercialization of new biofuel technologies," noted Dineen. AFPM said that it will review the decision to determine potential next steps.
You can review the court's decision here.
Matthew V. Veazey has written about the upstream and downstream O&G sectors for more than a decade. Email Matthew at mveazey@downstreamtoday.com. Twitter: @MatthewVVeazey