Many US Voters Fear 'Foreign Oil,' But Should They?
by Matthew V. Veazey
|
Rigzone Staff
|
Friday, July 20, 2012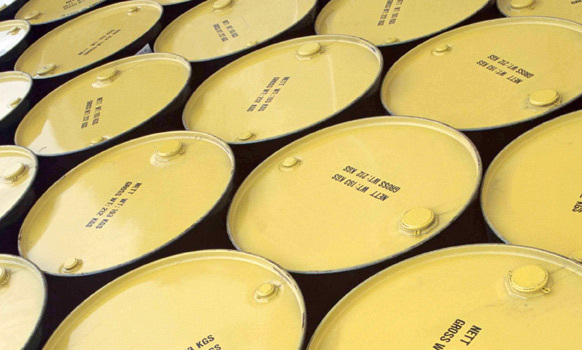 Despite the changing U.S. oil import picture, "foreign oil" appears to be a lingering concern for Americans.
As the findings of a recent Rasmussen Reports survey of likely voters indicate, energy policy is among the Top 10 issues for the U.S. electorate.
Recognizing the issue's appeal to voters, political candidates and elected officials of various persuasions regularly tout their policy ideas for the country to achieve "energy security" and/or "energy independence." The two terms are not synonymous.
"Energy independence" corresponds to a country being self-sufficient in terms of supplying its own oil, natural gas, coal and other fuels for transportation and electricity. "Energy security," meanwhile, refers to its having reliable and affordable access to vital energy sources – whether they are produced domestically or abroad -- to meet its needs.
The central argument for those espousing energy independence is often that the United States needs to end its reliance on "foreign oil." As figures from the U.S. Department of Energy's Energy Information Administration (EIA) show, the volume of U.S. oil imports actually has been declining since peaking in 2005. Frequently cited reasons for the decrease include lower demand during the economic downturn, changing consumer behavior and increasing domestic production. The latter factor is expected to remain on an upward path. In January of this year, EIA projected that domestic oil production will increase by 20 percent by the year 2020. Moreover, EIA forecasted that the United States will become an overall net exporter of natural gas the following year.
Despite the changing U.S. oil import picture, "foreign oil" appears to be a lingering concern for Americans.
Fear of 'Foreign Oil'
In the fall of 2011, the University of Texas at Austin's McCombs School of Business released the findings of its inaugural Energy Poll that examines consumer attitudes and perspectives on energy issues. The results of the poll, conducted by the business school's Energy Management and Innovation Center (EMIC), concluded that a clear majority (84 percent) of the 3,400-plus American consumers surveyed were worried about U.S. consumption of "foreign oil." A subsequent survey of 2,371 individuals this past spring found overall support for political candidates in favor of measures aimed at producing energy from domestic sources such as natural gas and renewables.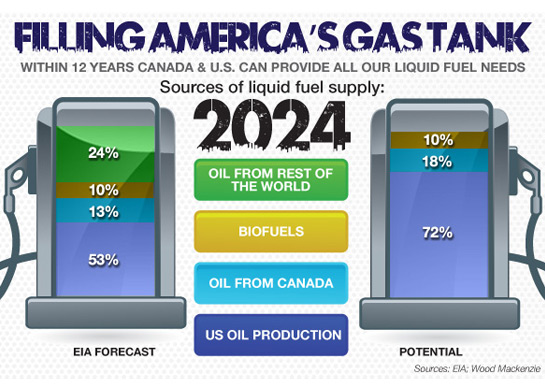 "People indicated their top concern was dependence on foreign oil," said Tanya Andrien, EMIC's associate director, adding that the sentiment appears to be stronger among respondents who tend to participate in elections.
"People who actually vote most or all of the time showed a greater concern [52 percent very concerned] for this than people who don't [36 percent very concerned], which is significant at 99 percent confidence level," Andrien said.
Is Energy-Independence Possible or Even Desirable?
Although the U.S. has made progress in producing more of its oil and gas at home, a national security expert with The Independent Institute maintains that growing domestic oil production likely will not totally wean the United States off much-maligned "foreign oil" in the foreseeable future.
"The U.S. is most dependent on foreign sources of oil for vehicle transportation, but even that is being reduced by new technology to exploit oil in the U.S.," said Ivan Eland, Senior Fellow and Director of the Center on Peace and Liberty with the Oakland, Calif.-based think tank. "Nevertheless, the U.S. will not become independent of foreign oil anytime soon."
In fact, Eland challenges claims by policymakers that U.S. energy independence would be good for American consumers. In a recent commentary, he argued that energy independence is "a canard and not even desirable."
"Politicians of both parties who endorse energy independence as a goal don't tell consumers that even in the unlikely event that they could achieve it, it would increase the price of energy greatly," said Eland, pointing out that protectionist measures inevitably increase prices for any item.
"For example, the U.S. buys some of its oil from Saudi Arabia because it is much cheaper to produce than the relatively expensive U.S. supplies. Thus, shutting off foreign oil would significantly raise the price to the consumer."
Eland also dispels the view that energy independence is essential for the United States to achieve energy security. He reasons that "huge incentives" exist for people and countries to sell oil and other commodities on the world market.
"The two main alleged threats to energy security are that the U.S. would not have enough oil to run its military or its economy [or, in the latter case, that it would be too expensive]," said Eland. "We have enough oil within the U.S. many times over to run the U.S. military, even fighting two medium-sized wars simultaneously."
Eland added the attractiveness of selling oil in an international market has even thwarted threats to energy security such cartels or embargoes.
"Because there is a worldwide market for oil and incentives to cheat on any cartel or embargo, neither have ever been successful," Eland said. "The U.S. will always be able to get oil, but sometimes the price will be elevated."
"[F]ortunately, research shows that contrary to conventional wisdom, industrial economies are resistant to oil price shocks, Eland added, pointing out the same is true for other price shocks.
"Therefore, with a working global market, energy independence is not needed for energy security."
In fact, Eland sees the U.S. energy security as "usually relatively good, especially if we rely on the market to bring us oil and not resort to armed force."
"Wars fought for oil are usually counterproductive by taking oil off the market, thus increasing the price," continued Eland.
"[P]aradoxically, the best way to secure oil is not to defend it," Eland concluded. "Let the market work. Besides, oil and other energy exports have been routed around war and even through it. So the market does work, even in the face of foreign threats to it."
Steps Toward Self-Sufficiency
"We'll never be [energy-]independent in the world economy because we're always trading with others," said Rayla Dougher, senior economic advisor of media relations with the American Petroleum Institute (API). However, she pointed out that U.S. public policy initiatives such as increasing access to onshore and offshore oil and gas resources and granting full approval to TransCanada's Keystone XL oil pipeline project would bring the country "a very long way toward self-sufficiency, a much more stable oil market, more jobs and more government revenue."
Dougher said that federal permitting delays have been particularly frustrating for exploration and production companies. Onshore, specifically on federal lands in the West, Dougher said that leasing and permitting have fallen dramatically. She pointed out the Bureau of Land Management granted 1,053 drilling leases in the region in 2009/2010 compared to 1,874 in 2007/2008 -- a 44-percent decrease. Offshore, 87 percent of federal acreage is off-limits to drilling, Dougher added.
API estimates that increasing access to currently off-limits oil and natural gas resources, along with returning to historical levels of development on existing U.S. production areas, would boost U.S. crude oil production by more than 1.4 million barrels per day by 2020 and 6.2 million barrels per day 10 years later. As a point of reference, U.S. oil production was 8.93 million barrels per day and the total U.S. liquid fuel supply was 19.22 million barrels per day in 2010.
Assuming that the Keystone XL project obtains a permit from the U.S. Department of State, API projects that an additional 700,000 to 830,000 barrels per day of crude oil could be available to the U.S. market within the decade.
"What we're looking for is practical, realistic rules and regulations," concluded Dougher. "We can make a difference with policy."
Matthew V. Veazey has written about the upstream and downstream O&G sectors for more than a decade. Email Matthew at mveazey@downstreamtoday.com.
Foreign Oil