Delta's Refinery Buy: Will It Fly?
by Matthew V. Veazey
|
DownstreamToday Staff
|
Tuesday, June 05, 2012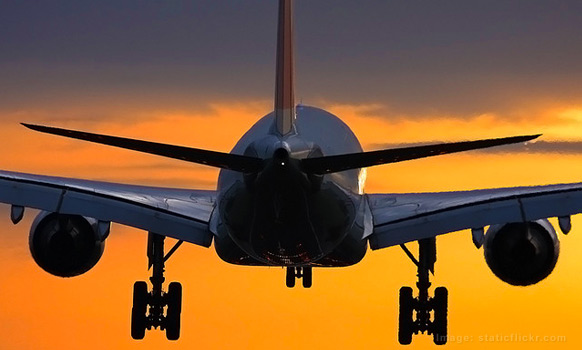 Delta Air Lines' decision to buy a Phillips 66 refinery in Trainer, Pa., marks a significant departure for a commercial air carrier.
Delta Air Lines' recent decision to acquire a Phillips 66 refinery in Trainer, Pa., marks a significant departure for a commercial air carrier.
Delta agreed to the $150 million buy in an effort to control its jet fuel costs -- the single-largest expense for an airline. In addition, it will spend $100 million on upgrades to maximize the 185,000-barrel-per-day refinery's jet fuel production capacity from the current 14 percent to approximately 32 percent. The acquisition is expected to close during the first half of this year, and the plant modifications could be completed by the end of the upcoming third quarter.
Delta's Monroe Energy subsidiary has also agreed to a three-year deal with BP and Phillips 66 in which BP will supply the crude oil to be processed at Trainer. In turn, Monroe will exchange gasoline and other non-jet fuel products refined at Trainer for jet fuel from BP and Phillips 66.
"We expect the Trainer acquisition to be accretive to Delta's earnings, expand our margins, and to fully recover our investment in the first year of operations," Delta Chief Financial Officer Paul Jacobson stated in the airline's April 30 announcement of the deal.
In the same press statement, Delta's chief executive predicted that the company's total Trainer investment would enable it to cut its fuel expense by $300 million per year. The airline also anticipates the acquisition will allow it to obtain up to 80 percent of its U.S. jet fuel requirements from a single source, limiting its exposure to imports. In addition, the acquisition includes infrastructure linked to Delta's hubs at New York's JFK and LaGuardia airports.
Aviation and refining industry observers have expressed their reservations about the deal. A question on the minds of many is whether any other airlines will make similar deals. The consensus from experts interviewed by DownstreamToday is that it is too soon to tell but that such a trend in aviation likely will not emerge.
An Unprecedented Experiment
"I think everybody will want to see if this is going to work," said Sam Davis, Houston-based Downstream Analyst -- Americas with Wood Mackenzie. "It truly is an experiment."
Davis explained that no other airline has taken cost-control to the extent of buying a refinery. Instead, air carriers try to control their fuel costs by purchasing hedge contracts that are based on a predicted future price of jet fuel. Hedging aids airlines with budget planning, and it can safeguard against rising fuel prices. However, the practice is not without its potential downside; should fuel prices decrease during the contract period, a carrier would be locked into an above-market rate. Such a scenario might put it at a competitive disadvantage to rival carriers.
Completing the Trainer expansion and getting a secure jet fuel supply at below-market prices are musts for the acquisition to pay off, Davis said.
Commercial aviation and refining both involve operating complex assets on highly liquid and competitive markets. However, a supply chain executive with insider knowledge of both industries points out the two sectors differ fundamentally in terms of particular details and profit drivers.
"Both refining and aviation are highly asset-intensive businesses where operational reliability is critical also in terms of profit potential and of HSE [health, safety and environment]," said Robert Mwasaru, Head of Downstream Planning at MOL Group, a leading oil and gas company in Central Europe.
Mwasaru, who is based in Budapest, Hungary, held managerial positions in the airline industry before joining MOL in 2007. From his unique perspective, Mwasaru will pay particularly close attention to how the acquisition will affect Delta's financials.
"The asset price of approximately $150 million does not seem significant but the working capital financing of a fairly sizable refinery could pose some pressure on the balance sheet," Mwasaru said.
Changing Risks
Mwasaru contends the Trainer acquisition could alter -- but not necessarily mitigate --Delta's risk profile. Rather than have the fluctuating crack spread of one refinery product (jet fuel) influence its financials, Delta will now broaden its exposure to the crack spreads for Trainer's entire slate of products. A crack spread is the price difference between crude oil and a refined product.
"Jet cracks happen to be some of the largest cracks out of a facility, said Davis. "The jet crack is usually the first or second most profitable product in a refinery. But it's typically only [approximately] 10 percent of the product at a refinery."
"As Delta signed long term supply, offtake and swap agreement with downstream players [BP and Phillips 66] at this point it is not clear for me who and to what extent runs the refinery margin risk," said Mwasaru.
"If that is solely on Delta's side I think the deal is an exchange of one type of risk … to another. All in all the real question at this stage for me [is] how much Delta's profit and loss will be driven by aviation business versus global refining environment."
Pointing out that Delta is in a relatively strong financial position compared to its peers, Davis also expressed concern about the strong tug that oil prices have on the financial position of it or any other airline.
"The problem with airlines in general is that they're so exposed to the crude market and there's so much volatility in the crude market," Davis said. Delta and other carriers have used hedging and the institution of new revenue streams such as passenger baggage fees to counter this volatility.
Given the already challenged economics of the Trainer complex (Phillips 66 had slated it for closure), Mwasaru expects Delta to face an uphill battle in making the deal a moneymaker.
"[U]nless there is a hidden benefit along the logistics system and the regional supply pattern to be carved out as a result of the integration, the performance of the refinery could pose a significant burden on Delta," Mwasaru said.
A Good But Potentially Bad Location
Andy Lipow, president of the Houston-based consulting firm Lipow Oil Associates, maintains that the refinery's location in the U.S. Northeast could work for or against Delta. He points out the actual level of success will hinge on refining margins, which are based on the region's petroleum product demand and capacity situation.
"I think the biggest issue for Delta is whether refining margins will be profitable in the Northeast," stated Lipow.
"Working in Delta's favor is a number of refineries have shut down," Lipow explained, noting that a number of Northeast refineries are off-market. "Working against it is that Trainer will be restarted, adding to supply."
Lots of Ifs But No Free Lunch
Lipow expects a clearer scenario to emerge once Delta actually begins operations at Trainer. Davis predicts that will become more evident after several months.
Mwasaru does not expect Delta to achieve a significant cost advantage over its competitors save certain accounting benefits. He presumes the airline will be able to reduce fuel price volatility in the mid-term, but he highlights the overarching effect of something beyond Delta's control: the price of crude oil.
"[S]hort- and mid-term volatility is just as much the function of crude price than of jet crack spread," Mwasaru explained. He added that the global demand pattern is expected to apply upward pressure to both the jet fuel price and the crack spread in the long term.
"I consider Delta's move as buying a real option on a pretty depressed price level," Mwasaru said. "By doing so Delta will unlikely change its fortune but could gain some edge over its competitors with limited investment. There is no free lunch, though. New risks will appear on the radar screen."
Davis puts the odds of success at "50/50." He said that the favorability of the product swaps terms and the tightness of the East Coast refining market will either give Delta a smooth foray into refining or a turbulent reminder why airlines have avoiding getting into the refining business.
"There are a lot of ifs," Davis concluded.
Matthew V. Veazey has written about the upstream and downstream O&G sectors for more than a decade. Email Matthew at mveazey@downstreamtoday.com.
DownstreamToday