OPINION: A Downstream Career: Consider the Possibilities
by Matthew V. Veazey
|
DownstreamToday Staff
|
Wednesday, September 09, 2015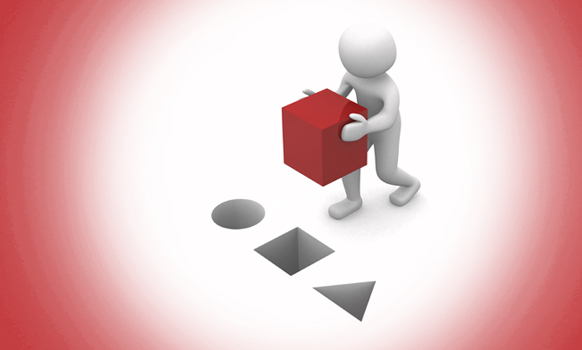 Might there be a place for you in the downstream oil and gas industry?
This opinion piece presents the opinions of the author.
It does not necessarily reflect the views of DownstreamToday.
It's September, and students at colleges and universities throughout the Northern Hemisphere have likely started a new academic year. Students, you know that a new term can be an exciting time. Taking a new course, reuniting with friends and cheering on the football team on weekends are all welcome experiences. Conversely, anxiety can be a part of the return to campus. Regularly getting to that 7:30 a.m. class on time, fearing being called upon by that professor who likes to randomly query students and deciding on a major – let alone a career path – can spur unease. A loud alarm and good study habits, respectively, can help to mitigate the first two stressors. For the third, may I suggest pursuing a course of study that (a) interests you and (b) interests prospective employers enough so that they would be inclined to hire you. The downstream oil and gas industry might satisfy both criteria.
Perhaps best symbolized by oil refineries, the downstream does indeed correspond to processing crude oil into gasoline, diesel, jet fuel and other refined products. However, it encompasses much more. Chances are, you have multiple encounters with petroleum-based products every day. Think about when you're cooking hamburgers on a propane grill, or taking a jog in rubber-soled running shoes, or taking a swig of water from a plastic bottle after that jog, or applying cosmetics before a big date, or putting on an acrylic sweater, or paddling in a kayak, or purchasing textbooks with a credit card, or reading this opinion piece on your plastic-encased tablet computer, or doing a plethora of other things. Outside of your own daily routine, industries such as agriculture, automotive, aviation, electronics, healthcare, manufacturing, shipping, textiles and others rely on petroleum and petroleum derivatives sourced through the downstream oil and gas industry.
Given its broad impact on the overall economy, the downstream oil and gas industry is a large employer – and its headcount is expected to grow significantly within the next decade. The downstream trade association American Fuel and Petrochemical Manufacturers (AFPM) links the employment of nearly 2 million Americans – with educational backgrounds ranging from high school diplomas to doctorates – to the refining and petrochemicals sectors. Thanks to billions of dollars of current and anticipated investments in U.S. refining and petrochemical manufacturing capacity, AFPM expects that figure to surge to nearly 3.9 million by 2025. Moreover, the association points out that jobs in refining and petrochemicals typically pay well – with average salaries at $111,542 and $93,000, respectively.
If you're still charting your career path, or if you've recently completed your education or training, the downstream is a great place to be. Consider that refining and petrochemicals are considered "graying" industries, meaning that their workforces skew closer to retirement age than the norm. As the U.S. Bureau of Labor Statistics points out, the median age for workers in the petroleum refining industry was 43.9 years as of April 2014 – slightly above 42.4 years for all industries. In chemicals manufacturing, the "graying" is even more pronounced with an average age of 45.3 years.
Who do employers in the refining and petrochemical sectors hire? Given the technical nature of the industry, they often recruit chemists, engineers (particularly chemical, electrical and mechanical) and health, safety and environmental (HSE) professionals. However, there are additional roles in areas such as accounting, finance, human resources, information technology, logistics, marketing and even real estate. Individuals specializing in skilled trades – such as electricians, heavy equipment operators, millwrights, process technicians and welders – can also land rewarding careers in the downstream.
So, if you're stressing out about finding a meaningful career path that gives you a chance to do important work that has an impact on the world around us and offers plenty of opportunity, do yourself a favor and explore your options in the downstream oil and gas industry.
Matthew V. Veazey is Senior Editor of DownstreamToday and can be reached at mveazey@downstreamtoday.com. For additional information about downstream careers, visit AFPM's Workforce Development website and check out this recent article on DownstreamToday.