A Remedy for Cost Overruns, Project Delays
by Matthew V. Veazey
|
DownstreamToday Staff
|
Thursday, August 27, 2015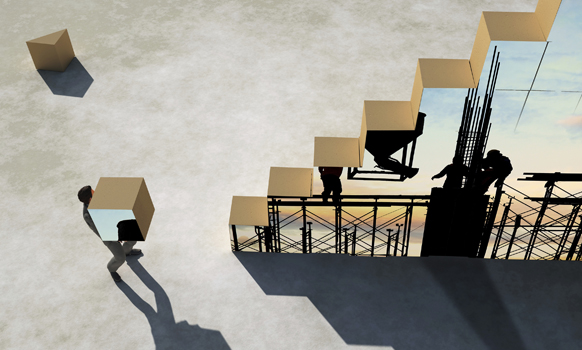 When logistical and other factors allow, modularization can improve engineering quality for downstream projects large and small, says AspenTech's Ron Beck.
In a recent review of 365 upstream, liquefied natural gas (LNG), pipeline and refining "megaprojects" with a price tag of at least US$1 billion, the global consulting firm Ernst & Young (EY) found that a majority – 64 percent, to be exact – of these oil and gas projects faced cost overruns and 73 percent reported schedule delays. Within refining, EY's August 2014 report noted that 62 percent of projects in this segment faced cost overruns and 79 percent would experience schedule delays. In addition, EY reckoned a 69 percent average budget overrun for refining projects.
One word: modularization
According to AspenTech, a global supplier of optimizing software for process manufacturing, applying modularization on a more widespread basis could help oil and gas companies make great strides toward completing projects faster and within budget. Modularization relies on deploying proven, specialized equipment whose use is not limited to a single customer or facility. One example of modular technology within the oil and gas realm is a gas removal module that can be installed at various gas processing plants, said Ron Beck, industry marketing director with AspenTech. Oil and gas modularization also occurs when a refiner installs a hydrocracking unit or other licensed technology at its facility or when large sections of a petrochemical plant are built offsite, he added. Moreover, he said the "packaged LNG plants" that are becoming increasingly popular with developers of liquefaction and regasification terminals perfectly illustrate the concept.
AspenTech supplies software to engineering firms to help them determine which design will work best for a given refining, petrochemicals, LNG or other oil and gas project. Whether that design should be modular hinges on the process in question, logistical costs and risks and local workforce considerations, said Beck.
Predictability and repeatability are key
Modularization is meant to minimize unpredictability in a project, and a facility designed to use a novel, uncommon process would be a poor candidate for that approach, said Beck. "Modular design is repeatable design," he explained. "There are known designs for known processes for repeatable use. How do you reduce risk, uncertainty and cost in the engineering process? By starting from a known design."
Suppliers of modular equipment often manufacture their technologies at their own facilities and deliver pre-built products at the customer's site. Having a unit built elsewhere enables the owner to avoid weather delays and other setbacks that come with onsite construction. However, having that unit shipped from another location – often on the other side of the world – can be problematic in itself and diminish cost savings.
"If you're modularizing, you're reducing cost and scheduling uncertainty," said Beck. "The downside is you have to transport (the equipment)." For instance, when shipping a module via an oceangoing vessel, it may be necessary to stabilize the unit with a considerable amount of steel, significantly increasing shipping costs, he explained.
Another factor that goes into deciding whether to modularize hinges on the availability of a qualified labor force. If a module is going to a remote plant site where a skilled workforce is not readily available, modularization likely will make sense, Beck said. However, when a plant is located in an area with an established workforce with broad oil and gas experience – such as the U.S. Gulf Coast or northwestern Europe – onsite construction may be the better choice, he added.
Source: AspenTech
A more common occurrence downstream?
Beck anticipates that modularization will become more broadly applied in the downstream. "There are a lot of systems people are putting more focus on," he said, citing environmental systems such as sulfur recovery and acid gas systems as two examples.
In addition, Beck contends that an increasingly evident trend in modularization could effect a dramatic shift in how even mega plants built onsite are designed. Although the trend – designing a facility as a series of smaller plants rather than a large single plant – has gained adherents on LNG, petrochemical and refining projects, he sees much room for growth in this mindset. "I think that what has to happen is your engineers and other creative people have to design the plant in sections rather than the whole system," Beck explained. "You'd have a lot more flexibility to change your plans."
Modularization also can aid the owner in terms of maintaining the complex during operations, provided that lines of communication remain open during design and construction, Beck said. "One issue is maintainability – which design is best in terms of maintenance," he explained.
Implementing the best distillation column, heat exchanger or other module from a maintenance standpoint demands that the owner and engineer agree on a design and stick with their decision, continued Beck. "A lot of times that communication between owner and engineer never happens" and projects encounter delays when owners issue change orders, he said. "Agree on the scope and parameters at the earliest possible time."
"I think one of the big benefits of modularization is making the engineering quality better and better," concluded Beck. "This approach forces companies to identify best approaches and not introduce engineering variability. I think this is definitely a trend that's not going away."
Matthew V. Veazey has written about the oil and gas industry since 2000. Email Matthew at mveazey@downstreamtoday.com. Twitter: @Matthew_Veazey