Exec: Calif. Spill Highlights Value of Video Walls
by Matthew V. Veazey
|
DownstreamToday Staff
|
Tuesday, July 21, 2015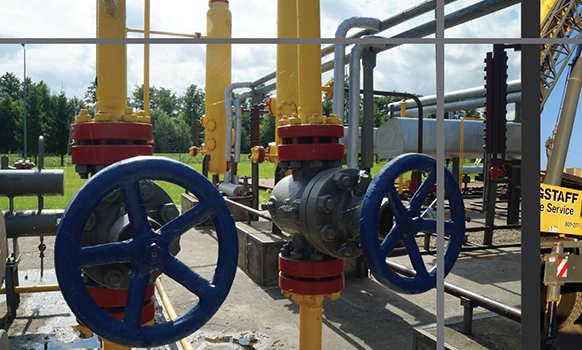 Video walls centralize key pipeline system data, improving detection of anomalies and possibly preventing spills, exec tells DownstreamToday.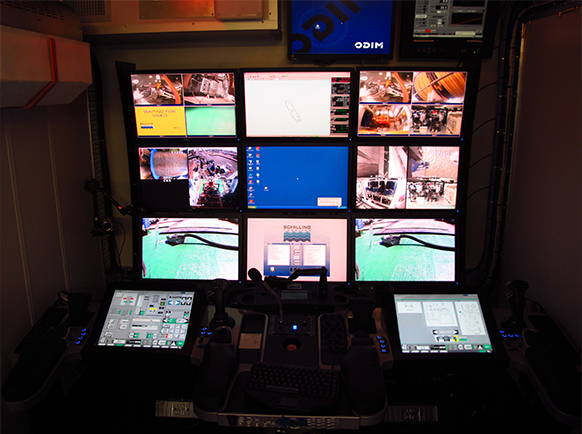 A video wall console. SOURCE: RGB Spectrum
On May 19, 2015, Plains All American Pipeline, L.P.'s 24-inch Line 901 oil pipeline developed a leak and spilled up to 2,500 barrels of heavy crude near Refugio State Park in Santa Barbara County, Calif. Some of the released oil reached the Pacific Ocean via a culvert and contaminated the shoreline, affecting wildlife and closing beaches and surrounding fisheries.
A July 13 update from Plains reports considerable progress in ongoing clean-up operations, which at their peak involved more than 1,400 individuals working in the field.
At press time, the results of a metallurgical investigation to determine the cause of the pipeline failure had not been released. As a recent letter from Plains to three U.S. senators and a congresswoman states, Line 901 had been subject to a variety of pipeline integrity measures as recently as this year in order to detect potential trouble spots. According to an executive with an Alameda, Calif.-based video technology firm, liquids pipeline operators can more proactively detect anomalies – and possibly prevent incidents such as the Line 901 spill from even occurring – by integrating video walls into their integrity management systems.
"Incidents like the Plains oil spill serve to highlight the value of systems that allow operators to access all available visual resources when responding to critical situations," said Denis Carle, vice president for worldwide sales with RGB Spectrum, which designs and manufactures technologies that display, record and transmit computer and video signals. "Video analytics enhance the functionality of video wall technologies, allowing the automation of video monitoring and speeding up response times when critical incidents occur."
In a recent interview with DownstreamToday, Carle shared his insights on how video wall technology could overcome shortcomings in pipeline inspection and monitoring. Read on for excerpts from the conversation.
DownstreamToday: What are some common leak detection mechanisms in place on U.S. liquids pipelines, and what are their strengths and weaknesses?
Denis Carle: The primary method of monitoring pipelines and pumping sub stations is SCADA/PLC (supervisory control and data acquisition/programmable logic controller) networks. These provide real-time data on the status of pumps, valves and oil flows. When a SCADA device reports an abnormal situation, video cameras may be used to verify the nature of the situation, and provide remote monitoring in addition to SCADA instrumentation.
Actually, few oil companies have cameras in the field at this point due to the lack of communication infrastructure, but that is rapidly changing. As existing brownfield installations are retrofitted, and new greenfield infrastructure is built out, video will be deployed, necessitating the use of video walls for remote monitoring.
Using a video wall to keep track of critical elements and consolidate the display of key systems enhances the ability of operators to respond to situations and enables a more ergonomic, streamlined workflow. They allow operators to view a range of visual data simultaneously from a variety of systems, which both enhances awareness and supports collaborative and emergency decision-making.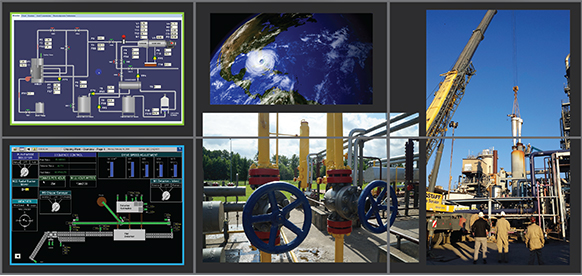 Video walls capture multiple video feeds in one place, facilitating faster decision-making by control room personnel. SOURCE: RGB Spectrum.
DownstreamToday: Please briefly describe video wall processor technology and how it would work in a control room for an onshore liquids pipeline.
Carle: Video wall processing technology enables operators to be more efficient when handling abnormal situations. An alert from a video analytics system can be sent to a processor, which can immediately call up video feeds related to the problematic situation and highlight crucial information with borders and other effects.
Video wall processing technology also enables the scripting of visual data sequences to ensure that operators follow best practices for processes like black start, or to comply with safety practices, reducing the risk and variation in process between multiple operators. Processes can be presented in a visual manner, allowing them to be systematized and automated, and thus more regulated, reducing risk and enhancing the safety and security of personnel and infrastructure.
DownstreamToday: How receptive has the pipeline industry been in adopting video wall processing?
Carle: The adoption of visual data processing technologies is happening on a case-by-case basis, but we are still working on the widespread adoption of this technology. However, with the increased adoption of surveillance and other visual technologies, we are definitely seeing a growing recognition of the value of video wall technologies that allow the consolidated display of the visual output of multiple systems, including legacy systems.
In addition, during emergency situations, video feeds, alerts, and other visual data can all be used to enhance cooperation and speed up response. In such cases, video wall technology allows response teams to view and analyze critical data to determine the most effective response.
DownstreamToday: How can video wall processing enhance inspection and maintenance for a liquids pipeline?
Carle: Video walls and the processors that drive the display can take in outputs from a range of systems and configure them for display. Instead of monitoring information on various monitors, a video wall system presents all relevant information on a consolidated display that is easy to operate and customize. In response to alerts, operators can call up presets to immediately access to a range of visual data for comprehensive situational awareness that allows them to respond to issues more effectively, and in a timely manner. A system of cameras and sensors can capture a range of data related to the monitored pipeline. If this data can be analyzed and presented in a consolidated way, it can be used to enhance inspection processes and determine what areas might be in need of preventative maintenance before emergency situations occur.