'Mustering' Up Time Savings in an Emergency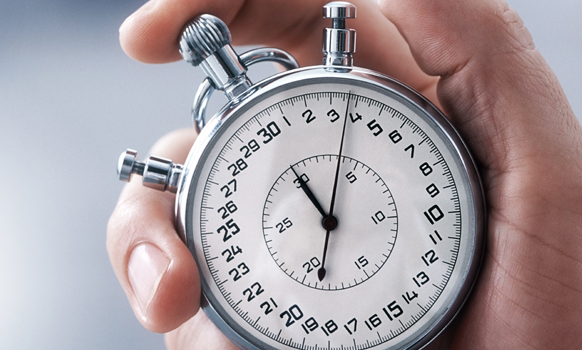 Louisiana-based company says its emergency assembly system shrinks mustering exercises from hours to minutes, saves money.
Fires. Airborne releases of toxic substances. Explosions. Weather events. Instances of workplace violence. They're all examples of potential emergencies at refineries and petrochemical plants, and ensuring that employees and contractors are safe and accounted for during such events is paramount.
"It's really a process of an emergency response team (ERT) getting people to safe shelters," said Chris Laibe, president and founder of New Orleans-based inFRONT Devices and Systems. "Typically, the emergency operations center – every downstream facility has one – has to have an understanding of who's in the safe shelters and who's still exposed."
Closing the gap
Time is of the essence during an emergency situation, and employees and contractors at refineries and petrochemical plants regularly engage in "mustering exercises" to practice how to reach the nearest safe shelter should the need ever arise. The goal is to get everyone accounted for as quickly as possible, but the manner in which ERT members commonly track personnel during such drills can cost valuable time, continued Laibe.
When a drill or actual event occurs, designated ERT coordinators at various safe shelters often use paper checklists to count how many personnel are present at each location and report their respective headcounts by radio or telephone to an emergency response center, explained Laibe. That process is prone to counting errors and can consume several hours because it also involves determining how many people have not checked into shelters, he added. "There's slow data collection and the data are not actionable," he said.
"Our system allows everyone to go to safe shelters and be counted instantly," said Laibe of his company's automated "emergency assembly" computer hardware and software system. The company's "AllClear" system scans the identification badge of an employee or contractor as he or she reaches a safe shelter, he explained. He added that the technology continuously updates a dashboard, providing the ERT team a real-time list of who has sought shelter and who remains exposed somewhere on the facility grounds.
"When an emergency occurs, people go to safe sites and an emergency response reader registers people instantly," Laibe said.
Although other emergency assembly systems do scan badges and compile lists of employees and contractors, they lack a genuine real-time component, according to inFRONT. "Other systems will collect information and store it away from the emergency operations center and batch it and send it to the emergency operations center," explained Laibe. "It creates a gap. We're the only one that does true real-time. People get a green light and beep when they're counted. That doesn't happen unless the emergency operations center gets the data."
In addition, the company maintains that its system is the only emergency assembly tailored for the unique needs of refineries and petrochemical plants. "Others are very narrow in functionality," Laibe said.
Turning hours into minutes
According to Laibe, the system has been deployed at U.S. Gulf and West coast facilities and has yielded dramatic results. For instance, he said that emergency assembly at a Louisiana refinery now takes a fraction of the time it did with the old system. Previously, he explained, it took 7 hours to account for everyone during a drill at the refinery. In contrast, the new system has tracked 97 percent of the facility's employees in under 10 minutes, he said. Moreover, he pointed out the system is designed to help ERT coordinators continually improve response rates and times.
"When these events are taking place, we are recording this information – and it's a data recording," said Laibe, pointing out the data highlight response strengths and weaknesses and help coordinators to correct the process where needed. "Downstream facilities learn from the event with the data we provide to get better and better," he added. "Getting a culture and a process that's measurable will help you really be great in responding to emergencies."
In addition to shaving minutes and even hours from response times, inFRONT's emergency assembly system also saves money, said Laibe. "If you do a full calculation of existing procedures, we're cheaper," he noted. He reasoned the cost savings stem from less time spent in drills diverting personnel from their work stations to safe shelters and back to their work stations.
"Take an average rate of $100,000 per hour labor cost for a 1,000-person facility to get people mustered and back to their workplaces," Laibe pointed out. "If we can do it in 15 minutes versus 45 minutes the old way, you can save $75,000 in that hour. You get better, actionable data. Typically, our systems pay for themselves in less than a year on that basis."
Laibe said that his company is rolling out the system in new markets and will install the technology "very soon" at facilities in the U.S. Midwest and Northeast.
Matthew V. Veazey has written about the oil and gas industry since 2000. Email Matthew at mveazey@downstreamtoday.com. Twitter: @Matthew_Veazey