ROUNDTABLE: Refinery Water Issues & Solutions
by Lana Straub
|
DownstreamToday Contributor
|
Monday, July 06, 2015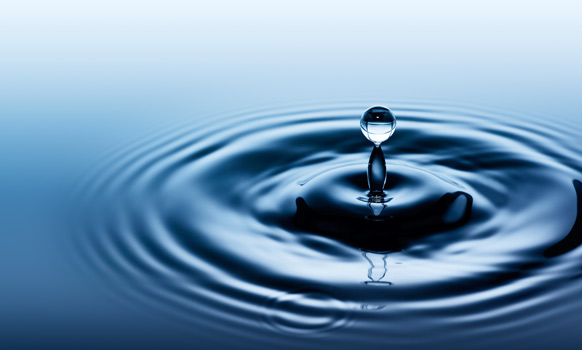 Texas-based officials with ExxonMobil and local, state and federal agencies discuss refinery water challenges.
Several years of drought conditions in Texas, followed by extensive recent flooding, serve as a vivid reminder that "boom and bust" cycles are not limited to crude oil. Because their facilities rely on large quantities of water, oil refiners appreciate the impact such periods of scarcity and abundance have in terms of water availability.
Only a handful of governmental agencies in a given state regulate how much water U.S. refineries consume. Most U.S. Environmental Protection Agency (EPA) regulations regarding refinery water use relate to facility wastewater discharge and, according to EPA officials, water use is governed by state agencies such as the Texas Commission of Environmental Quality (TCEQ).
The refining industry itself has taken the lead to ensure that facilities have sufficient water for their operations. DownstreamToday interviewed representatives from ExxonMobil Corp., which uses an estimated 6 million barrels per day of water globally at its refineries, Harris-Galveston (Texas) Subsidence District, TCEQ and Dallas-based Region 6 of the EPA to discuss refinery water challenges. The roundtable discussion below outlines how refineries and their regulating agencies deal with the myriad water issues at oil refineries.
DownstreamToday: What would you say are your biggest water challenges?
Todd Spitler, ExxonMobil Downstream Media Advisor, Public & Government Affairs: Our operations are focused on reducing and having zero incidents; minimizing and mitigating impacts from water withdrawal, consumption and discharges.
Michael Turco, Harris-Galveston Subsidence District Manager: Supply reliability is the primary concern, highlighted by the recent drought that began in 2011. The refining industry located in Galveston and Harris County are required to source all but a small percentage of their total water demand from sources other than groundwater due to the impacts of groundwater withdrawal on subsidence. During a drought, those sources can become limited. Our information only pertains to the refineries that have permitted groundwater wells. Total water demand, based on 2014 data, can range from about 500 million gallons (MG) to 19,400 MG where only 10 percent is permitted to be sourced from groundwater and the remaining 90 percent is sourced from other alternative sources (surface water, reclaimed waste water, etc.)
And the winner is...
Refineries seem to be well adept at handling their water issues. For instance, in 2013 the Valero McKee Refinery in Sunray, Texas, was recognized by the Texas Commission of Environmental Quality in its Texas Environmental Excellence Awards (TEEA) program for their work in water management.
Valero installed a wind turbine farm to supplement their energy use at the refinery. The turbine farm reduced both air emissions and water consumption. Also, the rural community near the refinery is benefiting from the turbine farm. Excess power from 33-turbine, 55-megawatt wind farm goes to the local utility.
Check out the TEEA website for more details about the Valero McKee project.
DownstreamToday: Where do the water supplies for refineries come from?
Spitler: Surface, groundwater, stored and recycled water.
Turco: The surface water in this area is primarily sourced from three river basins: the Trinity River, San Jacinto River and the Brazos River. Surface water comprises the bulk of the alternative water supplies for most all industry in the area.
Terry Clawson, TCEQ Manager, Media Relations: TCEQ regulates surface water use under water rights. Industries, such as refineries, could potentially use surface water supplied under a contract or under a water right held by the refinery. In addition, other sources of water, including sources outside of the TCEQ's jurisdiction, could potentially be used.
DownstreamToday: Do water supplies to refineries vary in times of drought?
Spitler: Water concerns peak during times of drought and ExxonMobil works closely with communities to address those concerns.
Turco: The refineries have specific water rights to the rivers from which they are sourced. The Brazos River was particularly hard hit during the drought. The Gulf Coast Water Authority, which is a regional water provider for most of the industry in Galveston County, was required to curtail water to irrigation users as part of their drought management plan. However, the drought has eased considerably across this area since the beginning of the year.
Clawson: In general, the availability of surface water during drought conditions could vary. Surface water rights are administered by priority order where older water rights can take water before younger water rights. Priority calls were made in certain river basins during the recent drought and in some instances the TCEQ suspended junior water rights as a result of a priority call.
DownstreamToday: Mr. Spitler, does ExxonMobil have a water recycling program?
Spitler: Our operations use alternative water sources where appropriate and seek opportunities to reduce, reuse and recycle water. At our Torrance (California) refinery, we purchase and use recycled wastewater from local municipal treatment plants (that) represents nearly 70 percent of the total water consumption at that facility.
DownstreamToday: Mr. Clawson, are there any special permitting issues that refineries face when obtaining water from outside sources? Are there any imposed limitations on their water use?
Clawson: There are no known special permitting issues associated with water rights that refineries specifically face. A water use permit or certificate of adjudication typically specifies the amount of surface water the water right holder is authorized to divert or impound, including a maximum diversion rate.
DownstreamToday: Mr. Spitler, what are some of the contingency plans your company has in place during flooding and natural disasters like the one that happened in Houston recently?
Spitler: We focus on maintaining a state of readiness to quickly and effectively respond to incidents and severe weather events. Effective emergency preparedness and response depends on competent response teams. To develop and practice emergency response strategies and complement on-site responders, we establish strategic Emergency Support Groups (ESG) around the world, consisting of a wide range of ExxonMobil employees. We routinely train ESG members on a range of possible scenarios. ExxonMobil has access to highly trained responders, including our global Regional Response Teams. Each site conducts emergency drills in accordance with regulatory requirements or management guidelines, ranging from exercises to full-scale field drills. Annually, we conduct comprehensive drills at sites around the world, involving emergency response teams and hundreds of employees, contractors, specialists and work directly with local authorities and agencies.
DownstreamToday: Do refineries have any conservation practices in place and, if so, what are they?
Spitler: We continue to collaborate with the Wildlife Habitat Council to develop educational and outreach programs through the Corporate Lands for Learning (CLL) program. Currently, we have five CLL programs certified at or near some of our facilities. These programs help us promote environmental awareness, biodiversity and science initiatives in our workforce and local communities. By the end of 2014, we actively managed 7,200 acres of land for the benefit of wildlife at 18 of our sites through 21 certified programs. Our newest WHC Wildlife at Work site is at our North Houston (Texas) Campus, which features 195 acres of wildlife habitat.
Clawson: Conservation practices are specific to a facility and each refinery would determine the types of conservation practices that will be implemented and utilized at their facility. Water Conservation Best Management Practices (BMPs) for industrial water users are available on the Texas Water Development Board's website.
Jennah Durant, U.S. EPA Region 6, Office of External Affairs: Information on guidelines for water efficiency in refineries can be found from the EPA Region 9 website.
DownstreamToday: Are there any new technologies that will increase conservation and water reuse?
Spitler: Local water management efforts at key sites have contributed to the gradual decline in our water consumption since 2011.
Turco: We have had a long-standing program focused on the water education to elementary students in the Houston/Galveston region. Last year our program reached nearly 70,000 elementary students in the area. The program is mostly funded through local sponsors who earn groundwater credits as an incentive for participating and sponsoring a student in the program.
Clawson: The TCEQ and the Texas Water Development Board, in coordination with the Water Conservation Advisory Council and interested stakeholders, reviews and updates the water conservation best management practices periodically as needed.
DownstreamToday: What is the single biggest refinery water challenge? What are you doing to mitigate that challenge?
Spitler: ExxonMobil employs a rigorous management approach to have zero incidents and minimal impacts on the environment and the community. At ExxonMobil refineries, we recently enhanced an existing human factors approach to reinforce the zero-spill operations.
DownstreamToday: Mr. Spitler, what are some ways that you feel that water authorities and governmental agencies could do to help you with your water issues?
Spitler: Continuously improving sources of data. For example, watershed-scale measurements and data that can inform long-term planning and create sustainable local solutions.
Engaging in dialogue and collaboration. Because water issues impact a wide range of stakeholders, sustainable solutions should incorporate multiple perspectives on near- and long-term water needs of local communities and ecosystems.
DownstreamToday: Mr. Turco and Mr. Clawson, what are some ways that TCEQ, and local water authorities and governmental agencies are helping refineries solve water issues?
Clawson: The TCEQ responds to water rights issues in general, including issues associated with the recent drought, in the following ways: coordinating with local water authorities and other state agencies, tracking and managing water right draws of surface water, and measuring and monitoring surface water flows to ensure that senior water priority calls are honored. In addition, the TCEQ Watermaster Program ensures compliance with water rights by monitoring water use, stream flows and reservoir levels in Watermaster areas.
Turco: We are actively working with them to insure they know their options when it comes to utilizing the groundwater resources of the area.
DownstreamToday: Mr. Spitler, is there anything you'd like to add about your company's water challenges and responses to them?
Spitler: We have published four key commitments in a framework for water management that focus on minimizing impacts to water resources, while carefully managing the water we do use. In 2014, the net freshwater consumption at our operations was approximately 270 million cubic meters, representing a continued reduction since 2011. We have reduced our freshwater consumption by 15 percent since 2007, in part due to effective local water management strategies. (Editor's note: Additional information on this topic is on ExxonMobil's website, including the company's record on freshwater management and the current water issues it faces.)
DownstreamToday: Mr. Turco, what does your district consider a Texas refinery's single biggest water challenge? What are they doing to mitigate that challenge?
Turco: Many refineries are looking to conservation, new technologies for water reuse, and even potentially storing water underground to be used later during a time of need. Obviously in our area, with the subsidence complications that come with utilizing the groundwater resource, any approach that proposes utilizing stored groundwater as a water supply will require some research.