Mideast, US Hold Competitive Positions for Ethane Cracking
|
DownstreamToday Contributor
|
Monday, May 25, 2015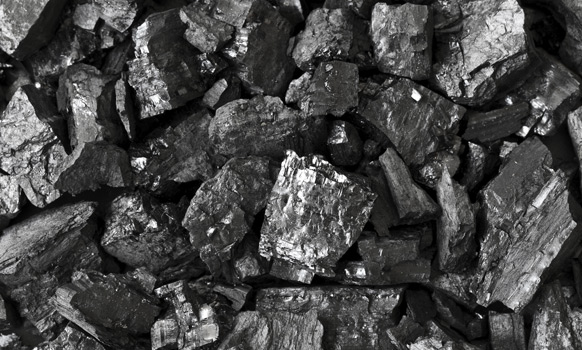 Cheaper crude oil diminishes appeal of coal- and methanol-based projects.
Until mid-2014, oil prices were high enough to justify new coal-to-methanol (CTM) and coal-to-olefin (CTO) projects. In fact, a Platts report had predicted a saturation of the global polyethylene market with material through 2019 if CTO development continued as planned. But it did not.
More than three dozen CTO and methanol-to-olefins (MTO) projects were expected to come on stream in China by 2020, together adding around 10 million metric tons of ethylene to the Chinese market, according to the report. However, concerns have been mounting over these projects in the wake of their environmental effects and the slump in oil prices within the past year.
Earlier this year, the $6.4 billion Al Karaana olefins complex that was planned as an 80:20 joint venture between Qatar Petroleum (QP) and Shell was cancelled. QP reportedly is studying its options for using available ethane feedstock in Qatar.
"Coal to methanol and olefins is a capital-intensive route that found its way to the market thanks to the excess methanol available in China as well as low-cost coal, particularly in the inner provinces," Jean Sentenac, chairman and CEO of Axens, a French supplier of refining technologies and catalysts, told Downstream Today.
Sentenac said the technology must prove its sustainability in regard to high carbon dioxide emissions as well as water consumption per ton of olefins produced. He offered that insight during the Second Annual Abu Dhabi International Downstream conference, a May 10-12 event organized by The World Refining Association.
Unfeasible CAPEX
Indeed, the potential of these revolutionary technologies – shaped by economics – now comes with a high upfront cost. Michael Millard, senior vice president and general manager of catalysts, adsorbents and specialities with U.S.-based Honeywell UOP, that no one would make methanol from coal and be able to sell it as methanol because it is too capital-intensive. The only reason to make methane from coal, he added, is to make it into olefins – propylene and ethylene.
"In China, you have a sequence of processes, you mine the coal, turn it into syngas, and the syngas into methanol, which you turn directly into olefins for the next process, called methanol-to-olefins (MTO)," Millard told Downstream Today.
"This then makes propylene and ethylene," Millard continued. "Now you don't want to actually move that, so you put in polyethylene and polypropylene plants." That is why there is such a high capital cost in the process – because it starts with the raw material of coal and ends up with the finest product of polypropylene and polyethylene, he explained..
Another route, he suggested, is to cut in about halfway, make the methanol from natural gas – a very low-cost feedstock in the U.S. and Middle East – and export it to MTO producers. "Steam crackers set the price for ethylene and propylene because of the high price of naphtha," Millard said. "So, when you're considering an investment in the production of polypropylene and polyethylene, you can do it from naphtha, from coal, or from methanol."
When oil prices were high at, say, $110 a barrel, the price of ethylene was so high that CTO projects – massive capital investments – were very profitable. The raw materials cost for a CTO project is low because it uses coal; however, a high ethylene price would be necessary for an investor to recoup the project's capital cost. This explains why there are 26 MTO and CTO projects in China, and 5 to 10 million tons were planned to be built there based on oil at $110 a barrel.
Now that (Brent) oil is closer to $65 a barrel, the appeal of those projects has faded because they cannot pay back the capital investment based on the lower price of ethylene. As Millard pointed out: "Ethylene price follows naphtha price, so when ethylene price came down, the difference between ethylene and coal – that margin decreased, and made those projects much more difficult to justify."
Middle East's Best Bet
Fortunately for the players in the Middle East, they have a lot of ethane – about two thirds of the world's ethane crackers are in the region. Moreover, the lowest production cost of ethylene is directly from ethane. "That's the number one technology and the most profitable crack you can do, because it's very selective to what the final product is," said Millard. "If you have low-cost ethane like the Middle East, you will be very competitive on a global basis. You will always make money if you crack ethane."
Sentenac agrees with Millard's assessment. "In the Middle East, ethane-based crackers should continue to remain competitive, as well as combined production of fuels and chemicals, either by shifting a portion of refineries' output to chemicals using high olefins fluid catalytic cracking (FCC), or integrated aromatic complexes," he said.
Technologies allowing the production of large quantities of both chemical molecules and fuels, using cheaper feedstock such as residue of distillation of crude oil, will have the biggest impact on the market, Sentenac said. One such technology is high severity FCC, which enables the production of more than 20 percent weight of propylene from residue. It was developed by JX, Saudi Aramco and King Fahd University of Petroleum and Minerals and marketed by Axens/Technip. Other technologies include residue-to-aromatics conversion suites.
Moreover, competitive technologies in the future will increasingly rely on feedstock such as natural gas liquids (NGLs) and naphtha. "When you put naphtha in, you have a less selective production of ethylene, but you make propylene and other by-products," said Millard. "If you're looking at investing today in ethylene, as you would be in the Middle East, you want to secure a feedstock of ethane. That's the best competitive position you could be in".
Jean Viallefont, Orient Zone vice president for refining and chemicals at Total, similarly states that the challenge for the Middle East is "the need for very advantaged feedstocks." However, he expects the region's future plants to compete with CTO in China and ethane crackers in the United States.
U.S. at an Advantage
With China's CTO facilities and U.S. ethane crackers in the mix, Mideast plants face tough competition. Several years ago, there was not enough ethane available in the U.S. market. Nowadays, with plenty of domestic shale gas production, that is no longer the case. More ethane and propane are being produced as co-products and NGLs.
"In the U.S., where low-cost shale gas is available (at approximately $3-4 per million British Thermal Units), ethane cracking is the most preferred and profitable route to make olefins by far," highlighted Sentenac, whose company Axens has participated in a number of such projects.
"(The amount of ethane) is sufficient to support the six or seven crackers which are being built in the U.S.," remarked Millard. "Six years ago, they were actually closing the crackers in the U.S. and building them in the Middle East or expanding elsewhere."
Now, these crackers will be built inside the U.S. to take advantage of the extremely low prices of ethane, which is co-produced with "rich," or "wet," natural gas. Thus, we can rest assured that revitalization will continue to be a dominant theme in the U.S. petrochemical industry.