The 'Gig Economy': A Good Fit for Oil and Gas?
by Matthew V. Veazey
|
Rigzone Staff
|
Friday, June 05, 2015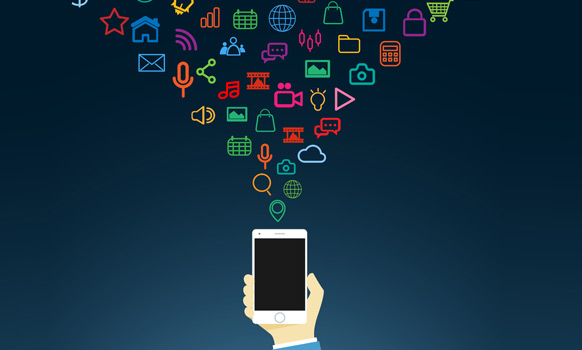 Roundtable panelists offer varied opinions on mobile apps' suitability for helping individuals find work in the oil and gas industry.
As this 2014 Rigzone article suggests, apps are nothing new to the oil and gas industry. Although apps may offer some benefit in linking workers to certain types of jobs in the oil and gas industry, personal relationships and other, more conventional methods cannot be discounted in oil and gas placement, according to recruitment and technology pros interviewed by Rigzone.
"In oil and gas many of the roles require specialization or certifications so companies prefer to have references or 'know' the employees or contractors they are bringing on site or using to provide a service," said Dennis Cassidy, managing director and co-head of the Oil, Gas and Chemicals Practice at the business advisory firm AlixPartners.
Given the high skill levels needed for many oil and gas jobs, any mobile app designed to help individuals find work in the industry would need to offer the functionality to help workers list their references, qualifications and other criteria as well as give companies tools to properly evaluate candidates' capabilities, Cassidy explained. "Today most companies are using traditional phone calls to friends and word of mouth vs. more modern apps," he said.
See below for more expert insights on the benefits and limitations of apps in finding work in the oil and gas industry.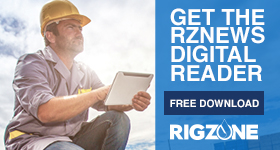 Rigzone: How popular has this app-based approach to sourcing workers become in the oil and gas industry? Which sectors of the industry have found it particularly useful?
Richard D. Slack, president and CEO of Oildex: From our perspective, and many of us have been in this industry for 30-plus years, we rely on industry knowledge and experience to keep us competitive. So the kind of gigs we would offer would be to someone who was an executive at a successful company and looking to consult to address a specific issue on a temporary basis – and even in that case, we would only be hiring one, maybe two people tops, to fill that role.
I could see this approach potentially working well in the oilfields – where there may be a need to cut down or ramp up quickly in order to meet demand. I see it more beneficial coming off a downturn where there are a lot of skilled workers available and increased demand but uncertainty as to how long the demand will continue.
One of the trends that we see coming from this new approach to the workforce is the creation of a group of workers that are untrained and unskilled. Right now we are seeing a talent crisis in the oil and gas industry due to the retirement of Baby Boomers. We know that the Millennials are the most promising group of workers to take the reins in our industry, but we are challenged by needing to provide them with the experience and training to take our industry – one that competes globally – into the future.
Rigzone: From your vantage point, is the oil and gas industry a good fit for finding workers via apps that at the heart of the gig economy?
Rebecca Cranston, principal client services consultant with Yoh: I would say no, the oil and gas industry is not a good fit for finding workers via apps. In my experience, the oil and gas industry has always been about personal relationships and high levels of trust that have been built up over time.
The app style of finding workers has its place – in an industry that isn't saturated by recruiters. In reality, a good oil and gas contractor rarely needs to "go looking" for a job. They will be receiving tens of calls a week from recruiters desperate to offer them a new gig on a higher-rate or longer-term project. When there's no real need to be proactive to find a new gig, I don't believe that an app would work.
Cassidy: Certain aspects of the oil and gas industry may lend themselves to finding workers via apps, but these apps best fit situations when you need something done immediately or you can pre-filter qualifications or skills and you trust that employees are accurately stating their skills. However, many jobs in the oil and gas industry require a particular specialized skill set. These skill sets aren't necessarily readily available throughout the general population. In the sector's current downturn there is an oversupply of contractors with a lack of demand.
Rigzone: What are some key challenges and opportunities to watch for as the gig economy matures, particularly in regard to oil and gas?
Slack: From an employer's point of view, I think the key to the gig approach is finding the right worker – skill set, experience, pay scale, etc. The companies that have been successful in this have been finding these workers primarily online. As a more traditional industry, I think that as we become more technologically savvy in managing our businesses, that this kind of approach could work really well for certain sectors.
The other side of that, however, is making sure that we are investing in the future right now. As an industry, we know we are facing a diminishing pool of experienced talent. As the Baby Boomers exit the workforce, we need to ensure that we are engaging with our future generations of workers and providing training, experience and advancement initiatives so that we will have a viable workforce to select from regardless of whether they are full time employees or "gig"-based, contract workers.
Cranston: The gig economy already exists in the O&G industry, it's existed for many years and will continue to exist. Rates will increase and fall as the supply and demand changes but, as with most things, if you're good at what you do then you'll rarely find yourself out of work.
Jon Osborne, vice president of strategic research, Staffing Industry Analysts: The biggest challenge will likely be from government. There has been a crackdown on independent contractors over the last several years partly because they report their taxes on their own rather than have them taken out by their employer, and the government prefers the more reliable flow of income from employers. Also, regulators are wary of independent work because freelancers are not eligible typically for employer-paid benefits and they see it as an end-run around such requirements.
Cassidy: The greatest challenge facing the gig economy within the oil and gas sector is the services' ability to validate the skill set of their contractors in order to match with jobs demanded. Jobs in the oil and gas sector are typically dangerous in nature and companies can't take chances with unproven contractors. There is significant liability at risk. Much of the day-to-day work done on oil rigs and gas wells is sub-contracted out to smaller companies. One opportunity may be the creation of apps that allow these smaller companies to compete for work with one another in a more efficient and transparent means. From our experience, sub-contractors build relationships with oil and gas operators and are called on exclusively when work is needed to be performed. This is one significant hurdle any gig economy app would need to address in order to penetrate the oil and gas industry.
This is the second installment in Rigzone's two-part series on the gig economy. Click here for the previous article.