Africa's Economic Growth Tied to Downstream Investment
by Matthew V. Veazey
|
DownstreamToday Staff
|
Wednesday, April 22, 2015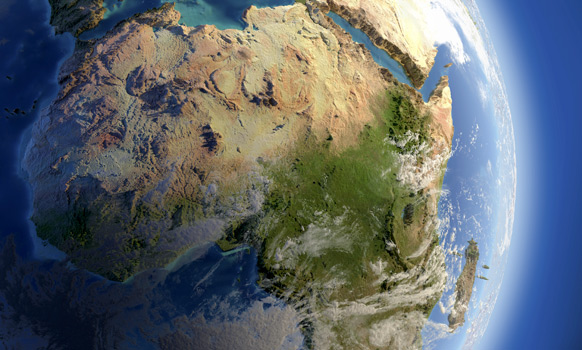 Inadequate petroleum supply infrastructure investment could stifle Africa's future economic growth.
Over the past two decades, Africa has boasted solid overall economic growth. According to recent figures from The World Bank Group, the continent averaged a 4.4 percent annual growth rate during the period and even delivered an impressive 6.4 percent average annual rate from 2002 to 2008. Although growth in 2015 is expected to be relatively sluggish, particularly for Africa's oil and gas exporters such as Angola, Equatorial Guinea and Nigeria, Word Bank forecasters expect a rebound in growth beginning next year.
The long-term economic outlook may be positive for Africa, but the head of the African Refiners Association (ARA) recently warned that inadequate investment in one key area – petroleum supply infrastructure – could diminish future progress.
It is "vital to encourage governments and economic communities to establish regional fuel specifications and distribution infrastructure, to encourage free trade between neighboring countries, avoid smuggling and adulteration, and help create the regional cross-border optimization that is necessary for an efficient low-cost product supply," ARA President Reteno N'diaye said at the organization's annual conference last month in Cape Town, South Africa.
Elitsa Georgieva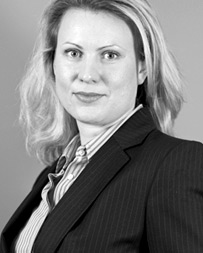 SOURCE: CITAC Africa Ltd.
Elitsa Georgieva, consulting services director with the UK-based downstream consultant CITAC Africa Ltd., recently spoke to DownstreamToday to elaborate on Africa's infrastructure needs. Read on for her insights.
DownstreamToday: In terms of demand for gasoline, diesel and other petroleum products, what does Africa need and where is the demand growth strongest?
Elitsa Georgieva: In terms of strength of demand going forward over the next 10 years, we see West and Central Africa growing fastest in pretty much all the main products. Note, however, that Nigeria accounts for 44 percent of all demand in this region. The Nigerian market is quite peculiar with strong demand for gasoline – a subsidized product – unlike the rest of the region. Gasoline has grown stronger compared to the rest of the region and should continue to be strong even if subsidy removal may cause a brief hiccup in the rising demand curve.
Southern and Eastern Africa, with South Africa representing 49 percent of demand in the region, should continue to be strong. It's a more mature market so, naturally, demand growth there is slower. South African gasoline demand growth is slow, but gasoil demand is still quite strong because of the dieselization of the car fleet and problems with the electrical supply that encourage private use of generators and the continuing use of diesel by Eskom, the state power utility.
In North Africa, the situation is less clear given the serious political turmoil there. That is one thing that cannot be predicted and is definitely disruptive to all markets, including the oil market. The biggest market in the region is Egypt, which has also experienced political disruptions and is quite unique in that the Egyptian government subsidizes all product prices – including those for industrial consumers for fuel oil for power generation. Removing subsidies would have a political effect, but the government is showing signs of addressing the issue because of the pressure it puts on their budget.
DownstreamToday: What's driving the increasing demand in Africa?
Georgieva: There are a few main factors, and a couple of them are valid for all of Africa: population growth and gross domestic product (GDP) growth. The United Nations forecasts that, by 2100, Africa's population will increase from approximately 1 billion to more than 4 billion. India and China won't grow nearly as much. All of these people need to consume energy, and oil will inevitably continue to support that in transport and in other areas as well.
Regarding GDP growth, some calculations say this accounts for well over half of the growth in oil products in any given economy. As an economy grows, it needs more construction, it develops more industry, it demands more power. And, of course, as people get richer they can afford to buy more cars. Keep in mind that Africa's car fleet is still very, very small. Also, there is a very large number of country-specific factors. We can't forget that Africa is 54 different countries. In some countries, you have mining sectors growing strongly. In others, power generation. And then there's construction, such as in Angola.
DownstreamToday: Where are the key downstream infrastructure bottlenecks, and what's being done to address them?
Georgieva: These are inevitably very country-specific. It's very difficult to generalize for all of Africa, but if I had to pick one it may be transport. In a number of places, you have bottlenecks at the import point – such as ports with low draft or inadequate infrastructure for offloading a ship – but also with transport from the import point to secondary storage and to the final customer. In many cases, this is done by road which is the least efficient way of transporting oil products.
Pipelines would be the safest and most efficient means of transport but many African markets are too small to justify the upfront investment; and in the relatively small number of places with pipelines there have often been theft and safety issues. Otherwise, there is rail and road or cabotage (coastal, secondary port-to-port shipment). Railways in Africa are also facing problems similar to those of pipelines: safety issues, maintenance of tracks and rolling stock, lack of performance guarantees, inefficiencies of scale with small volumes that are more expensive to transport.
There have been a number of infrastructure investment projects, but implementation has been mixed. Altogether, it's not always a straightforward exercise because governments are involved and investment priorities change. Also, in the case of cross-border investments, the cooperation of both countries' governments is required.
DownstreamToday: How are countries working together to advance downstream infrastructure improvements on a regional basis, and are any groups of countries at the forefront in this regard?
Georgieva: It makes much sense for African countries to work together on a regional basis, maybe not so much to attract investment but to improve trade flows between countries. If an entire region is an importing region, it makes sense to create economies of scale. There has been more regionalization and cooperation in East Africa by way of the East African Community (EAC), where five countries including Kenya, Uganda, Rwanda, Burundi and Tanzania now have the same fuel specifications. This is a very good example of how they can ease trade flows so that importers and marketers can optimize their operations to reduce the cost of importation. The EAC has also recently announced a regional infrastructure policy to build coordinated projects, but it's too early to say how successful that initiative will be.
West Africa has been more difficult in regard to regionalization and cooperation because the various countries have different legal systems, customs unions, complicated logistics and a very wide variety of specifications, import regulations and regulatory frameworks. In Southern Africa, there's a fairly good amount of regionalization. South Africa itself is experiencing growing demand so there's less product for export to neighboring countries such as Namibia, Botswana and Swaziland, but there are still similar price structures, customs unions, product specs, etc. in the region. There is definitely room for regionalization throughout Africa but to varying degrees of advancement.
DownstreamToday: What do you consider the greatest downstream infrastructure opportunities for foreign companies?
Georgieva: It depends on what the country or region requires. One opportunity is LNG import terminals for countries with little or no local gas production for power generation and industry but large potential market. One viable place for that could be Egypt, with its developing shortage of natural gas and power generation from fuel oil. Such projects have also been mentioned in South Africa as well as West Africa, where the West African Gas Pipeline (WAGP) is struggling to deliver the volumes they committed to but the investment has been made. In the case of WAGP, the problem might be one of scale – the size of the market versus the size of investment required.
Another area of investment is refineries – not necessarily building new refineries (although the proposed Dangote refinery project in Lagos, Nigeria may well succeed), which would be difficult to justify with the current global overcapacity, but investing to improve the quality of product they produce to meet stricter specifications. Many African refineries will need to invest to survive in the next five years as the consumer demands improved product quality to match their engines' needs.
One major area of investment, led by the private sector, is in oil storage in ports with deep vessel draught, or with single buoy moorings (SBMs), which allow efficient movement of large arbitrage shipping from other parts of the world (notably Europe, U.S. Gulf Coast, India and the Middle East).
Matthew V. Veazey has written about the oil and gas industry since 2000. Email Matthew at mveazey@downstreamtoday.com. Twitter: @Matthew_Veazey