Developer: Ohio Ethane Cracker Still Economically Viable
by Matthew V. Veazey
|
DownstreamToday Staff
|
Monday, April 13, 2015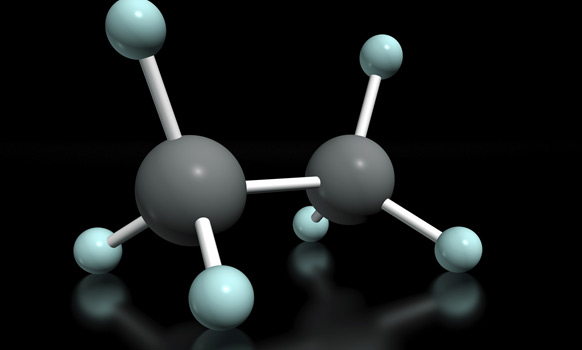 Despite diminished ethane feedstock advantage and higher projected cost, Ohio project still makes sense, says developer.
After meeting in Houston April 10 to review updated project economics and financing needs, the Appalachian Resins, Inc. (AR) development team has agreed to continue moving forward with plans to build an ethylene/polyethylene production facility in Monroe County, Ohio, DownstreamToday has learned.
"The world market price of polyethylene tracks the price of crude oil," Jim Cutler, AR's chief executive officer, told DownstreamToday. "This is because most of the world's ethylene is produced from naphtha, which is obtained from crude oil. Lower crude prices mean lower naphtha prices, which in turn triggers lower polyethylene prices. The lower crude price scenario reduces the relative advantage of using ethane as an ethylene feedstock. In addition to lower polyethylene margins, we have seen an escalation to capital costs."
As this August 2014 article indicates, AR had estimated an approximately $1 billion price tag for the project.
"Total project costs are now viewed to be about $1.3 billion," said Cutler. "Even with changing conditions, Appalachian Resins still appears to be a viable project. This is because of the plant's location and configuration."
AR's planned 600 million pound per year integrated ethylene and polypropylene production facility, which the company expects to build on a 50-acre site abutting the Ohio River in Salem Township, would consume approximately 16,000 barrels per day of ethane, according to AR. Roughly 350 million cubic feet per day of natural gas production from the Marcellus-Utica fairway would provide the ethane feedstock, the company added.
Since signing a letter of intent last August to lease the site from the Monroe County Port Authority, AR has conducted a Phase I property assessment and is now performing a Phase II survey, said Cutler. AR will begin detailed engineering and environmental air quality reviews when the proposed site – unaffected by recent Ohio River flooding – is judged fit for industrial development, according to Bob Mifflin, AR's president.
AR anticipates a 2018 start-up date for the project.
Matthew V. Veazey has written about the oil and gas industry since 2000. Email Matthew at mveazey@downstreamtoday.com. Twitter: @Matthew_Veazey