NOx Reduction Tech Tames the Flame
by Matthew V. Veazey
|
DownstreamToday Staff
|
Tuesday, February 10, 2015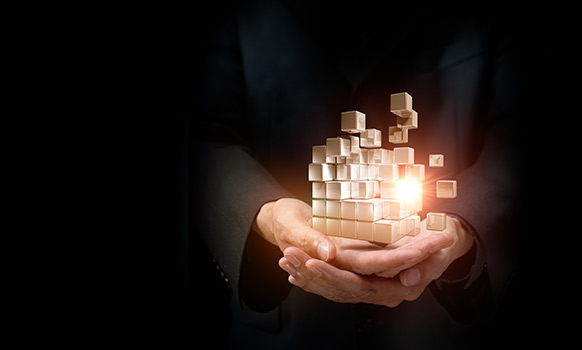 "Transformative technology" overcomes limitations of stack-based systems and low-, ultra-low NOX burners, says developer.
Oil refining is one of the most energy-intensive industries, relying on the combustion of fuels to generate electrical power as well as process heat. Seeking to control emissions of airborne pollutants from these stationary combustion sources, environmental regulators in recent decades have placed strict limits on these releases. California, whose refineries boast approximately 2 million barrels a day of processing capacity, has cultivated a reputation as a trailblazer in terms of formulating stringent environmental rules.
Benefits of Taming the Flame
Gaining an unprecedented level of control over the burner flame unlocks a number of improvements to combustion system operations, according to ClearSign, which cites the following as specific benefits:
More thorough mixing:

a more balanced fuel/air blend to better control NOx-forming species

Increased thermal capacity:

heaters can be fired at higher rates to optimize total plant output

Eliminated flame impingement:

less de-coking, lower failure rates and longer lifetimes

Smaller heaters and boilers:

new equipment could be sized relative to its firing capacity

Reduced operating costs:

no external flue gas recirculation, no high O2 levels and/or selective catalytic reduction required to reach NOx targets
In regard to limiting releases of nitrogen oxides (NOx) from stationary sources, the state's South Coast Air Quality Management District (SCAQMD) and San Joaquin Valley Air Pollution Control District (SJVAPCD) are upholding this regulatory trendsetter status. Effective January 1, 2015, the SCAQMD's Rule 1146 limits NOx releases from industrial and commercial boilers, steam generators and process heaters to less than 9 parts per million (ppm). By 2016, the threshold for NOx emissions will fall to 5 ppm or lower. SJVAPCD's Rule 4320 also imposes strict NOx emission regulations. In contrast, the federal New Source Performance Standards for natural gas boilers sets a NOx limit of 80 to 150 ppm, a spokesperson with the U.S. Environmental Protection Agency (EPA) told DownstreamToday. "States may set their own NOx limit for sources as long as it is no less stringent than the federal standard," the EPA spokesperson added.
Refiners operating in California and in other locations with tightening NOx emission standards can comply with stricter curbs on releases, but in most instances they must do so by deploying technologies – such as selective catalytic reduction (SCR) – that control emissions after combustion occurs. However, "stack-level" approaches such as SCR are complex and expensive to implement, said Roberto Ruiz, senior vice president of product development with ClearSign Combustion Corp. Refinery owners have also installed low- and ultra-low NOx burners designed to curb releases at the combustion source, but these burners cannot meet upcoming regulations, according to Seattle-based ClearSign. In addition, they must operate with long and buoyant flame patterns that are difficult to control and can damage process tubes, the company noted.
"The oil and gas industry is facing a huge expense and refineries are left searching for a cost-effective solution that can be quickly and efficiently implemented," said Ruiz. ClearSign has developed a combustion technology that is designed to minimize emissions to levels equivalent to those achieved with SCR technology with enhanced heat transfer characteristics and without the flame pattern compromises experienced by ultra-low NOx burners.
ClearSign's Duplex™ technology comprises a porous ceramic matrix placed atop a burner. On its website, the company contends Duplex effectively "turns a single large and unruly flame into thousands of tiny, more easily controlled flames."
ClearSign is validating its flame-taming system at two California refineries. Tricor Refining, LLC will retrofit a 15 million British thermal unit per hour (MMBtu/hr) vertical cylindrical heater at its Golden Bear Oil Specialties Refinery in Bakersfield. Thanks to the application, the 85-year-old refinery will be up and running for the first time since 1984, according to the technology developer. In addition, another California facility – whose identity ClearSign has not disclosed – will retrofit a three-burner, 12-MMBtu/hr process heater with the technology. Also, Bakersfield-based heavy oil producer Aera Energy, Inc. is testing Duplex in a 62.5-MMBtu/hr steam generator.
"The rapid traction we're seeing with the oil and gas industry, both upstream and downstream, demonstrates that our lab results can be replicated at commercial scale," Ruiz said of the field applications. "In this conservative and cautious business, where safety and reputation are top concerns, we are pleased with the results we've achieved in such short period of time."
Read on for Ruiz's insights about Duplex and why ClearSign bills it as a "transformative technology."
DownstreamToday: What options do refiners have to meet more stringent NOx regulations?
Roberto Ruiz: Currently, there are a variety of technologies available to refiners to address air pollution. Among these, two technologies act at the stack level, mitigating emissions after they've been created: SCR and flue gas recirculation (FGR) systems.
SCR systems act on the exhaust gases produced during the combustion process to reduce the amount of NOx released into the environment. By injecting a liquid reactant – generally ammonia or urea – to the combustion flue gases passing through a catalyst reactor, SCR systems set off a chemical reaction that reduces the concentration of NOx species in the flue gas. Another commonly used technology, FGR, captures part of the flue gases produced during the combustion process then cools them down and re-injects them into the burner mixed with fresh air.
SCR and FGR technologies require complex designs, which have significant price tags and can negatively affect the performance of combustion systems. In areas where space is limited and real estate is expensive, like the Los Angeles area, oil operators and refiners face space constraints that make SCR and FGR unfeasible. Furthermore, SCR technologies use hazardous chemicals such as ammonia, which can actually pose new environmental threats—an over-injection can cause an ammonia slip and the release of harmful compounds into the atmosphere. An additional solution is the introduction of low and ultra-low NOx burners for boilers and process heaters. These typically use a combination of well-known NOx strategies, such as staged combustion, which can cause flame impingement on process tubes, leading to issues such as increased coking, reduced throughput and increased maintenance.
ClearSign's Duplex represents a new generation in combustion technology that has entered the market with a new take on air pollution control. Instead of functioning as an expensive and cumbersome post treatment, this technology operates at the flame level, effectively controlling flame shape and eliminating the formation of pollutants directly at the source.

Complying with stricter NOx regs. Images: Clear Sign
DownstreamToday: How does Duplex work, and why do you consider it a superior choice to other NOx-reduction options?
Ruiz: ClearSign's Duplex technology is a simple yet revolutionary concept, comprised of a porous ceramic matrix, which can be retrofitted into existing standard burners. Duplex technology essentially turns a single large and unruly flame into thousands of tiny, more easily controlled flames, contained within the ceramic matrix itself.
Unlike traditional approaches to emissions control, Duplex technology optimizes key flame characteristics, lowering NOx-forming flame peak temperatures and radiating heat more evenly.
The Duplex technology can be easily and cost-effectively integrated into virtually any gas-fired industrial burner, with applications ranging from steam generation equipment such as commercial and industrial boilers, and steamers for enhanced oil recovery, as well as process heaters in refineries, among others. Also, given appropriate access, the technology can be installed within a matter of days, and with minimal downtime.
Currently, refiners have one of two options: focus on lowering their emissions or increase their operational efficiencies. With ClearSign, both are achievable at the same time.
DownstreamToday: Your company has described Duplex as a "transformative technology." Why do you consider it a breakthrough for refiners?
Ruiz: The universal challenge for operators in environmentally sensitive areas today is understanding how to comply with environmental regulations while improving their economic performance. ClearSign's technology drastically improves the environmental performance of stationary combustion systems, enabling unprecedented control over flame shape, pattern to slash the formation of harmful pollutants like NOx to levels unmatched by the best ultra-low-NOx burner technology. Furthermore, the Duplex technology has been shown to enhance heat distribution for potential improvements in fuel efficiency and throughput of combustion systems.
For the first time, air pollution control is not just a mandate-driven cost of doing business, but an economic and profitable endeavor across the board. Also, Duplex technology works independently of the burner, in both vertical and horizontal configurations. Air quality regulations will only continue to tighten in the coming years, and ClearSign's Duplex is set to enable operators of combustion equipment in the oil and gas industry to reach their environmental targets without compromising their bottom lines.
DownstreamToday: Do you believe the technology could have broad ramifications beyond California? If so, why?
Ruiz: Oil operators, refiners and other sources of industrial emissions are confronted with the challenge of meeting environmental demands without sacrificing capacity and efficiency on a global scale. With Duplex technology, ClearSign allows its customers to simultaneously reach their environmental targets and enhance operations. We've had inquiries from North America – Texas and Canada, in particular – to China and the Middle East. Particularly in China, air pollution is a severe issue, causing a range of health and economic issues.
Matthew V. Veazey has written about the upstream and downstream O&G sectors for more than a decade. Email Matthew at mveazey@downstreamtoday.com. Twitter: @The_Mattalyst