ROUNDTABLE: 2015 Downstream Hiring Outlook
|
Monday, January 19, 2015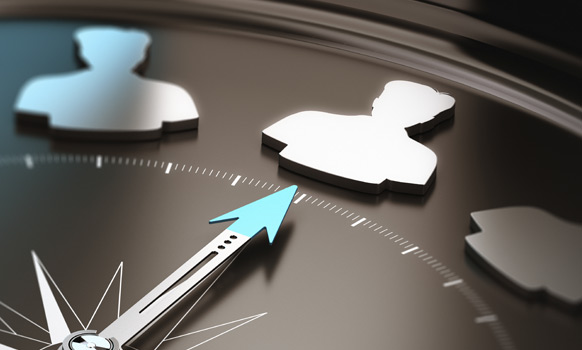 Certain mission-critical positions should see particularly strong growth, but the outlook is less promising for non-essential roles, experts tell DownstreamToday.
The dramatic slide in oil and natural gas prices in recent months has prompted upstream operating and service companies to slash their 2015 budgets and trim employee headcounts. As Rigzone's latest semi-annual hiring survey found, more than 40 percent of U.S oil and gas hiring managers expect less hiring during the next 6 months. In contrast, just 12 percent of hiring managers participating in the July 2014 survey anticipated less hiring during the second quarter of last year.
Michael Hecker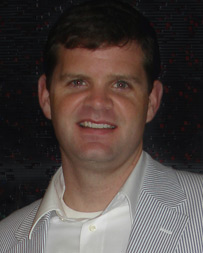 Downstream & Petrochem Eng. Recruiter: The Personnel Consulting Group, New Orleans, LA
Might the 2015 hiring outlook be brighter downstream? At first glance, recent pricing trends should boost the profitability of refineries because cheaper crude oil and natural gas translate into lower feedstock and power generation costs. Although downstream hiring pros interviewed by DownstreamToday noted this is indeed welcome news for refiners, they pointed out the hiring outlook for the year may be mixed because facility owners are still looking for ways to cut costs. Certain types of positions should be more immune from cost reductions than others, however. To learn more, read on for insights from three panelists assembled for this DownstreamToday roundtable discussion.
DownstreamToday: Looking back at 2014, what do you think were the biggest "stories" on the downstream employment scene?
Carol Wenom: With additional production coming onstream from the Bakken formation and Canada's oil sands, combined with falling oil prices, U.S. refineries were running at all-out full capacity in 2014 in contrast to our overseas neighbors. Additionally there were significantly fewer refinery closures in 2014 than in recent past years, creating a more stable and generally "satisfied" workforce.
Michael Hecker: Due to the abundance of natural gas, the increase in popularity of gas-to-liquids (GTL) plants all over the world has been a significant topic for 2014.
The November slide: When oil prices began to fall uncontrollably after a steady increase each month in 2014.
The permits granted to Pioneer and Enterprise Partners to export light oil. It was a big topic here because it got people talking about what the Federal Government would move towards with respect to crude oil exports.
Carol Wenom, Vice President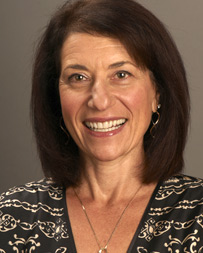 Whitaker Technical, Asheville, NC
The Obama administration passing guidelines that allow for easier regulations on Canadian oil using the same infrastructure as our domestic grades. This helped relieve stress on some of the major Canadian projects like Keystone XL.
DownstreamToday: Oil and gas prices have been on the decline, and a number of upstream employers have announced job cuts. What's the employment picture looking like downstream?
Tobias Read: The downstream market works on a different cycle to the upstream sector, and we continue to see the regular schedule of turnarounds, both minor and major. These have not been affected by the oil price and are required irrespective to maintain safety and efficiently of facilities.
The downstream market has always been more cost-sensitive than the upstream market, and with an anticipated softening of demand in the upstream market, we expect to see this lead to lower pay rates in transferable skills in the downstream sector before the end of the year.
Hecker: The downstream employment outlook still looks stable. Because of the affordable pricing in natural gas, energy costs are still way down for refiners. This allows the refiner to improve their margins, therefore increasing revenues. With oil prices subsequently being low, it will allow companies to buy cheaper oil while also refining it at a lower cost. This will help margins and keep the downstream industry going this year. Gasoline prices may be down at the pumps, but it's still high enough for the owners (refineries) to continue making money, therefore keeping people on the road and burning through more gasoline.
Wenom: Falling prices have only incentivized drivers to hit the roads in record numbers and dust off their "gas guzzler" cars and trucks. All of this has allowed U.S. refineries to move forward with large capital projects including equipment upgrades and new construction, creating a very high demand for experienced industry professionals to man these projects. These expansion and construction projects have also driven job growth across the U.S. for highly skilled workers involved in equipment manufacturing and fabrication.
Tobias Read, CEO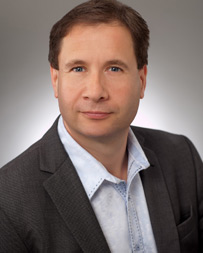 Swift Worldwide Resources, London, UK
DownstreamToday: Which skill sets do you expect will be in greatest demand in 2015?
Wenom: Anything and everyone with experience to support capital projects: mechanical engineers, chemical engineers, instrument/electrical engineers. Additionally companies are investing in reliability and integrity efforts, driving a huge need for stationary and fixed equipment mechanical engineering specialists. And process controls/Instrumentation engineers continue to be scarce as engineers with computer hardware and software skills continue to gravitate toward the more "high tech" industries.
Read: Project control disciplines will be in demand to ensure safety and efficiency, due to a large amount of turnarounds expected this year.
Hecker: Operators and technicians are always a hot topic when discussing employment needs with HR managers in the downstream and chemical industries. Because of an increase in expansions and greenfield projects going on lately, those skill sets are always in high demand.
Next would be engineers. Experienced chemical and electrical engineers are becoming harder to find for owners. The EPC (engineering/procurement/construction) industry has been a major competitor for the owners in downstream employment as they are paying extremely high hourly wages for their engineers. Projects have been on the rise for the past couple of years which has supported this elevated compensation level.
That being said, there may be a shift coming in the future. Companies may be forced to delay some of these projects and move towards a wait and see approach. If projects in manufacturing begin to slow down, and major expansions get placed on hold while the oil prices work themselves out, we may see the EPC industry contract slightly. If this were to happen, it would allow owners to take advantage of passive skilled professionals and even engineers who are worried about job stability and paying their bills at home.
DownstreamToday: Where should downstream job opportunities be most plentiful?
Wenom: There is a continuing shortage of downstream professionals in the Gulf Coast region. This is to be expected since, according to the U.S. Energy Information Administration, 45 percent of total U.S. petroleum refining capacity is located along the Gulf Coast as well as 51 percent of total U.S. natural gas processing plant capacity. However, refineries across the U.S. in small, extremely rural locations continue to have a hard time competing for top talent and frequently offer incentives to potential employees who are willing to consider those locations.
Hecker: Downstream operations – mainly engineers, operators and technicians. This group encompasses project engineers/managers and construction workers across multiple areas of expertise.
Read: The maintenance field is an area that we'll probably see the most plentiful opportunities in the downstream market.
DownstreamToday: What are some of the key challenges you see in downstream employment for 2015 and beyond, and how might they become opportunities for the industry?
Read: The major challenge for 2015 stems from the declined price, which are making companies streamline their operations. There's plenty of opportunity for streamlining in response to the declined prices, particularly in the contingent work forces and vendor reduction.
Hecker: The main challenge is the lack of available "experienced" talent across the nation. Another challenge may be the increase in salaries over the years, making it difficult for companies to remain competitive as they work to retain and hire good talent.
Although this final issue fits with any industry in the workforce, our downstream employers should begin adapting to the major increase in the "Millennial professional." Hiring managers in manufacturing environments are experiencing a challenging shift in the way these professionals negotiate and think. In order to attract and retain talent now and well into the future, HR and other hiring managers will have to think like a Millennial and begin to accept new ways of connecting to these individuals. Texting, advertising through different forms of social media and focusing on issues that are apparently "requirements" to this type of professional will need to be considered. Vacation, family, work environment, work schedules, company culture, etc. are all perks that are growing in popularity. This may be an opportunity for the industry to force itself into a form of modernization. Most of us have been doing things the same way for so long, and Millennials will turn that way of thinking upside down.
Wenom: Just as the industry is facing an increasing need for talent, more and more Baby Boomers are reaching retirement age. As the economy has stabilized, these Boomers are taking advantage of improved retirement and pension plans and exiting the work force. Unfortunately the availability of younger workers with relatively high skill levels to fill the vacated jobs has not kept pace with the number of retirees. To further complicate the problem, changes in health care legislation have driven the employer's cost of providing health care to record high levels. This has caused many employers to either decrease the amount of coverage available to the employee, or raise the cost of the benefits. The combination of these two factors, in contrast to the boom in refining operations, will make hiring skilled downstream professionals a problem of epidemic proportions.
Companies need to start thinking out of the box in terms of hiring. They need to start considering opportunities for contract/consulting positions for retirees who want to "keep their hand in" but don't want to work full-time. Additionally they need to start being more open to hiring employees who require some kind of sponsorship to work in the U.S. And there has to be continued brainstorming about non-base-salary incentives for rewarding high performing employees in order to retain the employees they value, as the cost of replacing them will continue to skyrocket.
Matthew V. Veazey has written about the upstream and downstream O&G sectors for more than a decade. Email Matthew at mveazey@downstreamtoday.com. Twitter: @The_Mattalyst