DownstreamToday's Top 20 Countdown: The Final Four
by Matthew V. Veazey
|
DownstreamToday Staff
|
Wednesday, December 31, 2014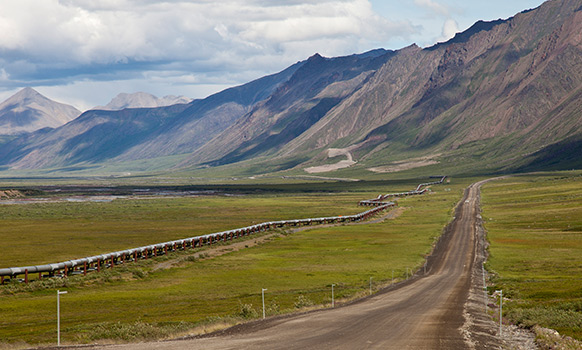 And the most popular 2014 DownstreamToday article is…
Regular readers of DownstreamToday, not to mention those of you who have followed the Top 20 Countdown, know that the word "condensate " has appeared often in the past year's news coverage – particularly in regard to exporting. It appears again in the list below, along with articles about a project valued at $1.5 billion, a refinery incident and more.
#4: Kansas Refinery Shut After Fire at Small Iso Unit; Four Injured
In late July, a fire started in the isomerization unit at CVR Refining's 115,000-barrel per day (bpd) refinery in Coffeyville, Kansas. The incident, which did not lead to an explosion, injured four employees. News of the event contributed to a $1 drop in U.S. crude oil prices.
#3: Oil Traders Storing Crude for Profit As Contango Takes Hold
The term "contango" applies when traders buy crude oil and store it until they can sell it at a profit later on. Illustrating this concept, shipping figures revealed that BP, Mercuria, Total and Chevron booked suezmax tankers in July and August to deliver North Sea, West African and Arab crudes to storage facilities in South Africa, according to this Reuters article.
#2: S.Korea's SK Incheon Says to Resume Paraxylene Expansion
After delaying the project to enhance safety and environmental measures, South Korea-based SK Incheon Petrochem in early February was poised to resume work on a $1.5 billion paraxylene expansion. The project, which the Reuters article stated was set to conclude in May, featured the addition of a 100,000-bpd condensate splitter and a 35,000-bpd reformer to add 1.3 million tonnes per year of paraxylene production capacity to serve the Chinese market.
#1: Iran Emerges As Unlikely Condensate Export Rival
In this DownstreamToday exclusive article, contributing writer Faraz Shams discusses the prospect of the United States directly competing with longtime nemesis Iran in supplying condensate to lucrative Asian markets. Shams also discusses how the political volatility in the Middle East can influence how the United States and other world powers address the prospect of easing sanctions against Iran.
(EDITOR'S NOTE: The list featured in this series comprises the top DownstreamToday articles as of Dec. 10, 2014.)