DownstreamToday's Top 20 Countdown: Numbers 8 to 5
by Matthew V. Veazey
|
DownstreamToday Staff
|
Tuesday, December 30, 2014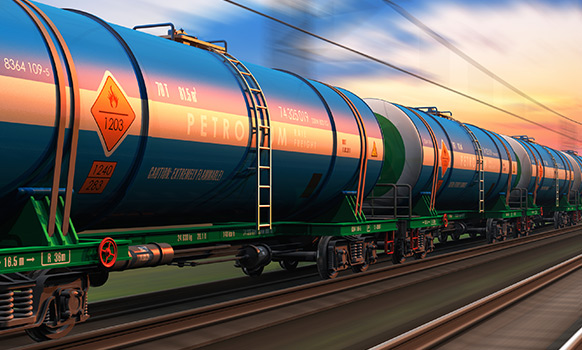 Check out this recap of more top DownstreamToday stories from 2014.
Articles about a certain fast food giant and the two-way trade in crude oil and petroleum products figure prominently in DownstreamToday's Top 20 countdown for 2014. Find out why below.
#8: Will Golden Arches Ruling Upset Oil Industry Structure?
The implications of a U.S. National Labor Relations Board (NLRB) ruling on the franchise structure of McDonald's Corp. might go well beyond the confines of the fast food industry, commentator G. Allen Brooks pointed out in this article. The decision has led some to anticipate a broad change in the franchise-franchisee business model: making the franchisor jointly responsible for individual business decisions of the franchisee and thus exposing the franchisor to labor issues and lawsuits that would otherwise be limited to a franchisee. Given the widespread use of the franchise-franchisee model in petroleum marketing, Brooks contemplated the potential effects of the McDonald's ruling on the oil and gas industry.
#7: Do Crude Oil Export Permits Signal A Change In U.S. Policy?
One of the hot topics on the U.S. energy scene in 2014 has been whether the U.S. Government should lift the ban on exporting domestically produced crude oil. This contributed article, also from Brooks, examines whether the U.S. Commerce Department's granting of permits to two Texas companies amounts "stealth policy change" in regard to the export ban.
#6: Once Asia's Top Buyer, Indonesia Faces Weak Diesel Imports for Years
Faltering mining demand and growing biodiesel use are some of the factors that have softened Indonesia's demand for imported diesel. Although the Asian country's demand for conventional diesel is expected to recover somewhat in 2015, it is expected to remain sluggish until at least 2017, according to experts Reuters interviewed for this article.
#5: Mexico's Pemex Poised to Import Light Crude from U.S.
The past year has been historic for Mexico's oil and gas industry, with the country's government having enacted legislation ending the monopoly it has held on the sector since 1938. Private and foreign investors will now obtain access to a market that has been largely closed to them for decades. In this Reuters article, Pemex's chief executive indicates that the national oil company (NOC) plans to import light crude oil from the United States – another momentous step given the NOC's longstanding preference for processing Mexican crude oil at its refineries.
(EDITOR'S NOTE: A review of the final four article will run Dec. 31. The list featured in this series comprises the top DownstreamToday articles as of Dec. 10, 2014.)