DownstreamToday's Top 20 Countdown: Numbers 16 to 13
by Matthew V. Veazey
|
DownstreamToday Staff
|
Friday, December 26, 2014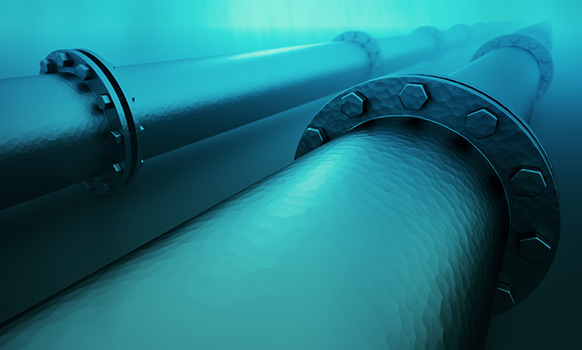 The recap of the top stories on DownstreamToday from 2014 continues with articles 16 to 13.
Refining and petrochemical projects from Asia to Appalachia were popular on DownstreamToday during the past year. See below for the next round of articles in the Top 20 Countdown.
#16: Malaysia's Petronas to Proceed with $16Bln Refinery & Petrochemical Project
After two delays, Malaysia's national oil company Petronas finally approved its $16 billion Refinery and Petrochemical Integrated Development (RAPID) project in April. The largest liquid-based greenfield development in Malaysia, RAPID will feature a 300,000-barrel per day refinery as well as a petrochemical complex. The project, which will be built on an approximately 6,200-acre site in Johor state, is scheduled to start up in 2019.
#15: Catalytic Processes Could Yield Alternatives to Refineries, Ethane Crackers
California-based Siluria Technologies believes that it has found a commercially viable way to directly convert natural gas into the petrochemical building block ethylene or liquid fuels such as gasoline and diesel. Siluria's catalytic processes have gained recognition from the likes of Saudi Aramco Energy Ventures, The Linde Group and Braskem, which have contributed more than $30 million toward their development.
#14: Developer to Lease Ohio Site for Ethane Cracker
Appalachian Resins, Inc. (AR) initially planned to build its "less than world scale" ethylene/polyethylene production facility in West Virginia, but the company decided to build in neighboring Ohio instead. The need for more space factored into the decision to cross the Ohio River, AR CEO James Cutler told DownstreamToday. The approximately $1 billion plant will be able to process approximately 18,000 barrels per day of ethane into ethylene and polyethylene, Cutler added.
#13: Report: Texas Tops in Petchem Opportunities
It is often said that everything is bigger in Texas, and that sentiment evidently applies to the number of job openings in petrochemicals manufacturing, according to a U.S. Conference of Mayors report cited in this Rigzone staff-written article. The strong demand for petchem jobs in Texas stems from booming shale gas production, which provides abundant natural gas liquids feedstocks for ethane crackers and other facilities.
(EDITOR'S NOTE: A review of articles 12 to 9 will run Dec. 29. The list featured in this series comprises the top DownstreamToday articles as of Dec. 10, 2014.)